"Pretty horrendous:" 17-year-old girl dies after being struck by school bus on Milwaukee's south side


MILWAUKEE -- Milwaukee police say a 17-year-old girl was struck by a school bus while crossing the street in a crosswalk -- and died on the scene. It happened at 9th and Oklahoma around 6:30 a.m. on Wednesday morning, November 2nd.

Police said the driver of the school bus, a 62-year old South Milwaukee woman, remained on scene and is cooperating with police.

FOX6 News was told several young children were on the bus when this happened.

"All of a sudden I hear a bang and tires screech. I look and there`s someone laying in the middle of the street," Alex Schmidt said.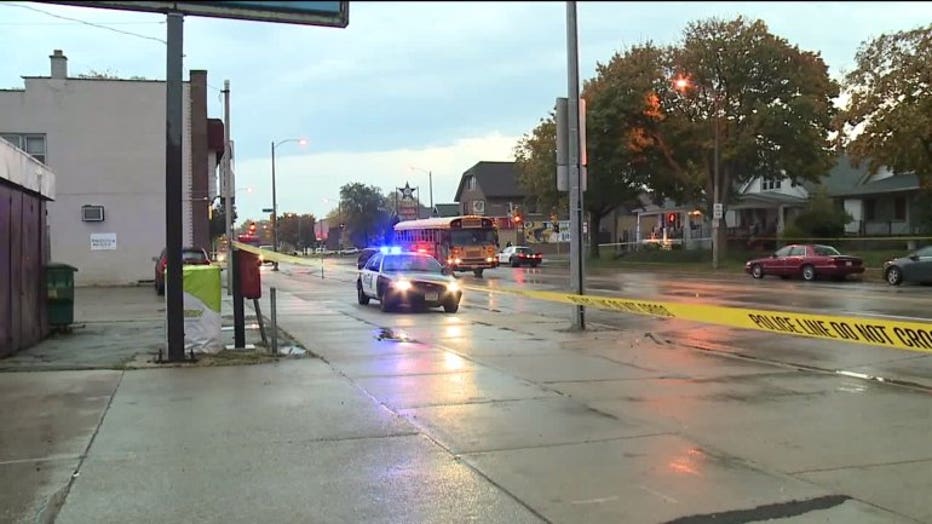 Fatal crash at 9th and Oklahoma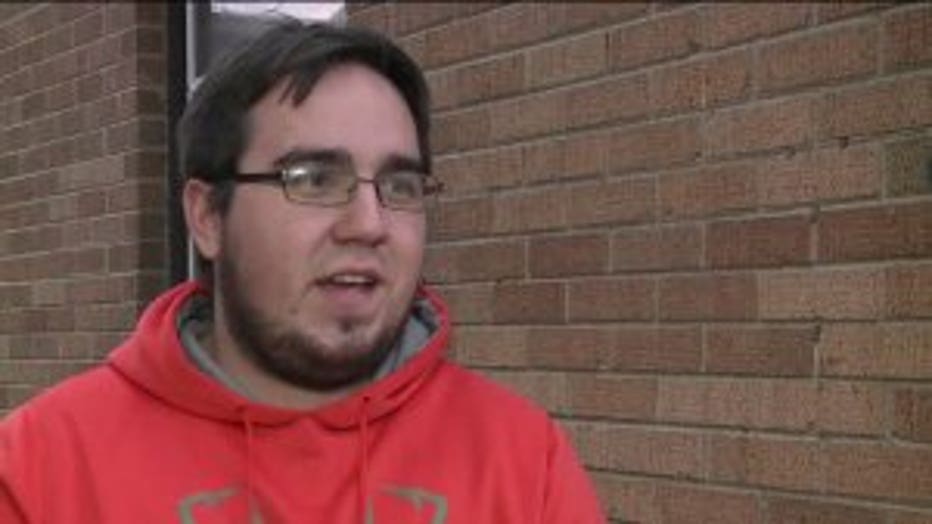 Schmidt said he saw the Lamers school bus turn right onto Oklahoma from 9th Street -- striking the 17-year-old girl in the crosswalk.

Schmidt said she was clutching her chest and unable to respond to him.

He called 911.

"It killed me to see that because that`s someone`s daughter, someone`s niece, someone`s kid," Schmidt said.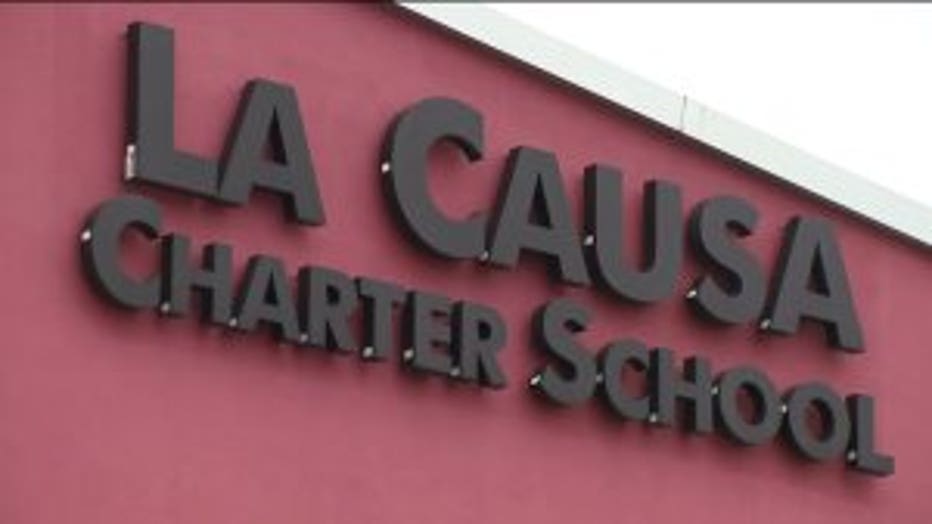 According to the Medical Examiner's report, the bus driver and responders stated it was dark and pouring rain at the time of the crash. The bus driver stated she never saw Cevallos crossing, but realized she struck something as she made her turn.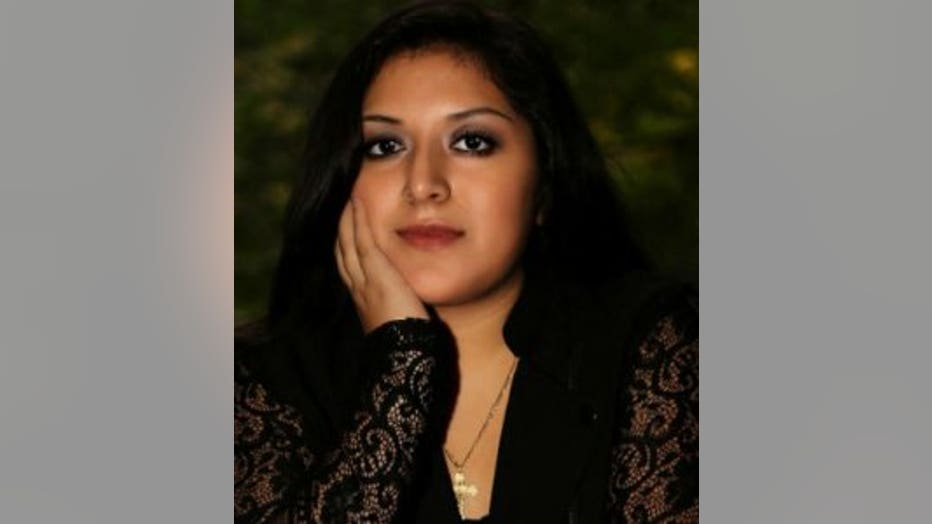 Family members told FOX6 News at a vigil for the 17-year-old girl held Wednesday night Marisol Cevallos was a senior at Rufus King and played instruments in the mariachi band.

Lamers general manager said six Milwaukee Public Schools elementary school children were on the bus when this happened. They were being taken to La Causa Charter School.

"The police went onto the bus and they escorted the children from the bus going west to catch another bus. They were actually all in a straight line and quietly moving with the officers," Anna Maria Salvera said.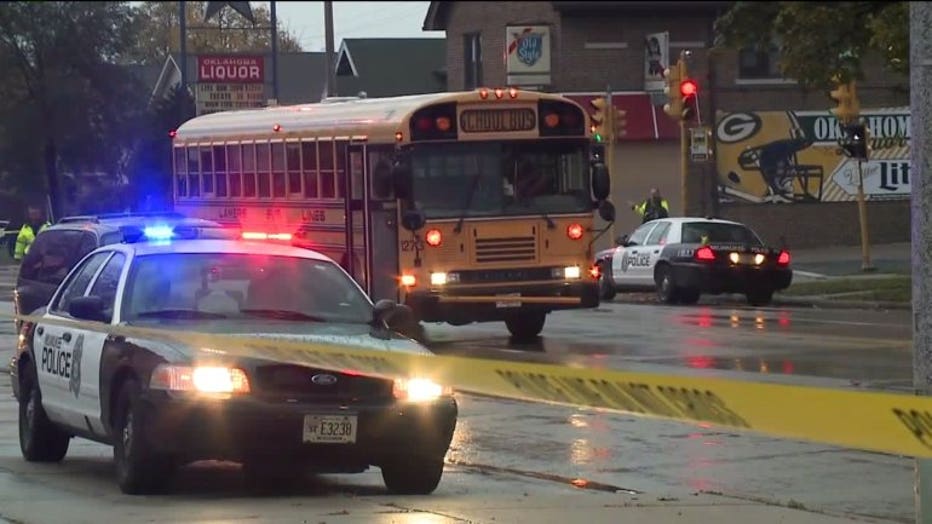 Fatal crash at 9th and Oklahoma


While no students were hurt, Salvera said she fears they'll be emotionally scarred from this incident.

"I`m sure they`re probably going through some trauma. It was pretty horrendous," Salvera said.

Lamers general manager said the children were shielded from the scene as they exited the bus, and he said he doesn't believe they knew what was going on.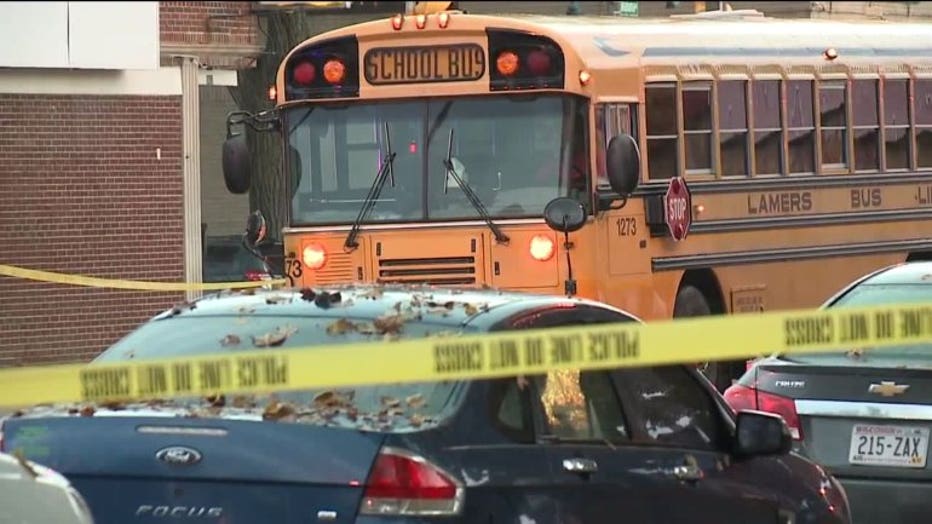 Fatal crash at 9th and Oklahoma


He said the driver involved has been with the company for 25 years, and has a clean record. She has been removed from driving duties while the investigation is ongoing.

According to the Medical Examiner's report, there was no suspicion of alcohol use on the part of the driver, and it was noted Marisol Cevallos was dressed in dark clothing at the time of the accident

An MPS spokeswoman wouldn't comment on this incident.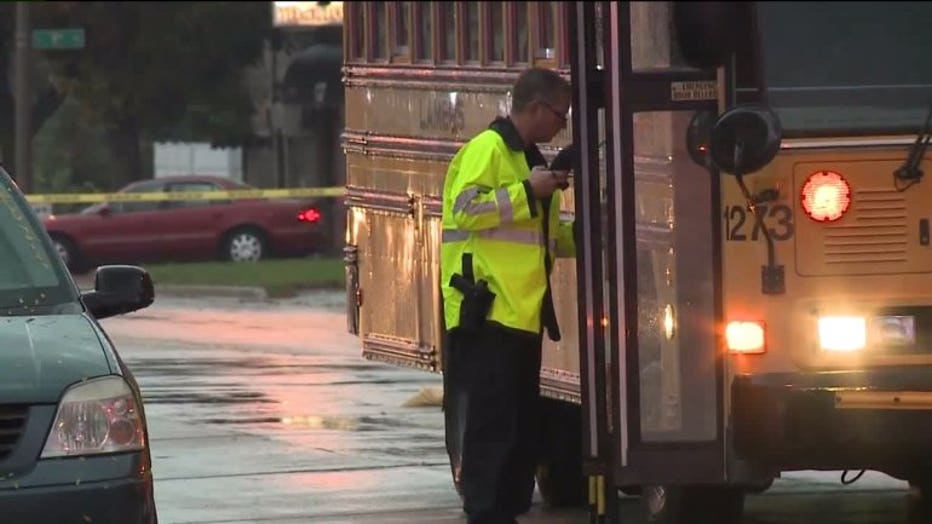 Fatal crash at 9th and Oklahoma


Investigators are working to determine what led up to this crash.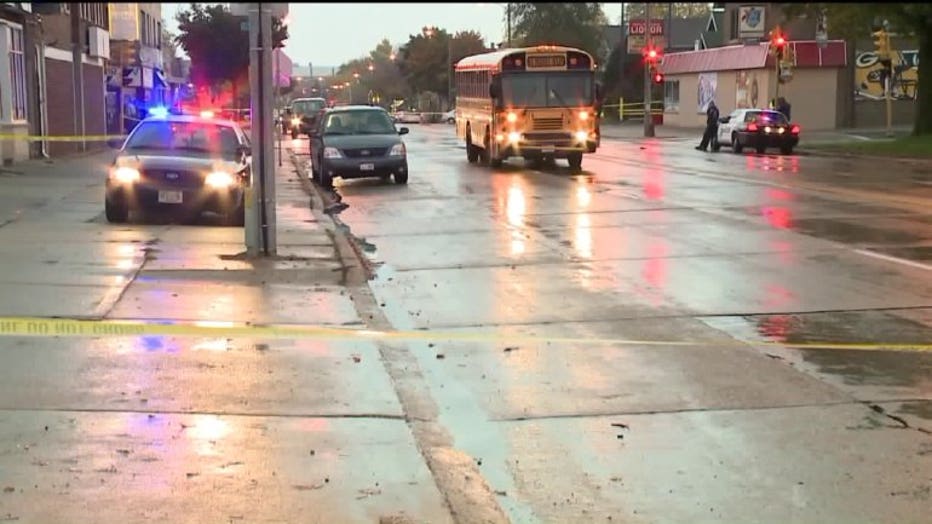 Pedestrian struck by school bus at 9th and Oklahoma in Milwaukee


Meanwhile, Kalan Haywood, the president of the City of Milwaukee's Youth Council issued this statement on this tragic accident:

Marisol Cevallos was a 17-year old Rufus King Senior. She was an amazing person that I had the honor of calling a friend. Her voice is one that I will never forget. It was always so joyful and vibrant. It truly would change your entire day. It is sincerely heart breaking to see such a beautiful young spirit depart from us so soon. She will be missed!

I would just like extend my condolences to the Cevallos family. I can't begin to imagine what you are going through now, but please know the support is here. Aside from being President of the Youth Council, I am a fellow General and the Rufus King Community is here to lend whatever consolation we can. We are here!

And to the Rufus King High School community, I know this is hitting us all hard but I encourage you to be there for each other, support each other, and stay strong together!

I offer a special challenge to everyone, to take this as an eye-opener. Let it remind us that tomorrow is not promised. So please let your loved ones know that you love them. Call them, check in on them and express how you feel. No one should have to live on with wishing they would've done this, would've said that. Just do it! Live every moment like it's the last!

A GoFundMe.com account has been set up in Marisol Cevallos' honor.

Monitor FOX6 News and FOX6Now.com for updates on this developing story.