Preservation trust names Mitchell Park Domes a 'national treasure'; report to outline ways to save them


MILWAUKEE -- Milwaukee's Mitchell Park Domes were just named a national treasure by the National Trust for Historic Preservation. As many may recall, the Domes were temporarily closed in 2016 when pieces of concrete began falling from inside. Now, the National Trust for Historic Preservation will present a report to the Domes Task Force on ways they think the Domes can be restored for future generations.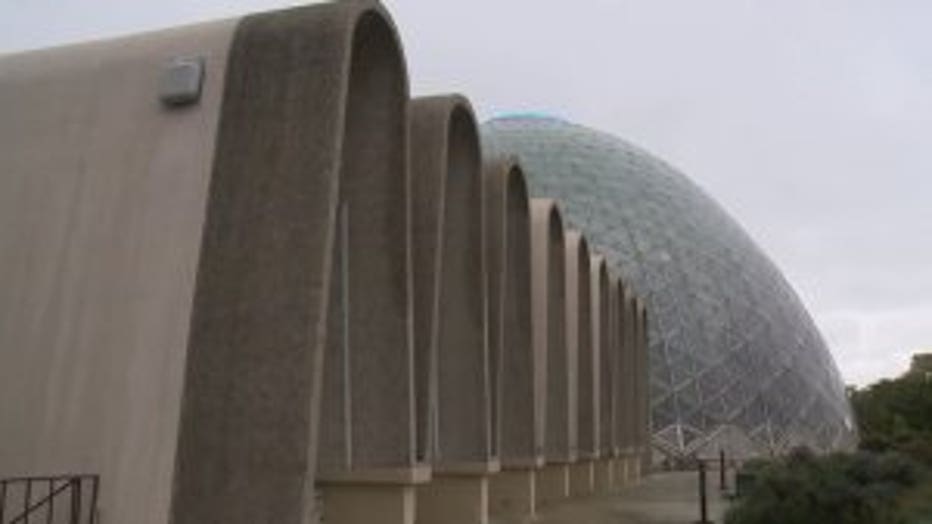 The Domes are a unique attraction that draw 250,000 people every year.

"My grandmother used to bring me here as a child," said Yvonne and Anastasia Sobieski, visiting the Domes.

Yvonne Sobieski brought her daughter Anastasia to the Domes for the first time on Wednesday, March 22nd -- afraid it could be the last after the issues with falling concrete.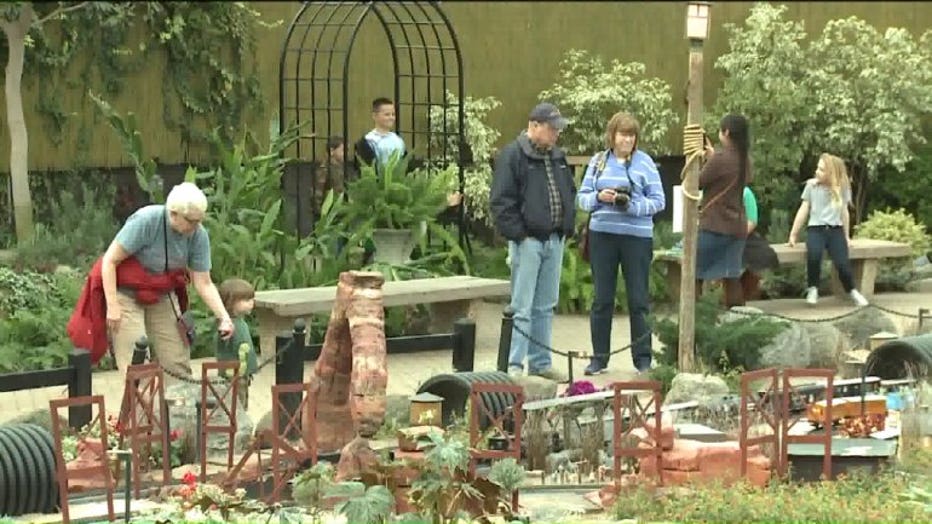 "I was really worried she wouldn't get a chance to see this and I thought this was something we really needed to do," said Yvonne Sobieski.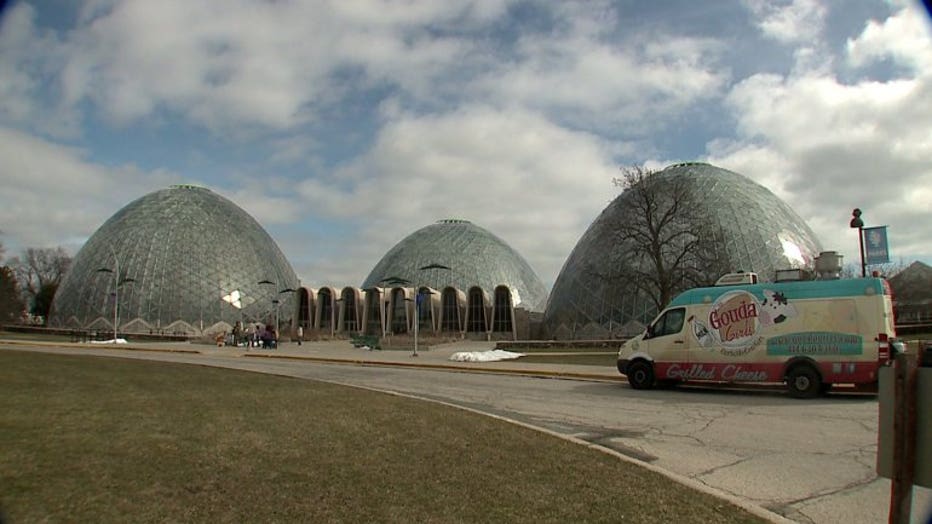 The Domes were closed for months while netting was installed as a temporary fix.

This situation landed the Milwaukee Domes on the National Trust's 2016 list of America's 11 Most Endangered Historic Places.

Now, it's been named a national treasure.

"We hope with this designation we can really shine a national spotlight on the project and we can be part of finding a solution moving forward that would keep the Domes for the community," said Jennifer Sandy, senior field officer with the National Trust for Historic Preservation.

The trust will present a report that outlines different rehabilitation approaches and the cost of them.

"They are suggesting that a full rehabilitation can be achieved for $18.6 million which is considerably lower than some of the cost estimates that have been discussed previously," Sandy said.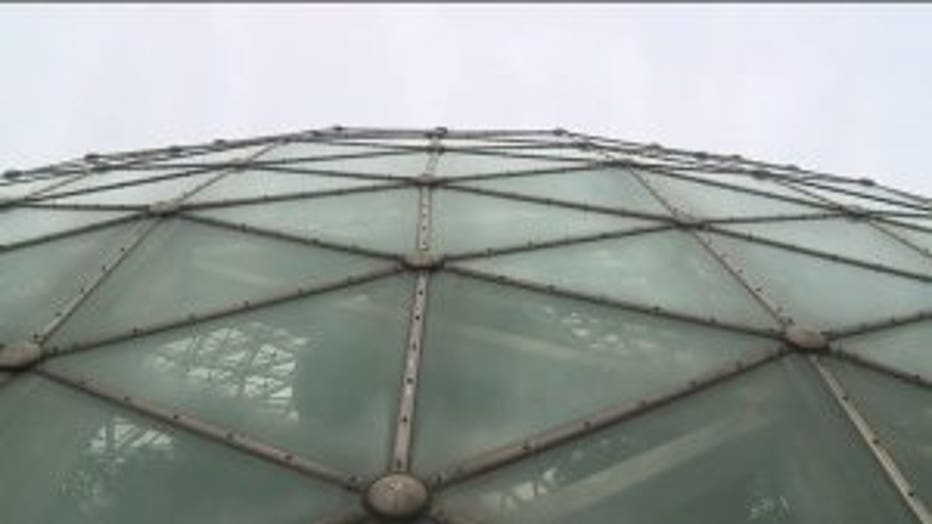 The National Trust's report says the condition of the concrete framing and glass domes are repairable and replacing the whole structure is not necessary right now.

"They really seem like they mean so much to the community here and we want to be part of that conversation to help advance keeping them around," said Sandy.

This new designation means there's a real chance Wednesday's visit won't be the last for Yvonne Sobieski and her daughter.

"I think it's amazing. I think all kids should see this and just experience it. It's fantastic and to lose something like this would be horrible," said Sobieski.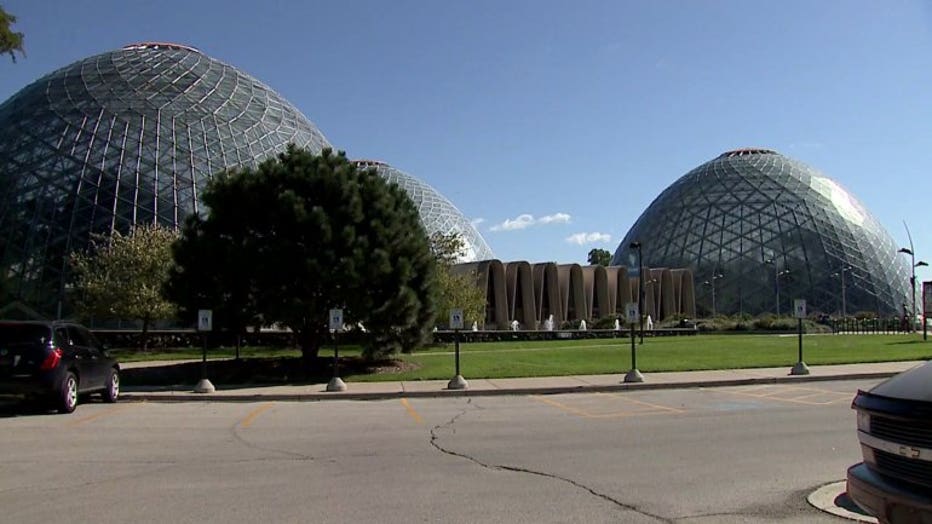 There are other options being considered by Milwaukee County officials, which range from a short-term fix costing $14 million to a complete replacement of the existing foundation which would cost $64 million.

If the National Trust for Historic Preservation's plan costing $18.6 million is accepted, it would need to be approved by the Milwaukee County Board.