Portion of track collapses after iconic "Colossus" coaster catches fire at Six Flags Magic Mountain


SANTA CLARITA, CALIFORNIA (WITI) -- Firefighters on Monday afternoon, September 8th responded to a blaze that damaged the iconic "Colossus" roller coaster at Six Flags Magic Mountain.

Firefighters were called to the amusement park around 1:30 p.m.

Photos posted to Twitter showed a column of smoke appearing to rise from a high point on the ride.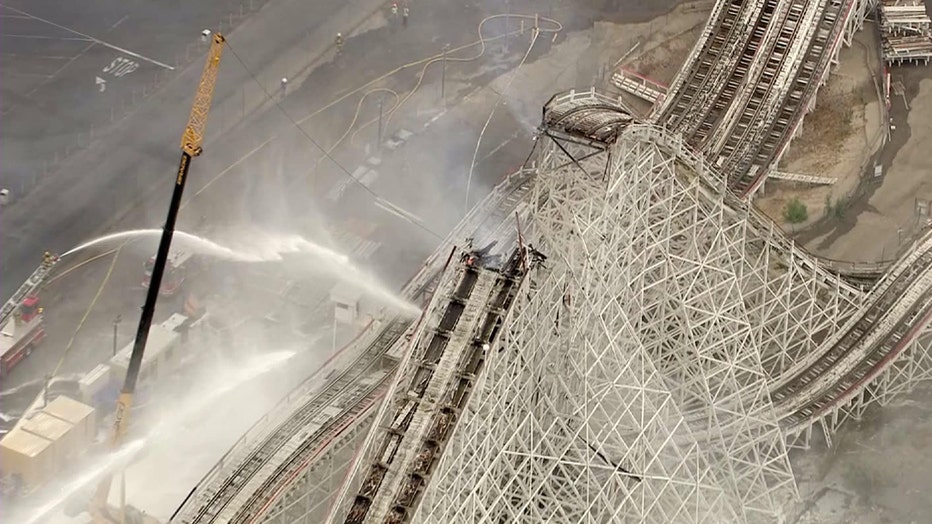 Colossus (Photo Courtesy KTLA)


FOX6's sister station, KTLA reports an elevated portion of the wooden track of the roller coaster was observed to be charred black, and planks were falling to the ground before part of the track collapsed.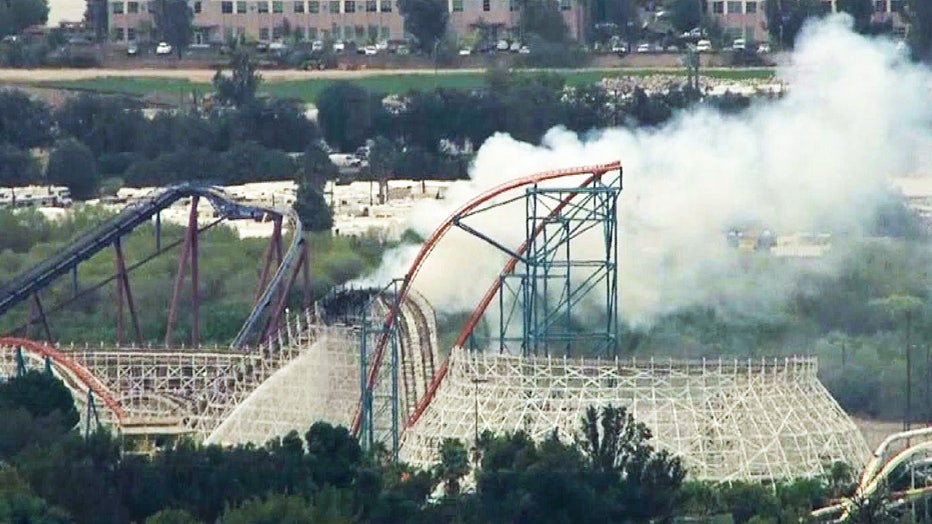 Colossus (Photo Courtesy KTLA)


Colossus hasn't been operating since mid-August -- after being in operation for 36 years.

KTLA reports the coaster was set to be replaced by a hybrid ride called "Twisted Colossus."

KTLA reports in a statement, Six Flags said that the "the top of the lift hill" had caught fire during a day when the park was closed.

"There are no injuries and the fire is contained," Six Flags stated. "Colossus is currently undergoing a transformation and has been closed since August 17."

CLICK HERE for more on this story via KTLA.