Portillo's brings back Pumpkin Pie Shakes
BROOKFIELD -- Portillo's is getting in the fall spirit with the return of their Pumpkin Pie Shakes!

The frosty treat features real pumpkin mixed with the brand's signature vanilla shake and then topped with crumbled graham cracker crumbs. Yum!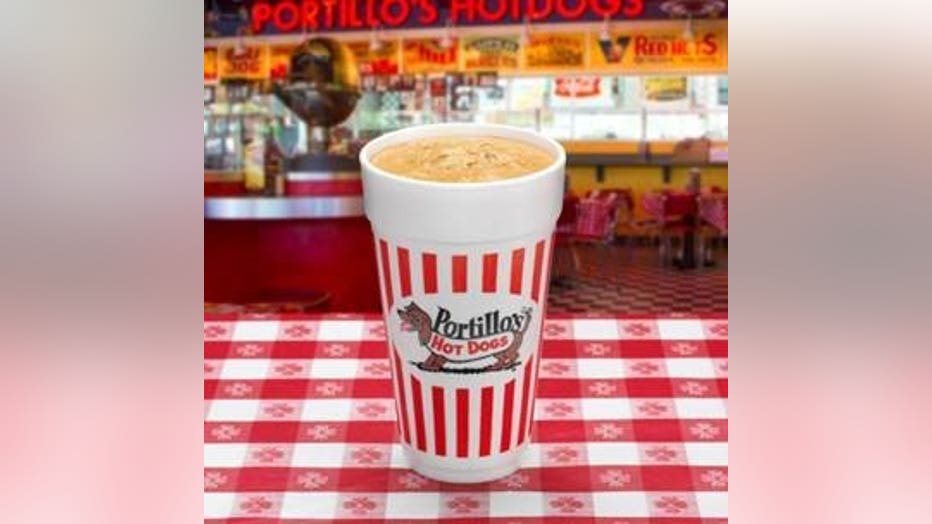 For a limited-time only, the Pumpkin Pie Shakes will be available at all Portillo's locations, including the one located at 17685 W. Bluemound Road in Brookfield.

The Portillo's located in Brookfield is the first location in Wiscconsin. But it may not be the last! Portillo's is looking into a second location in Greenfield.

For more information on Portillo's, CLICK HERE.  

About Portillo's

In 1963, Dick Portillo invested $1,100 into a small trailer to open the first Portillo's hot dog stand in Villa Park, IL, which he called "The Dog House." 53 years later, Portillo's has grown to include restaurants in more than 40 locations across several states. Portillo's is best known for its Chicago-style hot dogs, Italian beef sandwiches, char-grilled burgers, fresh salads and famous chocolate cake. The Portillo's brand also includes Barnelli's restaurants that serve award-winning ribs, pastas with homemade sauces, and fresh sandwiches, soups, and salads. Portillo's ships food to all 50 states via Portillos.com. Portillo's Home Kitchen is the company's fast-growing catering business.