Milwaukee port workboat Harbor Seagull takes on water, sinks
MILWAUKEE - Port Milwaukee officials announced on Monday, Feb. 22 that a Port workboat known as the Harbor Seagull took on water over the weekend and sank at a Port-owned dock on Monday morning. 
Nobody was hurt.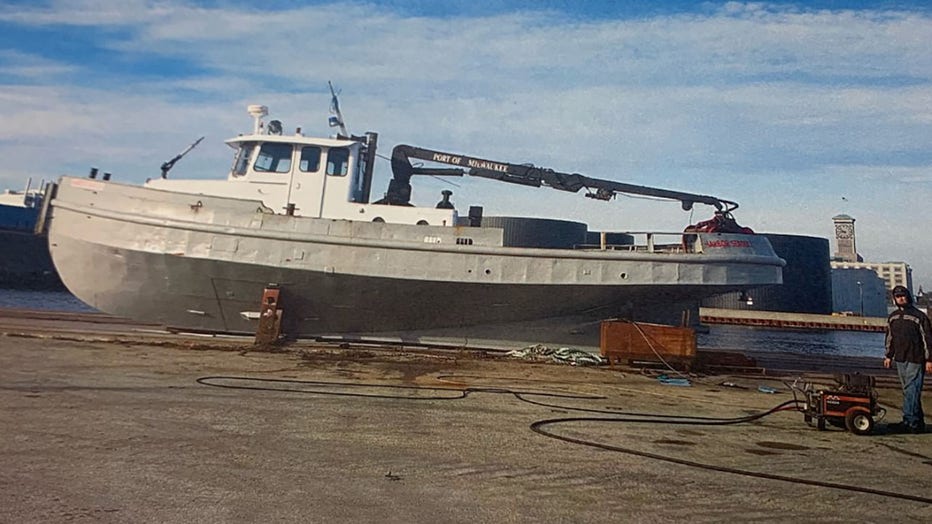 "You can't go in a wet suit like this material here," Diver Jerry Guyer said.
Guyer has been diving and recovering sunken boats for more than 50 years.
"There you can see the roof of the boat, you see the red and white, that's actually the roof of the Harbor Seagull," he said.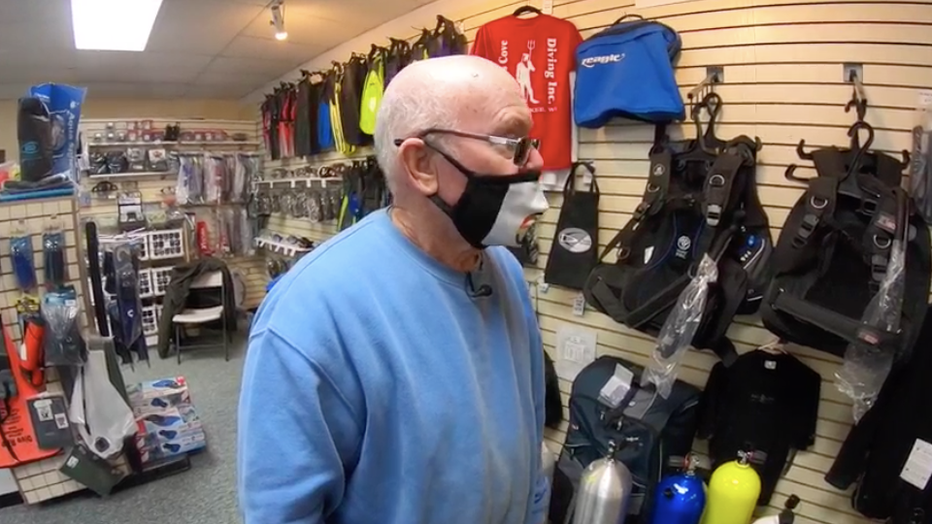 Tuesday, he'll be a part of the team recovering a Port Milwaukee workboat that sank early Monday morning.
"It can be very very dangerous especially now there's a lot of ice over there, the water's very cold, it's not deep," Guyer said.
The cause and the damage are unknown.
"Our current focus is to safely remove the Harbor Seagull out of the water," said Adam Tindall-Schlict, Port Milwaukee director.
The boat is visible, surrounded by oil absorbent booms, and currently, there is no known environmental damage. The boat had 120 gallons of diesel fuel.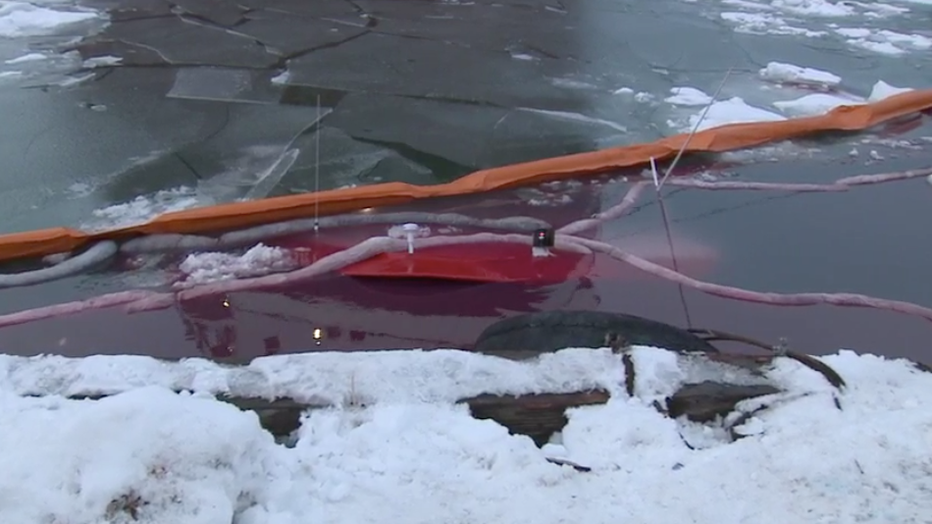 "We haven't seen any major sheen or environmental damage as a result," he said.
The vessel that is used to break ice during the winter season will be lifted with cranes out of the icy water. It will be placed on a barge and taken to a different area to be assessed.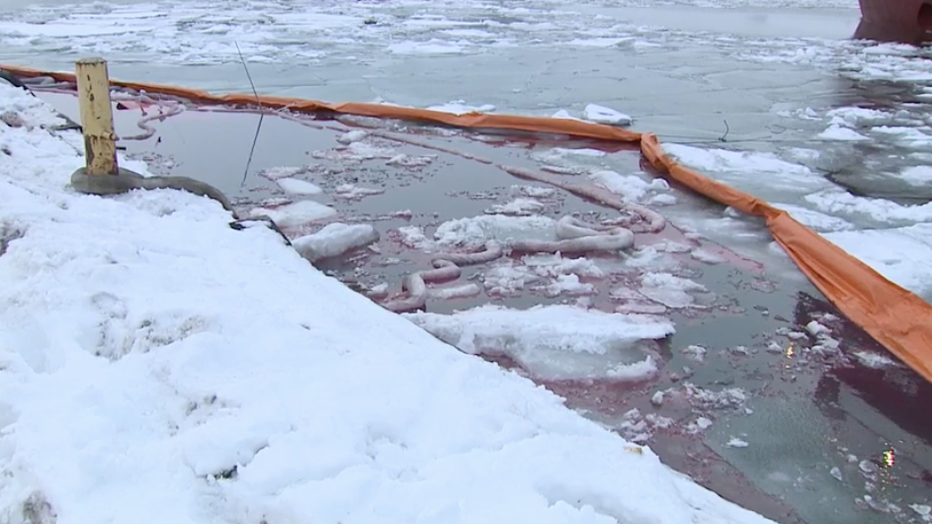 "Once the vessel is safely taken out of the water, we will fully diagnose the nature of the cause and what available remediation there is," said Tindall-Schlict.
"I've done this many many times," Jerry Guyer said.
For Guyer and his team, it's no easy task. But one they are ready to help with.
"Under the water, nothing is 100% straightforward," Guyer said.
An environmental consultant will be on-site as the boat is removed.
Lifting it from the water will cost upwards of $40,000, repairing it $300,000 and replacing it, more than a million dollars.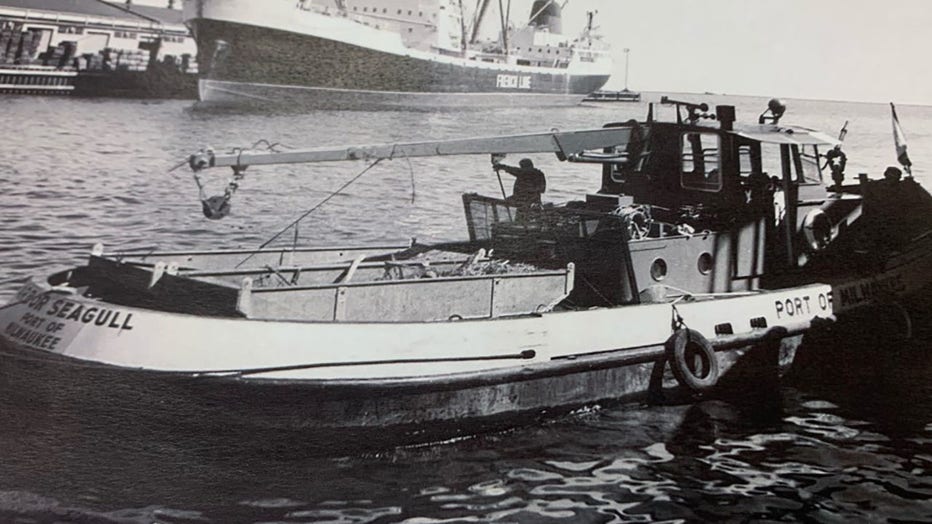 FREE DOWNLOAD: Get breaking news alerts in the FOX6 News app for iOS or Android