"'Poof,' it exploded:" Man caught on camera torching SUV parked outside repair shop; gutting it


MILWAUKEE -- An SUV was torched and gutted outside an auto repair shop in Milwaukee, and it was all caught on camera.

The owners of Twenty First Century Auto said they're thankful this wasn't worse.

"Just poof! It exploded," Sharon Haapakoski, auto repair shop owner said.

There wasn't a whole lot anyone could do to stop it from happening.

"There were a lot of flames," Haapakoski said.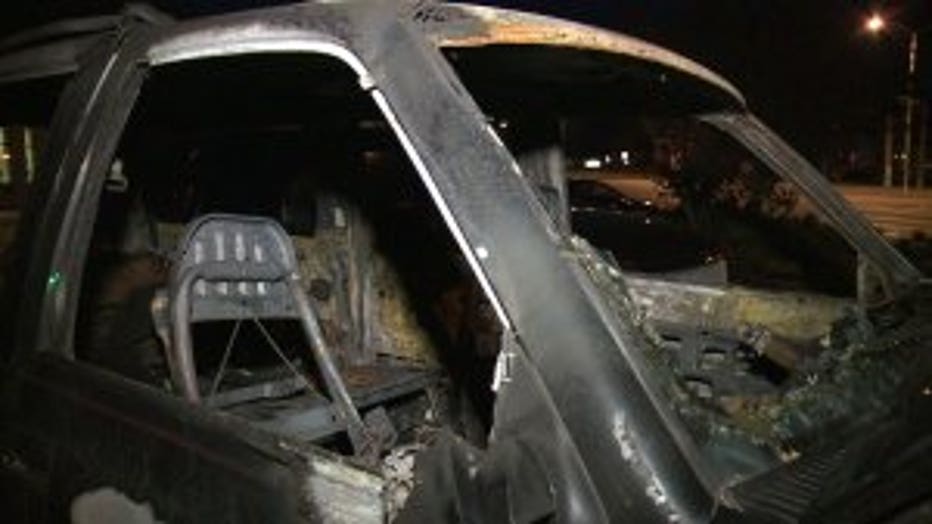 In just a matter of minutes, a man walked from Morgan to Forest Home and onto the parking lot of Twenty First Century Auto.

"The vehicle, a Suburban, was completely gutted from the inside out," Haapakoski said.

Haapakoski said she was stunned by the damage, but even more so when she saw the surveillance video.

"He ended up going to our dumpster and getting cardboard, lighting it on fire and going back to the Suburban to try and start it on fire," Haapakoski said.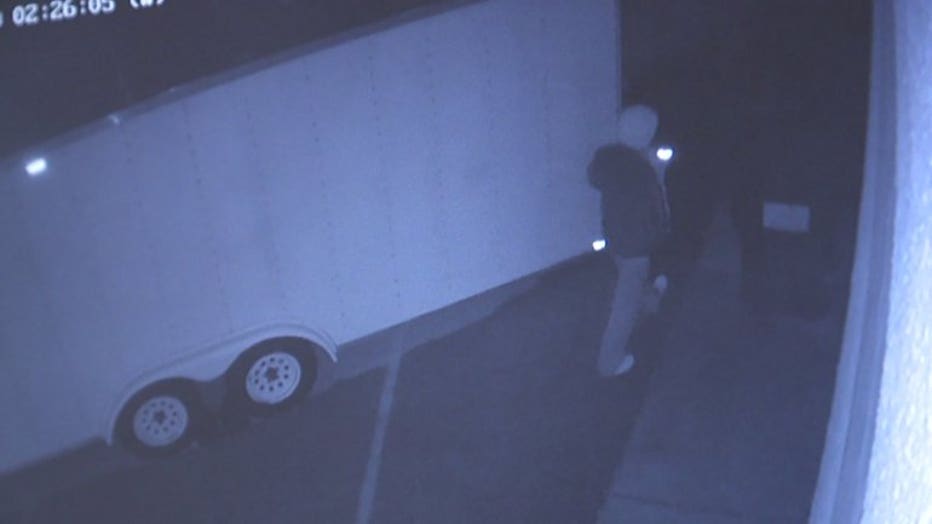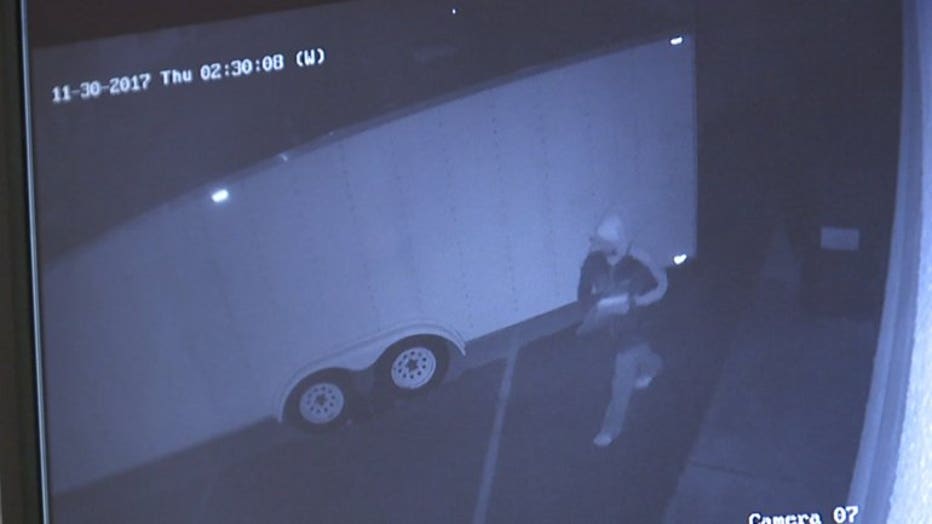 He seemingly took his time, walking around as if he didn't know he was being watched.

"Like, confused as to what he was doing," Haapakoski said.

The black Suburban wasn't the only vehicle damaged.

"You could tell it was quite the fire," Luis Perez, service manager said.

Perez was parked next to the Suburban.

"Obviously, it got so hot, it melted the taillight there. I replaced it already and the paint buckled and things like that," Perez said.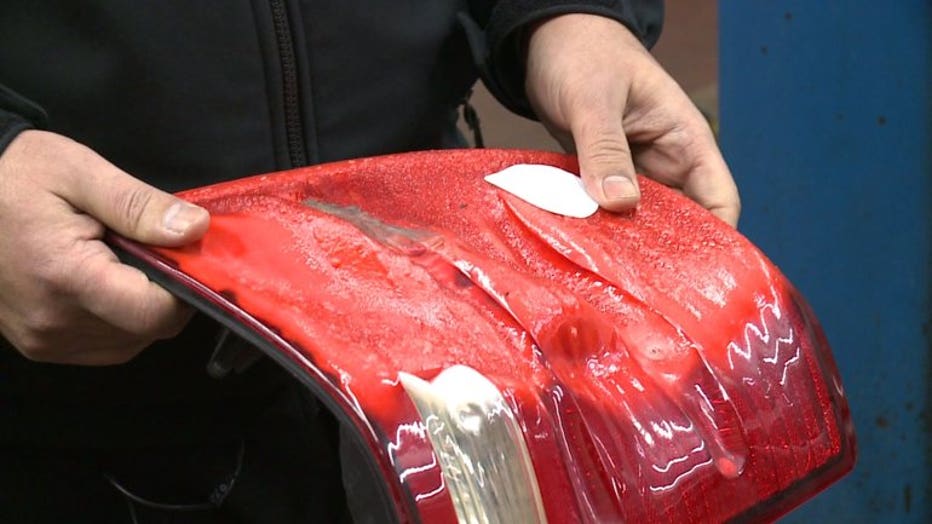 Perez is used to repairing cars, but was irritated to have to repair his own.

"Things like this are rare, but they are frustrating," Perez said.

They're thankful the crime was caught on camera, and hopeful the suspect will be caught.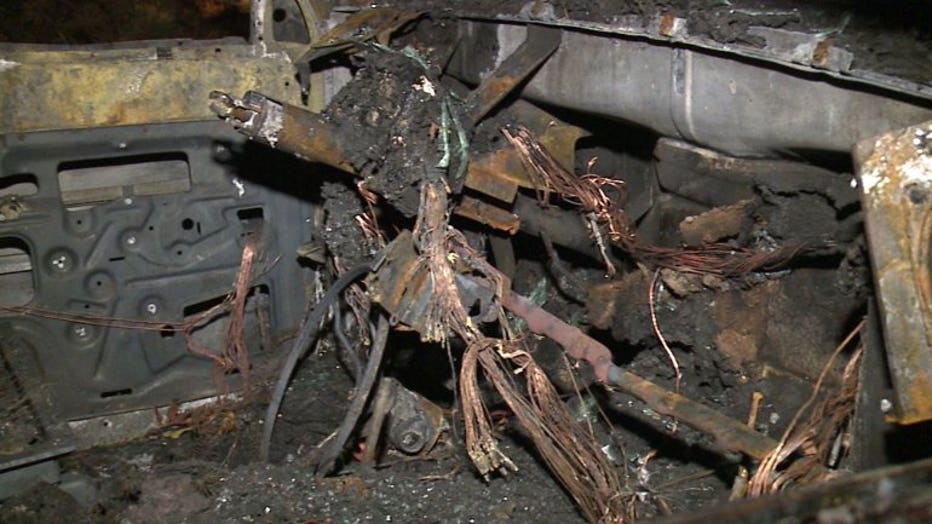 "Get the word out. Hopefully they find the person," Perez said.

The owners of the auto repair shop said customer vehicles are parked inside at night. This was an SUV someone had gotten an estimate for, and then never picked up.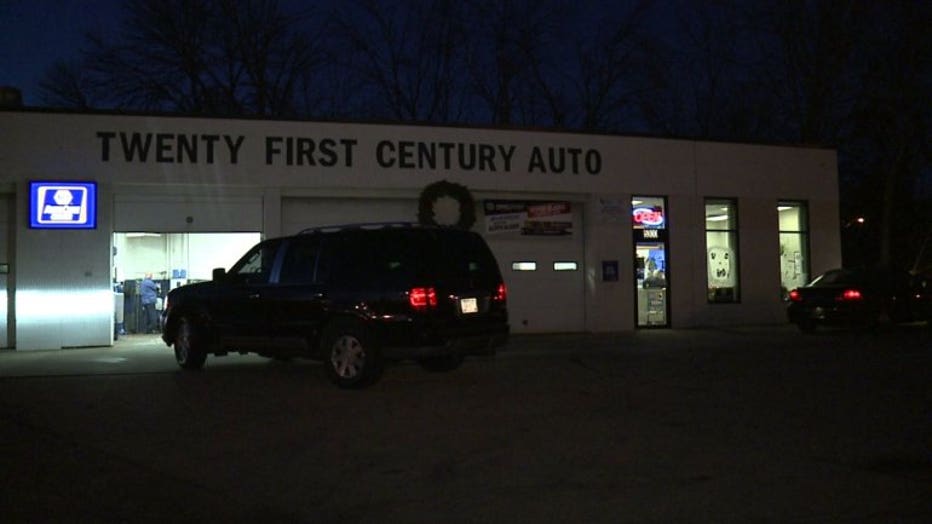 Twenty First Century Auto


If you recognize the suspect, you're asked to call police.