Poll: Paul more favorable than Rubio among Republicans
(CNN) -- Republican Sens. Rand Paul and Marco Rubio--both elected in 2010--have been at the center of much hype in the political arena this year as they've taken on high-profile roles and are considered potential 2016 presidential candidates.

Rubio and Paul delivered the GOP and tea party responses, respectively, to the State of the Union in February and gave speeches at last month's major gathering for conservatives known as CPAC.

And a new poll released Friday indicates that Paul has a slightly higher favorability rating among Republicans and independents, as well as higher name recognition, than Rubio.

According to the NBC News/Wall Street Journal survey, Paul, who was elected with strong tea party support in Kentucky, comes in at 53% among Republicans, and 32% among independents.

Rubio's favorable rating among Republicans, meanwhile, is 48%. Among independents, the Florida senator is at 27%.

The numbers fall mostly in line with a CNN/ORC International poll conducted last month, when 53% of Republicans had a positive opinion of Paul, though slightly more--54%--felt the same about Rubio at the time.

And while Rubio was a top surrogate for GOP nominee Mitt Romney and a contender to be his running mate, Paul still has higher ratings among Romney voters than Rubio, 62%-56%, the NBC News/Wall Street Journal poll shows.

Twenty-eight percent of American adults said they didn't know Paul, compared to 38% who didn't know Rubio.

Paul elevated his profile last month when he delivered a nearly-13 hour talking filibuster on the Senate floor over the president's drone policy. Rubio also showed up to the filibuster, but Paul walked away with strong publicity and a story that landed him in the headlines for three days.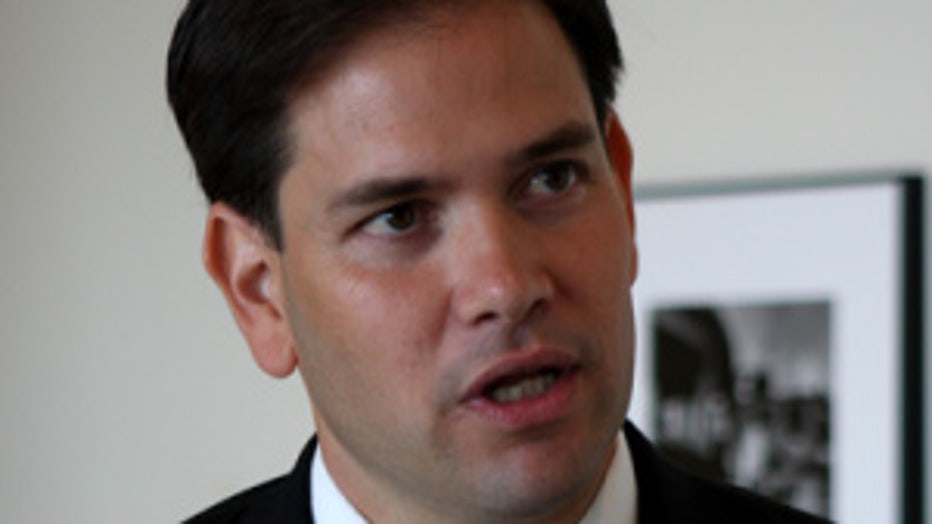 Rubio, meanwhile, had his big moment when he delivered the Republican response to the State of the Union address. He's also been at the forefront of GOP efforts for immigration reform.

While the two senators remain competitive, NBC News/Wall Street Journal have measured favorability ratings for other potential 2016 candidates in recent months. In December, the poll showed the House Budget Committee Chairman Paul Ryan had the highest ratings among Republicans at 62%, thanks in large part to his high profile role as Romney's running mate.

New Jersey Gov. Chris Christie was viewed favorably by 39% of Republicans in February.

On the Democratic side, 88% of Democrats have a favorable opinion of former Secretary of State Hillary Clinton in the new poll. The same survey conducted in January showed 70% feel the same about Vice President Joe Biden.

The NBC News/Wall Street Journal survey, 1000 adults were interviewed by phone between April 5 and April 8. The sampling error is plus or minus 3.1 percentage points.