Police stress reckless drivers will be pursued after policy change: 'Lights and siren mean you pull over'


MILWAUKEE -- Milwaukee Police Chief Alfonso Morales said Monday, June 25 law enforcement officials are working together when it comes to pursuit policies. This, as city leaders held a news conference in an effort to provide a unified message about the MPD pursuit policy -- informing people that police will chase reckless drivers.

Until last fall, Milwaukee police were only allowed to chase drivers suspected of committing a violent felony — a directive put in place in 2010 after four bystanders were killed during three separate police chases. Former police Chief Edward Flynn revised the policy after pressure from the Milwaukee Common Council and members of the Milwaukee Fire and Police Commission, who were responding to public outcry over reckless drivers.

Under the new policy, officers are able to chase after reckless drivers and suspected drug dealers -- and Chief Morales said the number of pursuits has increased since Sept. 17, 2017 after the policy change.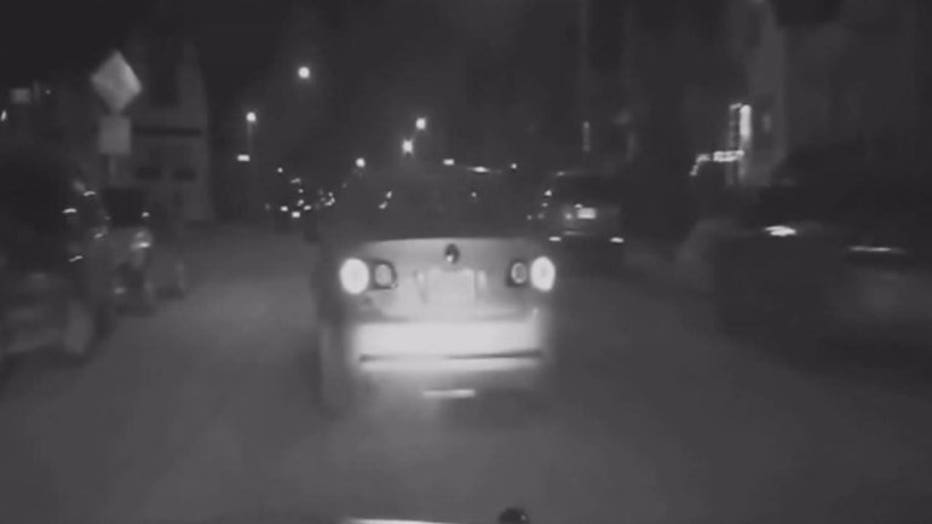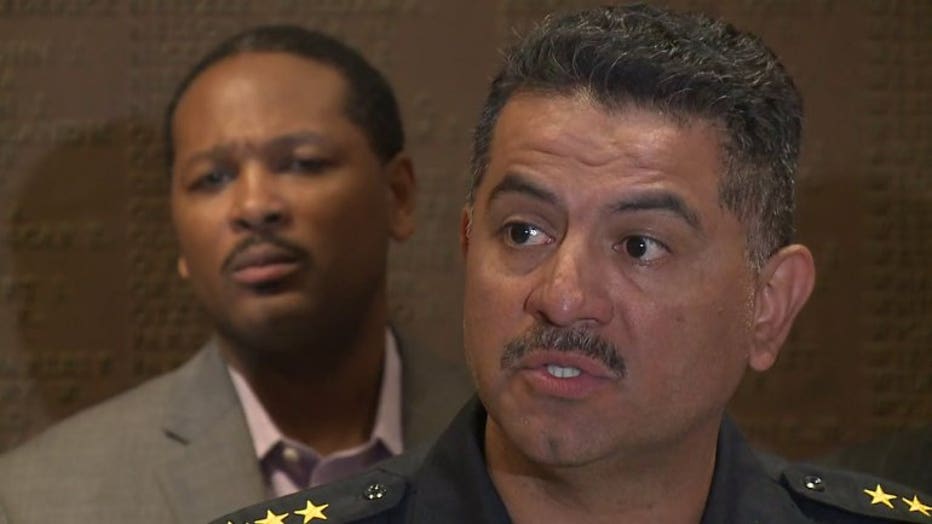 Milwaukee Police Chief Alfonso Morales


"The people have to know in the City of Milwaukee that we will chase and we're going to chase you," said Chief Morales.

"The consequences that came from those actions was often death to the driver of those vehicles, to the passenger of those vehicles and very often, innocent bystanders who just happened to be driving during that time period and just recently, the death of one of our own police officers," said Ashanti Hamilton, Milwaukee Common Council president.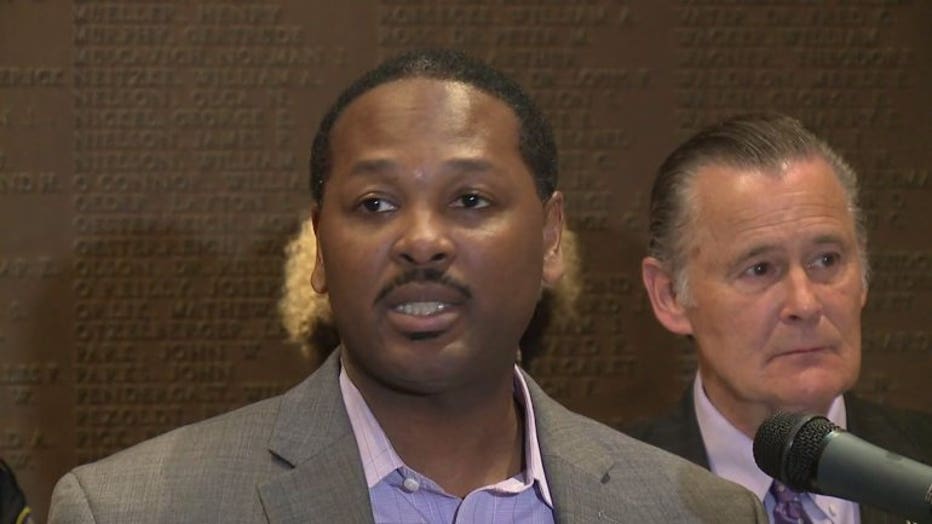 Milwaukee Common Council President Ashanti Hamilton


Chief Morales said there will be stiffer charges for reckless drivers when they're caught.

"That responsibility falls on the individual who chooses to operate that motor vehicle recklessly. That person caused what happened to our officer," said Mike Crivello, president of the Milwaukee Police Association.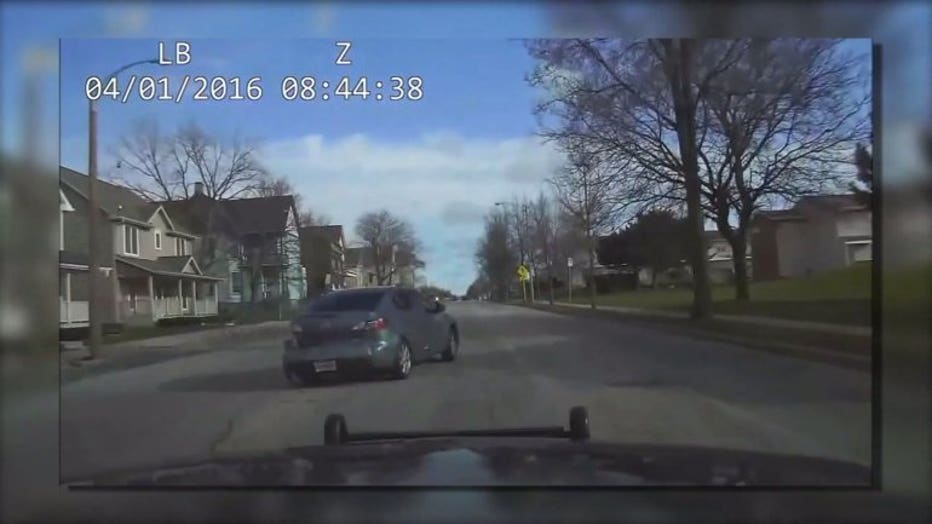 Police will still use good judgement when chasing lawbreaking vehicles -- but they'll pursue for reckless driving, mobile drug dealing, carjacking and more.

Mayor Barrett said the safety of those who are innocent will be important.

This is a balancing test and it's always going to be a balancing test. High-speed chases are inherently dangerous," said Mayor Barrett.

"You have an obligation, whether you have a license or not, to pull over when the police try to pull you over. Red lights and siren mean you pull over," said Hamilton.




Pursuit leads to death of MPD officer

You may recall, Ladell Harrison, the man charged in connection with the death of MPD Officer Charles Irvine Jr., which happened on June 7 during a pursuit near 76th and Silver Spring Drive, allegedly told investigators "I thought you guys couldn't pursue vehicles unless it was a felony." Detectives told Harrison that had once been the policy, but it had changed, and prosecutors say Harrison "did not appear to be aware of the change in pursuit policy."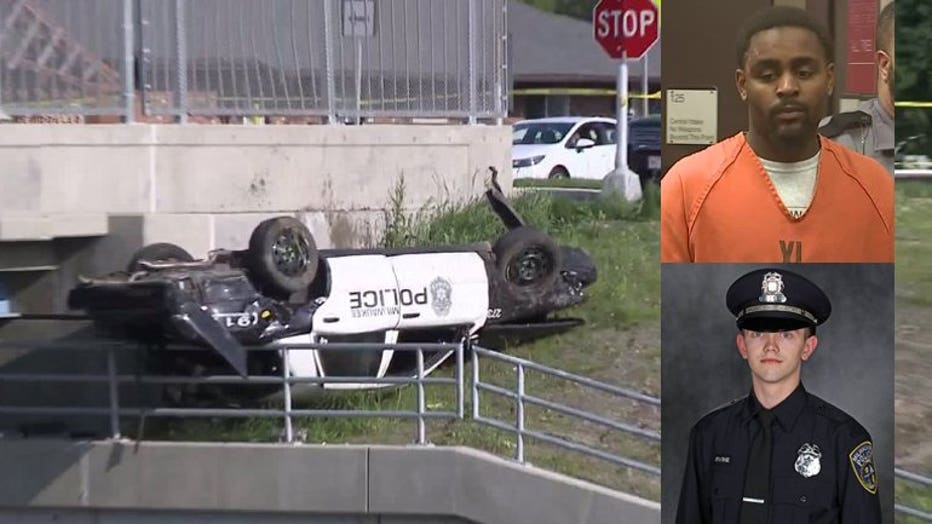 The deadly pursuit began when prosecutors say Officer Irvine and his partner spotted Harrison driving recklessly.

Investigators say Harrison is a heroin dealer that undercover officers had been tracking for some time after a Waukesha County woman overdosed in 2017. Police had been using criminal informants to build a case -- buying drugs through Harrison at least four times.

Prosecutors say Harrison had his 5-year-old child in the vehicle during the pursuit, and a gun was recovered from his vehicle. He shouldn't have been driving, prosecutors say, because his license was revoked in August of 2016 due to an OWI conviction. He was charged in February 2017 with operating while revoked due to that OWI conviction, and released on a $500 signature bond on May 30 -- nine days before the deadly crash. The documents state Harrison "failed to appear in court during the pendency of the case," and "this charge shows Harrison was aware that his driver's license was revoked at the time he fled police and caused the death of Officer Irvine."

Harrison was in court for his preliminary hearing on June 22, which he waived. He pleaded not guilty to the 12 charges he faces -- 11 felonies and a misdemeanor. A scheduling conference was set for July 16.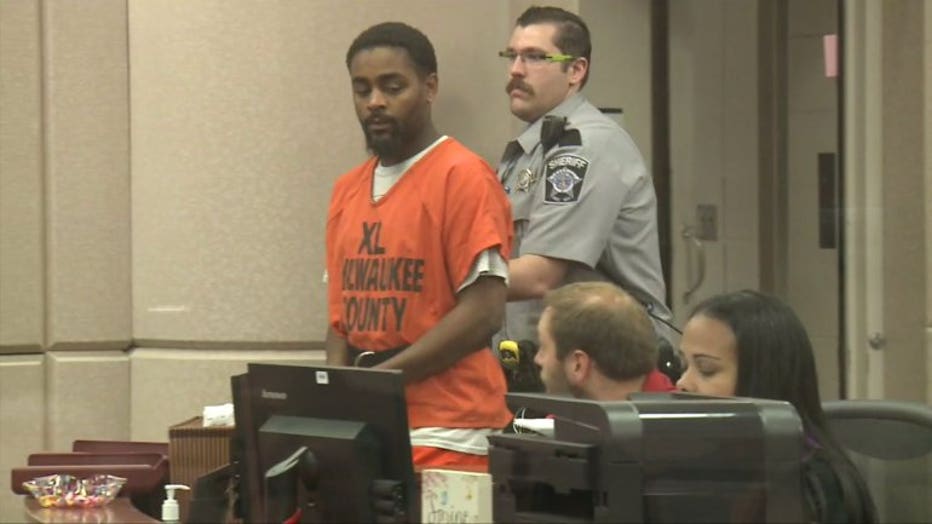 FPC report on 2017 pursuits

The Milwaukee Fire and Police Commission in April released a comprehensive analysis of vehicle pursuits conducted by the Milwaukee Police Department in 2017.  According to the report, there were 369 vehicle pursuits in 2017, which is a 21 percent increase from 2016. The report says this is "the most pursuits engaged in by MPD since at least 2002."

The report notes that there were two pursuits involving fatalities in 2017. One happened on Jan. 20, 2017, when a pursuit was initiated of a vehicle taken in an armed robbery earlier that day. The report says the suspect vehicle blew a red light and was struck by an oncoming vehicle. The driver and passenger died.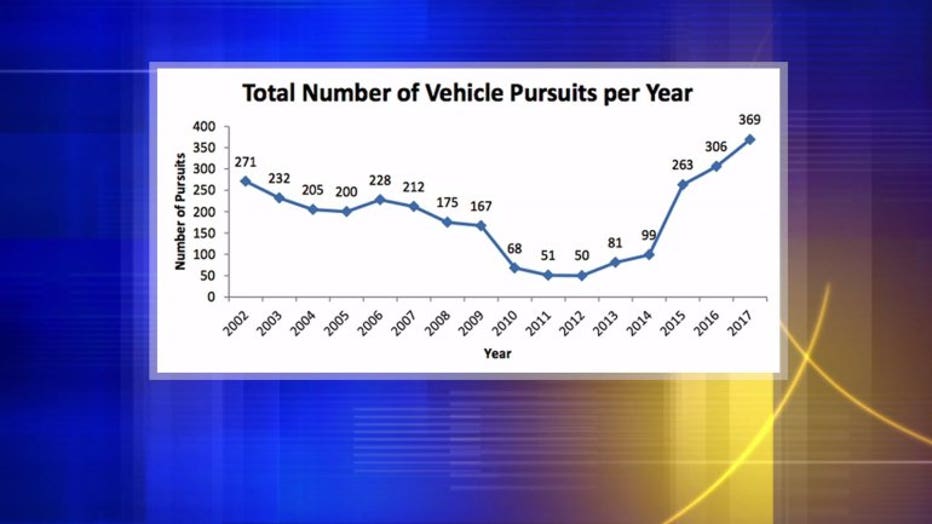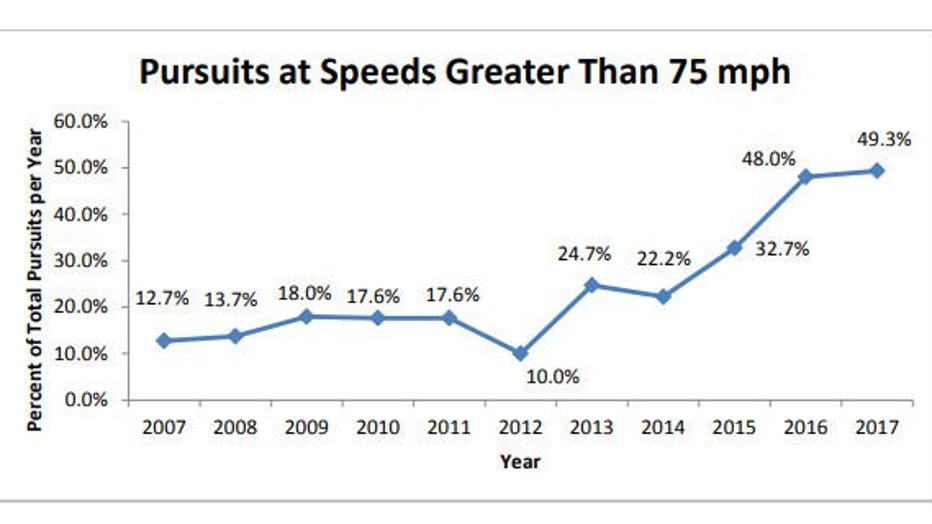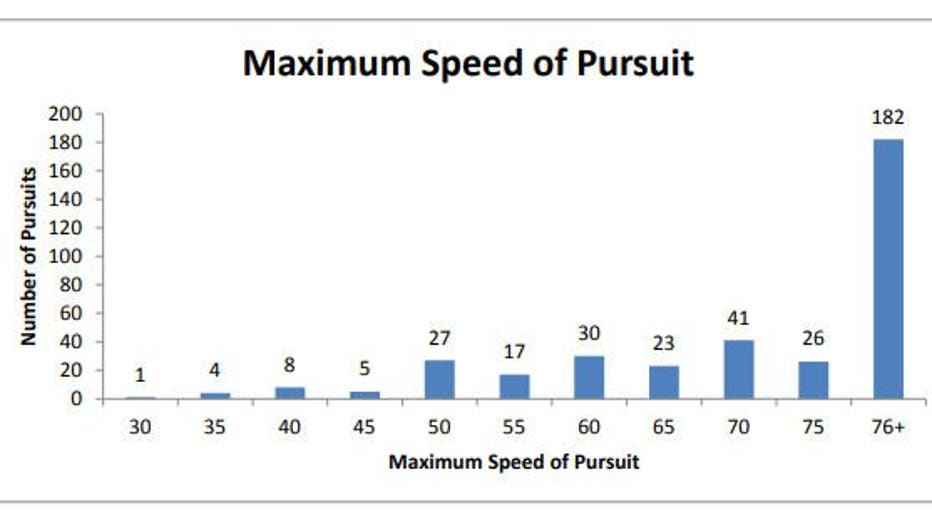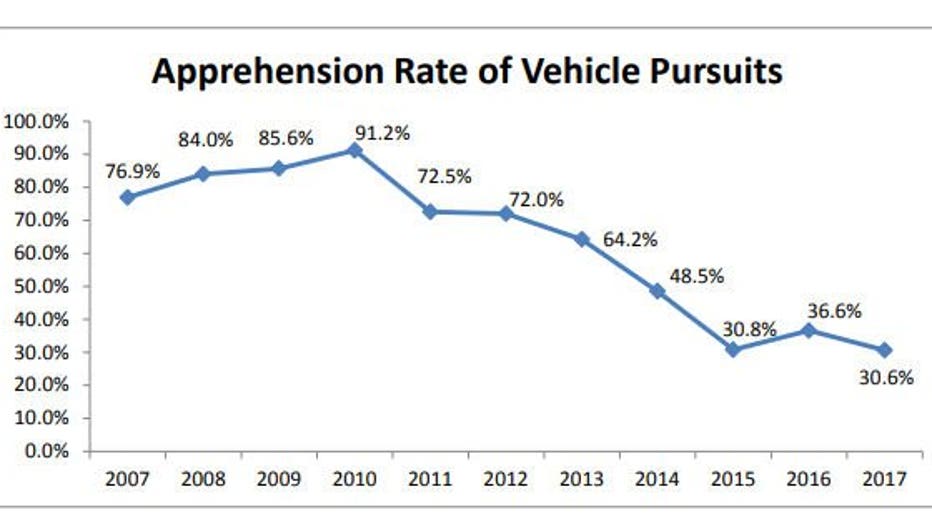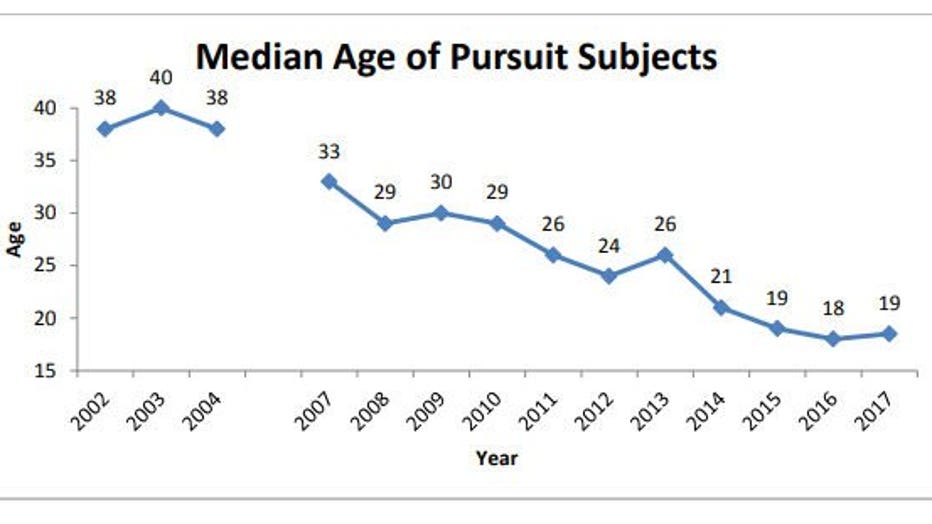 On Aug. 27, 2017, a pursuit was initiated of a vehicle taken in an armed robbery hours earlier. According to the report, after driving against traffic in the wrong lane, the driver of the suspect vehicle lost control and struck a pole. A passenger was found trapped under the vehicle. MCTS officials helped lift the vehicle off the passenger, and life-saving measures were attempted, but were unsuccessful.

CLICK HERE to access the full report.