Police: Six people injured in three separate shooting incidents occurring on Saturday evening
MILWAUKEE -- Milwaukee police are investigating three separate shooting incidents that occurred on Saturday, August 1st. A total of six people were injured in these incidents.

The first shooting happened at 5:10 p.m. in the 3300 block of N. 21st Street.

Police say during a family gathering, a 22-year-old man and 30-year-old woman retrieved handguns and began to shoot -- striking each other.

Another 30-year-old woman and an 11-year-old boy were also struck by the gunfire.

The woman and boy were taken to the hospital for treatment, and they are expected to survive.

Both of the shooters were arrested after being treated for injuries.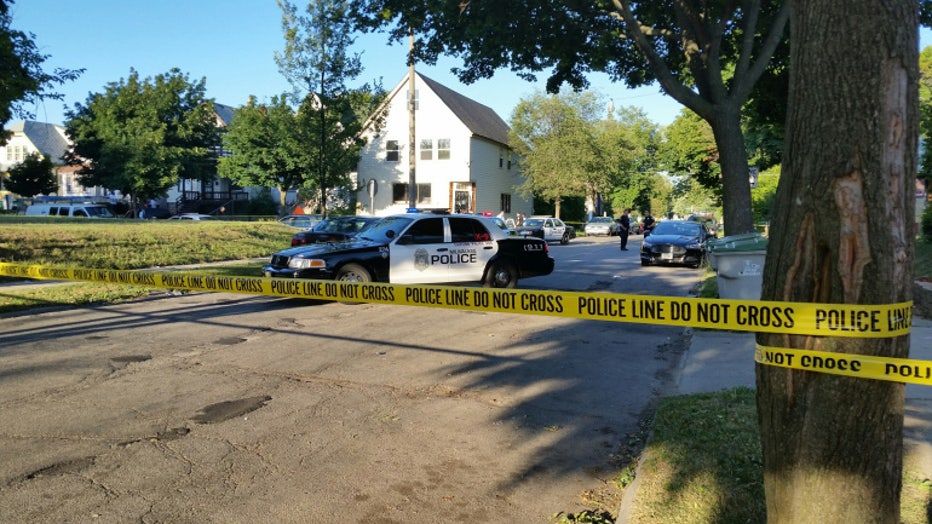 Shooting scene at 21st and Concordia


 

The second incident occurred at 6:45 p.m. in the 2700 block of N. 53rd Street.

A 23-year-old man told police he was walking down the street when shots rang out and he realized he'd been hit.

While he indicated he didn't see who shot him, police say he did say he saw a "red van" fleeing the area.

The man was taken to the hospital for treatment of a serious injury.

The third incident occurred around 8:45 p.m. at 700 W. Greenfield.

Police say a 48-year-old man from Milwaukee was shot during a robbery after cashing a check nearby.

He was taken to the hospital for treatment, and it is believed he will survive.

No one is in custody.

Early on Sunday morning, August 2nd -- police were called out to N. Oakland Avenue, for a shooting that occurred near the George Webb restaurant.

CLICK HERE for further details on that shooting.

If you have any information that could help police as they investigate these shooting incidents, you're asked to give them a call.