Police say traffic stop led to arrest of homicide suspect
MILWAUKEE (WITI) -- Milwaukee police say a weapon recovered during a traffic stop led to the arrest of a homicide suspect.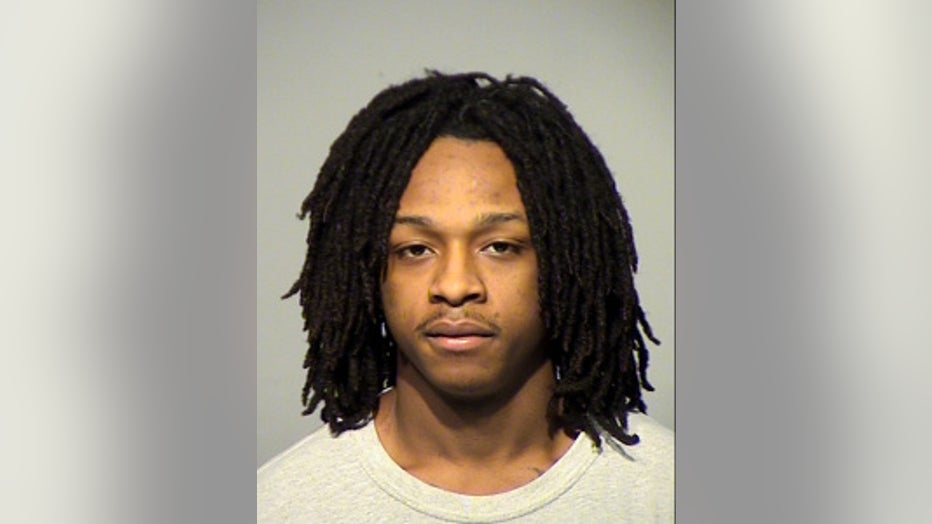 18-year-old Drakkar Lobley of Milwaukee faces one count of first degree reckless homicide, use of a dangerous weapon -- a felony charge.

Milwaukee police officers were dispatched to the 2300 block of N. Hubbard Street on October 26th, 2013 -- responding to a homicide. At that location, police found Michael Terry dead as a result of a gunshot would to his right nostril area.

Police were able to locate four .40 caliber casings and five .32 caliber casings at the scene, according to a criminal complaint against Lobley.

The Milwaukee County Medical Examiner was able to turn over a bullet found in the victim's head to Milwaukee police after determining Terry died as a result of a gunshot wound, and the death was ruled a homicide, according to the complaint.

Nearly one week later, Milwaukee police initiated a traffic stop in the area of 2500 block of N. Buffum Street -- during which a .40 caliber firearm was located, according to the complaint.

The complaint says the driver of the vehicle was arrested and charged for possession of that firearm.

The firearm was sent to the state's Crime Lab for analysis. An examination of the four .40 caliber casings recovered from the homicide scene as well as the bullet recovered from Terry revealed they were fired from the .40 caliber firearm recovered during the traffic stop, according to the complaint.

Police interviewed the vehicle's driver's girlfriend, who said she and her boyfriend had pulled up to the scene of the homicide shortly after it occurred, and Lobley got into the vehicle -- according to the criminal complaint against Lobley. The woman told police Lobley stated he had just been shooting the gun, according to the complaint.

The complaint against Lobley says police spoke with a juvenile witness, who said she was at a house party on N. Hubbard on the evening of the homicide. The witness told police the party was shut down because people were not getting along -- and as people started leaving, she says she observed Lobley shoot two shots into the air.

The complaint says the juvenile witness saw someone in a silver vehicle fire shots toward Lobley. She says Lobley then fired multiple shots toward the silver vehicle as it drove away.

If convicted of the charge against him, Lobley faces a maximum of 60 years in prison.