Police say this mother was "drunk and dangerous" after Trick-or-Treat & her own son got her busted


WAUKESHA COUNTY (WITI) -- A Pewaukee mother is charged after her own son called the police on her following Trick-or-Treat this past Sunday, October 26th. Police say that mother was drunk, and was trying to drive her children to their father's house -- as one of those children begged his mother to pull over. 41-year-old Cindy Wadd is now charged with her third OWI offense.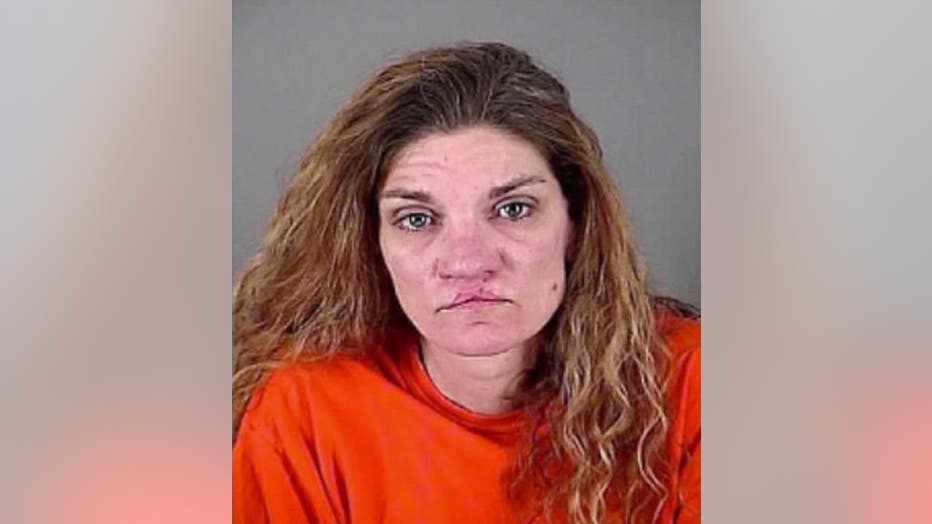 In addition to the OWI charge, Wadd faces a charge for operating a motor vehicle while revoked, and failing to install an ignition interlock device.

A criminal complaint filed against Wadd says police were dispatched to Brookfield Square Mall on Sunday evening, October 26th -- just before 7:00 p.m. This, after Wadd's 17-year-old son called police -- reporting that he had been in a vehicle with his mother, brother (age 13) and sister (age 9) -- saying they were on their way from Wadd's home to their father's home in West Allis. The complaint says the boy told police he felt uncomfortable being in the vehicle with his mother, because she had been drinking. The boy told police he made his mother stop in the Brookfield Square Mall parking lot, where he got out of the vehicle and called his father, before calling the police.

"I'm surprised. I'm happy she didn't kill anybody. As soon as he called (I was) on my way. I hopped in the car instantly - no questions asked. I guess they were begging her to pull over and she was arguing with them and almost hit a couple cars on the way arguing to pull over. I said 'you need to call 911 before she kills your sister and herself and who knows who else,'" the children's father, Robert Regalia said.

The complaint says police spoke with the 17-year-old boy who had called police on his mother. That boy told police as they were driving, he believed his mother to be intoxicated, saying she was drinking while they were Trick-or-Treating, and that at one point, his mother drove off the road -- causing the vehicle's back tire to go into a ditch.

One of Wadd's children told police he had asked his mother not to drink during Trick-or-Treat -- saying she replied by saying "she was an adult, and could make her own decisions," according to the complaint.

When Wadd was asked by police to exit her vehicle, the complaint indicates she stumbled slightly and spilled the contents of her wallet onto the ground. The complaint says Wadd seemed confused and her eyes were glassy. Additionally, police reported smelling a moderate odor of intoxicants on Wadd.

The complaint says Wadd told police she didn't know how it came to be that they ended up in the Brookfield Square Mall parking lot -- saying she was headed to her ex-husband's home with the children. Eventually, the complaint says Wadd told police her 17-year-old son had told her he didn't want to be in the vehicle with her anymore, and asked her to pull into the mall's parking lot.

When asked if she had had anything to drink that day, the complaint says Wadd told police she had consumed one Mike's Hard Lemonade -- and nothing else.

Wadd was asked to perform field sobriety tests, and performed poorly. Eventually, an officer ended the field sobriety tests for Wadd's safety as she was continuing to stumble, according to the complaint.

The complaint says Wadd blew a .189 on a preliminary breath test. She was then placed under arrest.

Wadd's prior OWI convictions occurred in November 2002 and September 2013. As of September 2013, Wadd was required to have an ignition interlock device installed on her vehicle.

Wadd has a preliminary hearing scheduled for December 11th.

As for the children, their father tells FOX6 News he has custody of them, and their mother sees them every other Sunday.