Police say person shot in Glasgow has died; 6 others injured
LONDON — Scottish police say the individual shot by armed police during an incident in Glasgow has died and that six other people including a police officer are in a hospital being treated for injuries.

Assistant Chief Constable Steve Johnson said that the wounded officer was in "a critical but stable condition" on Friday afternoon.

He also said that police are continuing to deal with the incident on West George Street and are urging people to avoid the area.

"We would urge the public not to speculate about this incident or share unconfirmed information on social media,"Johnson added.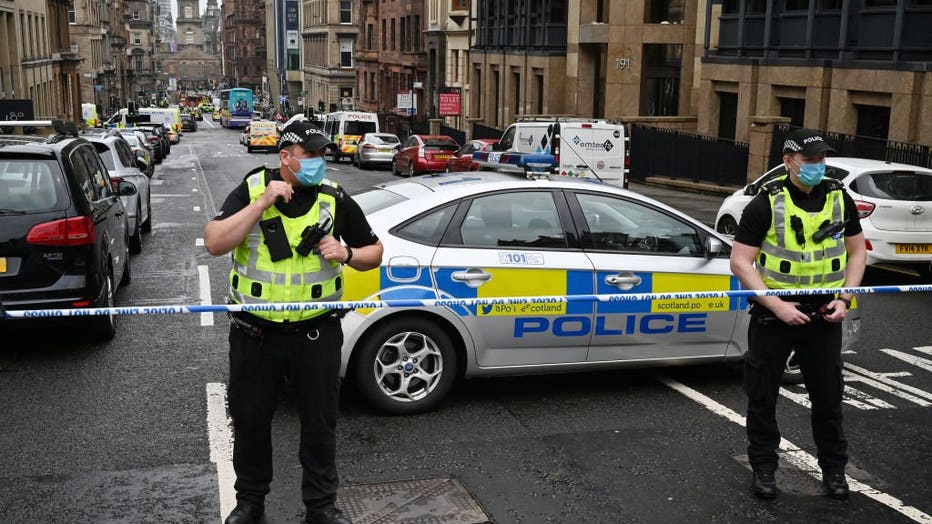 GLASGOW, SCOTLAND - JUNE 26: Police officers at the scene after reports of three people being killed in a central Glasgow hotel on June 26, 2020 in Glasgow, Scotland. A knifeman stabbed three people to death in the stairwell of the Park Inn Hotel on