Police release photos of suspected driver in fatal crash near Highland Park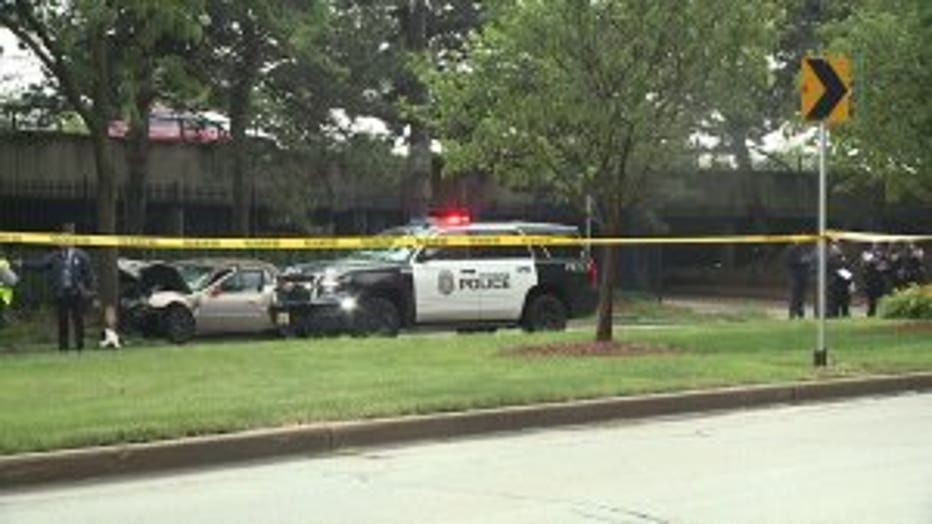 40th and Highland fatal crash


MILWAUKEE -- "I thought he was going to shoot me." That's what a Milwaukee carjacking victim told FOX6 News about the crime that ended in a deadly crash on the city's west side near Highland Park on Wednesday, June 28th.

A carjacked Cadillac ended up smashed into a tree across from Highland Park, in the Miller Valley. One of two passengers, a 20-year-old man, died. The driver ran off -- and police are looking for them. Thursday afternoon, police released photos of who they believe is the driver who got away.

PHOTO GALLERY



The suspect is described as a black male, between 19-24 years old, 5'8" to 5'10" tall, approximately 160 pounds with braided hair. He was last seen wearing a black zip-up hooded sweatshirt, white shirt, red pants and red shoes. He is believed to have sustained injuries in the crash.

"People have to think about what they're doing out here," said James Thomas.

Thomas came to the Milwaukee Police Department's District Three station looking for answers Thursday. On Wednesday, he said he was helping one of his employees, whose car broke down at a gas station at 35th and Park Hill, when a man he didn't know carjacked him.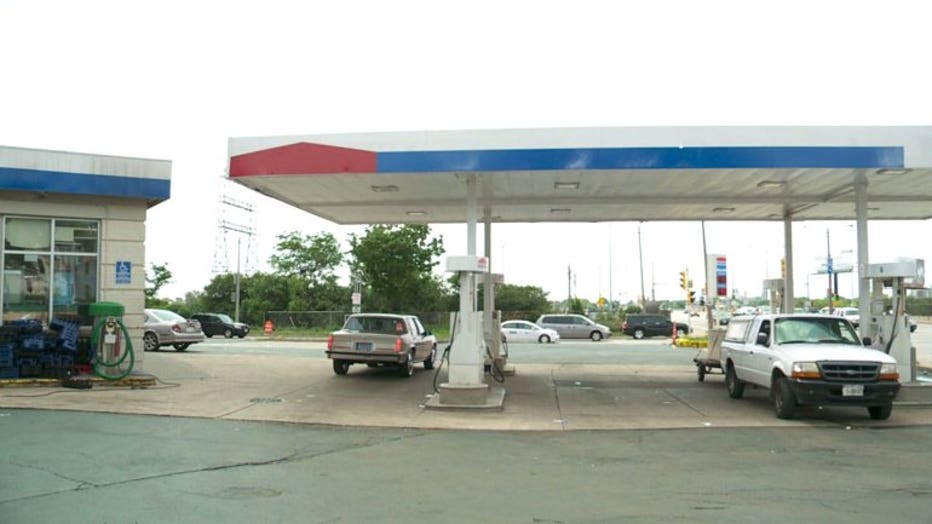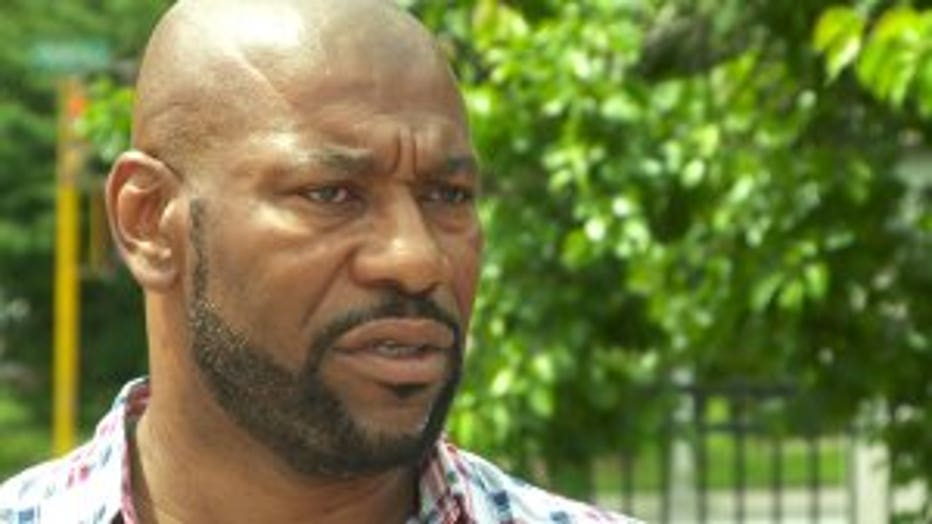 "When I go to pull off, he pulls a gun right into my face and says, 'give me everything you've got,'" said Thomas. "At that point, I thought he was going to shoot me."

Thomas said he gave the man $210 and the keys to his car.

"He ran into the gate as he backed out of the parking lot," Thomas said.

Thomas and his fiancee, Susie Moore, said they spent the next six hours driving the city, searching for the car.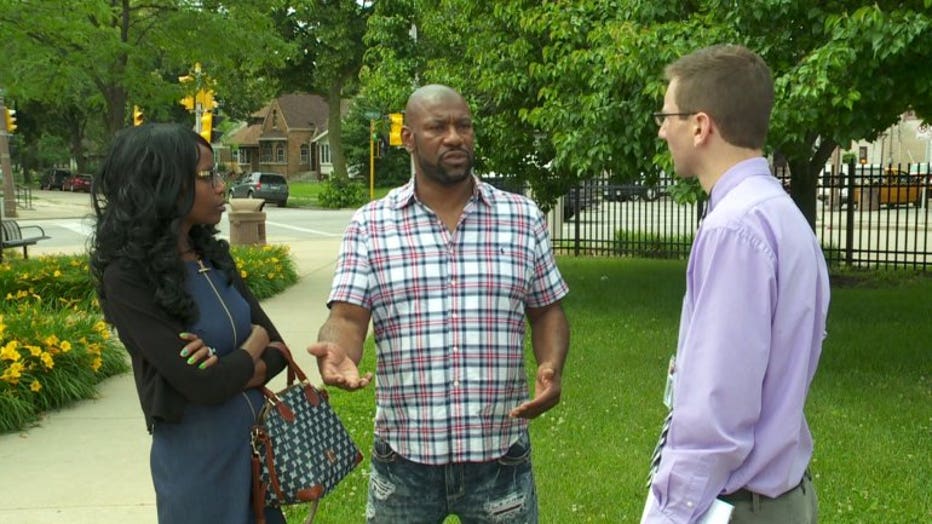 After 5:00 p.m., they found the 2007 Cadillac smashed against a tree at 40th and Highland. A passenger, 20-year-old Devonta Blackwell died. Another passenger went to the hospital.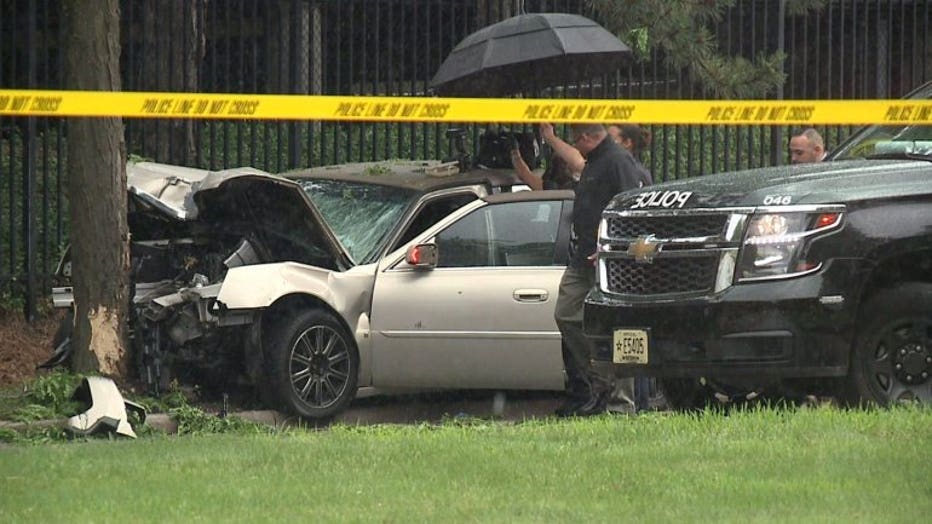 40th and Highland fatal crash


Police said they're still looking for the driver who ran.

According to the Milwaukee County Medical Examiner's Office, police found a loaded handgun under the front seat of the stolen car. Thomas and Moore said the ordeal has left them angry, and with a new sense of vulnerability.

"It's getting real serious when you can just point a gun in somebody's face and just take their stuff," said Thomas.

"You don't do that. You just don't do that. Get a job," said Moore.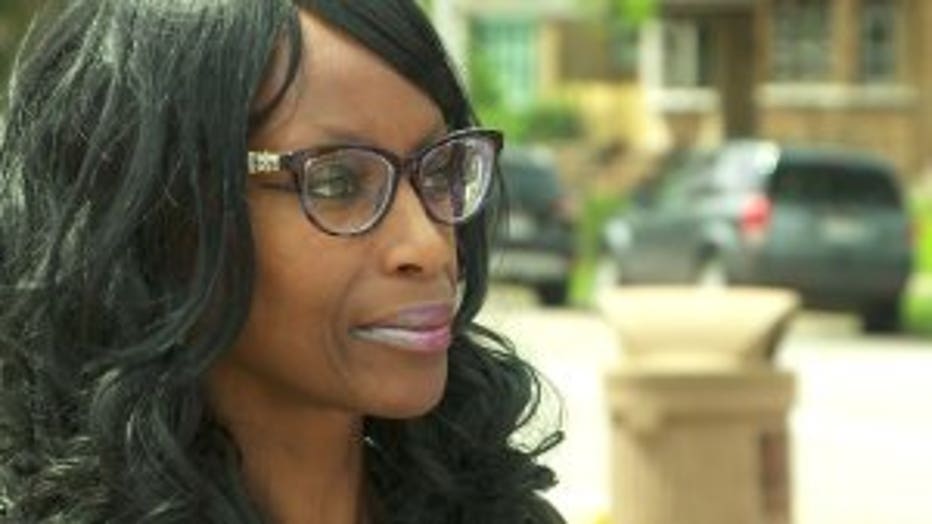 Investigators say speed was a factor in the crash. The posted speed limit in the area is 30 miles-per-hour.

Blackwell, the passenger who died, had a bench warrant in a misdemeanor drug case from earlier this year.

Anyone with information in regard to the suspect in the attached photos is asked to call Milwaukee police at 414-935-7360.