Police officer convicted of battering an inmate finds sympathetic boss in a new town


PORT EDWARDS —  A former Greenfield police officer convicted of battering a female inmate is back on patrol, but not in southeastern Wisconsin.

He is commuting six hours, round trip, to work part-time.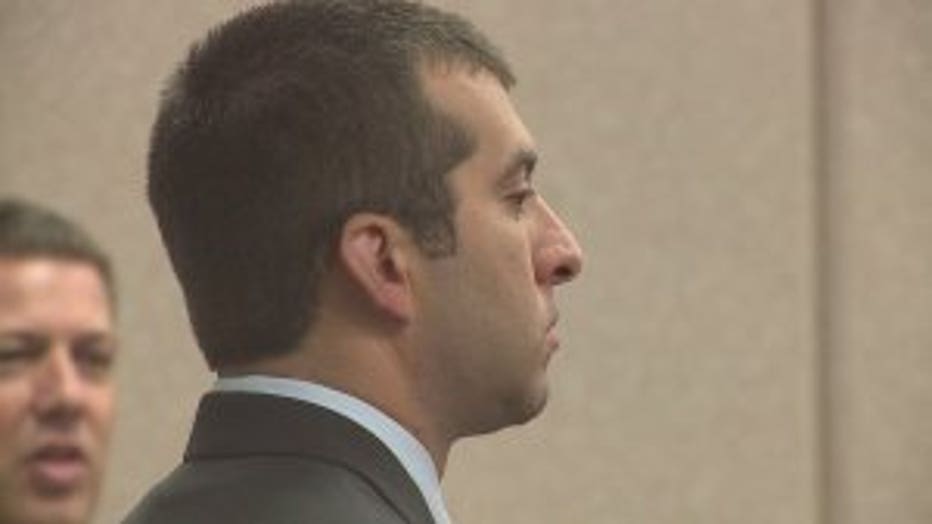 It's been nearly three years since Officer Thomas Roszak tossed a belligerent drunk driver into her jail cell like a rag doll.  The video was publicly released back in 2013, but what most people never heard is what the officer said afterward. Greenfield police say the officer's statements about what he did fueled his criminal conviction.  But that doesn't seem to bother his new boss. And you're about to find out why.

For police officers, dealing with unruly people is part of the job.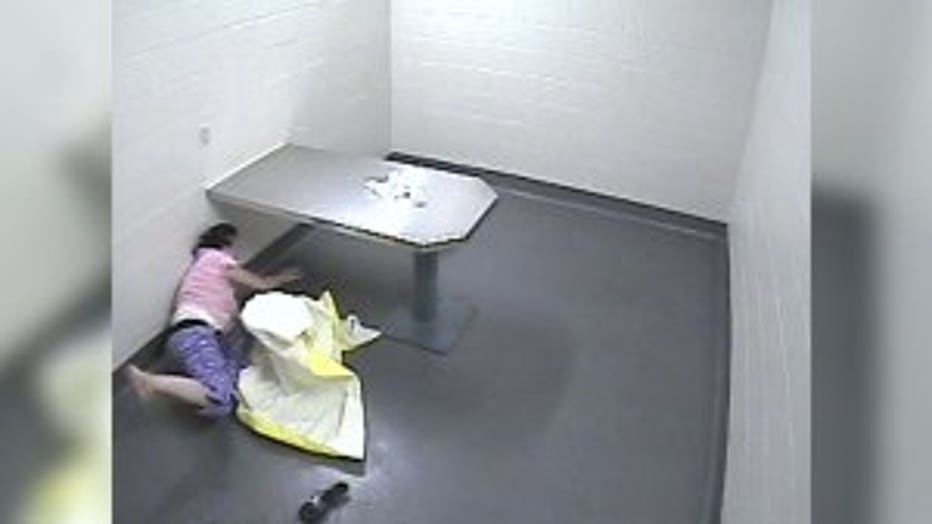 Repeat drunk driver Amanda Luke bounces, face first, off of a metal stool in her cell after former Greenfield Police Officer Thomas Roszak threw her in retaliation for her "belligerent" behavior.


But what happened inside the Greenfield Police Department is not the way officers are trained to respond.  Amanda Luke is a repeat drunk driver who led Greenfield police on a slow speed pursuit in the summer of 2013.  She was arrested and taken in for booking, but then refused orders to get back in her cell. When she put her right hand on Officer  Roszak's chest, he reacted with unusual force.

Surveillance cameras show Roszak placing his hands under Luke's armpits, lifting her off of the ground, carrying her across the hallway to a holding cell, then planting his feet and extending his arms. Her attorney, Jonathan Safran, describes how the officer's powerful thrust sent Luke's body hurtling into the room.

"She is literally coming in face first and actually strikes the metal stool that's bolted into the floor," Safran said.

After Luke bounces off of the stool and rolls to the floor, Roszak can be heard on the video recording hurling a vulgar insult toward her. But it's what he wrote in his report that may have ensured his violent act would lead to criminal charges. Roszak wrote that he "escorted" Luke to her cell, felt "resistive tension in her arms," then tried to "disengage" only to watch her "stumble" and "fall to the floor."

"It was quite obvious from the video footage that that is not what happened," Safran said.

Roszak later told Internal Affairs it was Luke's fault for touching him. In a recorded interview obtained by FOX6 News through an open records request, Roszak says Luke assaulted him.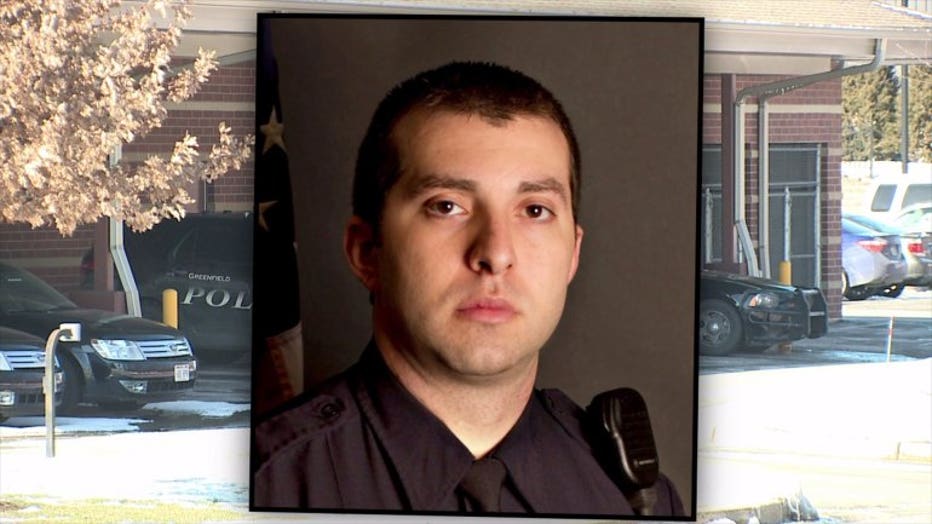 "If you put your hands on a cop, if you assault a cop, there's going to be repercussions," Roszak said.

When asked if he felt any responsibility for what happened, Roszak replied, "I shouldn't have used those words that I used...that I was wrong for. That, I apologize for."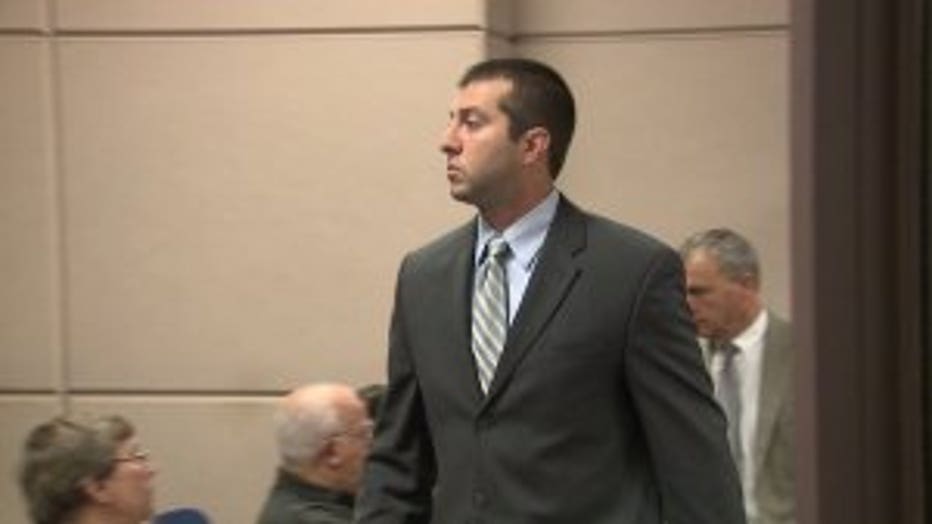 Officer Roszak was charged with felony misconduct, but pleaded to a lesser charge of battery.


Beyond that, he said, "I believe that my actions were justified and that what I did was fine."

Roszak resigned from the Greenfield Police Department and the district attorney charged him with felony misconduct. The charge was later reduced in a plea agreement to misdemeanor battery.  That meant no jail time and, perhaps more importantly, it allowed him to potentially continue as a police officer.

Nearly three years later, Roszak still lives in Oak Creek, but he finally has a new job. It's a job that takes him a long way from home.  He now drives more than three hours -- each way -- to the Village of Port Edwards, just outside Wisconsin Rapids. He works part-time there as a patrol officer.  It's a hiring decision that has locals, like John Miloch, on edge.

"He's still a cop?"  Miloch asked, rhetorically. "Something smells. Something isn't right."

"I was surprised that any department would want to take the risk of hiring a police officer that had a history of abuse of a prisoner," Safran said.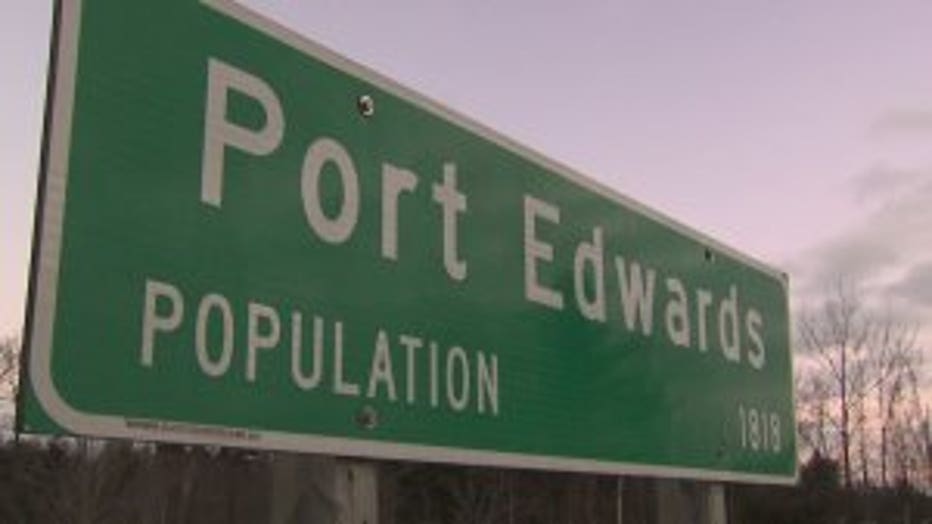 Port Edwards Village President Ed Saylor says he was sick the day they interviewed Roszak for the job, but he's not concerned about what the officer did to lose his last one.

"We did a background check. We did a psych test. And everybody felt comfortable with him. It wasn't that bad," Saylor said.

At a recent board meeting, Port Edwards Police Chief Jennifer Iverson told FOX6 News she's OK with it too.

"Because there is mistakes that have been made and paid for," Iverson said.

Iverson was just hired as a Port Edwards patrol officer last year, but when the village's longtime chief resigned, she was promoted to take his place.

"All of a sudden, three months later, she is chief of police," Miloch said.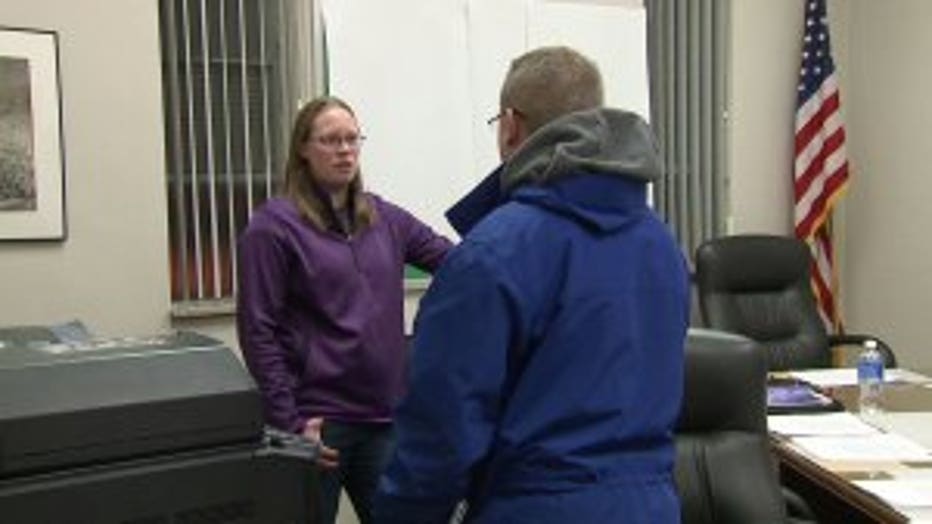 Roszak's new boss, Port Edwards Police Chief Jennifer Iverson, also resigned from Greenfield Police Department while under investigation for misconduct.


It seems to be a remarkable turn of events, considering -- like Roszak -- Iverson also resigned from the Greenfield Police Department while under investigation for misconduct. She was reluctant to do an interview, but answered some questions when FOX6 News tracked her down at a recent village board meeting.

"I've been dealing with the chief of police of Greenfield police department for the last four years," Iverson said. "I don't care to bring this down to Milwaukee any more than it already will be for fear of retaliation from him. And that alone, may cause me problems. So if you don't mind, I'd like to finish this interview and be done."

According to records obtained by the FOX6 Investigators, Iverson — then known as Jennifer Heintz — was disciplined repeatedly for poor work performance, violating safety rules and failure to follow orders. Iverson said the file is misleading.

"There's a lot that's not completely truthful in the file," Iverson said.

Greenfield police say it was Iverson's dishonesty that prompted her supervisors to start recording her conversations.  In one recording, she tells her boss she can't testify in a trial as scheduled because she's been ordered to report for military duty.

The recording was made in September of 2013 by Sergeant Peter Regenfelder. He asks Iverson (then Officer Heintz), "When do you have to be at your training?" She responds: "4 a.m. on Thursday morning."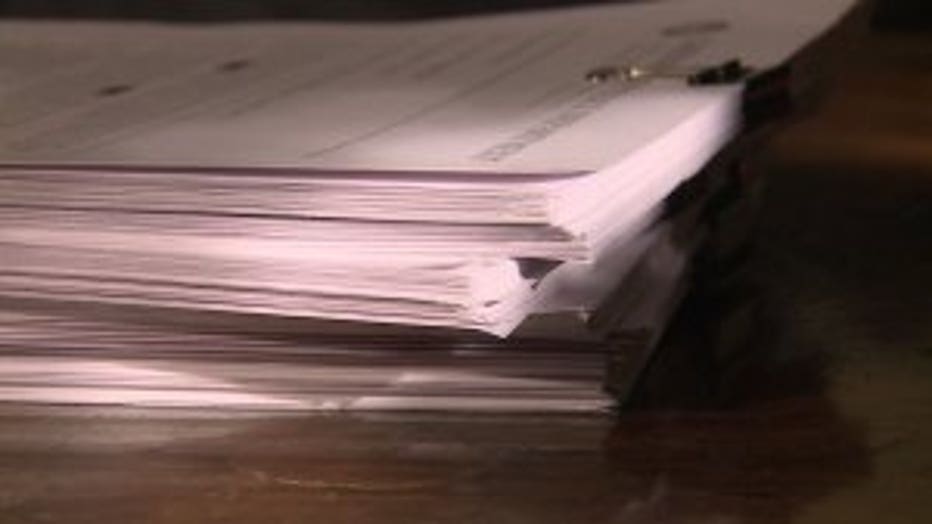 Documents obtained by FOX 6 News through an open records request show Iverson -- then known as Jennifer Heintz -- was repeatedly disciplined as a GFPD officer for rule violations. In 2013, she was recorded by a supervisor lying about the reason for m


Turns out, she didn't have to be at her training until three days later and could have testified at the trial, but chose not to.

"Did you tell Sergeant Regenfelder, 'I have to be at my training at 4 o'clock am on Thursday morning?'" Jim Korom, attorney for the Greenfield Police Department asked during an internal investigation.

Heintz replies: "I don't recall making that statement."

But the evidence was already on tape. Like Roszak, Iverson resigned while under investigation. She blames her problems in Greenfield on her former boss, Police Chief Brad Wentlandt. And the Port Edwards village president seems to agree.

"Everybody has some issues with former bosses," Saylor said. "And we didn't see an issue."

John Miloch says a police chief with a history of lying on the job is a problem.

"I'd have some real issues if you were to pull me over. Or arrest me. I mean, what's going to come out in her police report?" Miloch said.

Despite the mutual ties to Greenfield police, Iverson says she had nothing to do with the village board's decision to hire Roszak.

"I took myself out of the situation," Iverson said.

She insists it is just a coincidence.

"Why would he commute six hours round trip to work part-time?" FOX6 Investigator Bryan Polcyn asked.

Iverson responded: "To get back into law enforcement."

For Roszak, the new job comes at a critical time. In Wisconsin, a police officer is automatically decertified after three years without a law enforcement job. Even though he only works sporadically for Port Edwards, the part-time job resets his three-year clock.

FOX6 News tried to talk to Officer Roszak for this story. The day we stopped by his house, he was home. He even peeked out of a window at the top of his front door. But he never came out. Not until after we left. So FOX6 was never able to ask him if he still believes what he said to Greenfield police internal investigators back in 2013 -- "If you put your hands on a cop, if you assault a cop, there's going to be repercussions."

And if that should be a concern to Port Edwards or any other communities he's called on to serve and protect.

"I think one really needs to make a decision whether this is the right profession for you," Safran said.

Before the 2013 incident, Roszak had no prior record or disciplinary history. And as FOX6 News pulled away from his house last week, a neighbor waved his arms to flag us down. Andrew Walters vehemently defended his friend and urged us not to do another story. He said Tom Roszak is a family man and a good cop who made one mistake that happened to be captured on video. Walters sent an email to FOX6 News elaborating on his support for the embattled officer.

In response to FOX6's story, Greenfield Police Chief Brad Wentlandt issue a brief statement. It reads:

"I answer to the community and our citizens, and they expect to have honest police officers serving them. We know we made the right employment decisions for our agency and our community."

Meanwhile, the Village of Port Edwards has scheduled a special "town hall" meeting for Tuesday, March 1st, for residents there to express comments or concerns.