Police officer buys diapers, shoes for homeless mother of six caught shoplifting


KANSAS -- A Kansas police officer used his own money to help out a widowed mother of six who was caught stealing from a Walmart.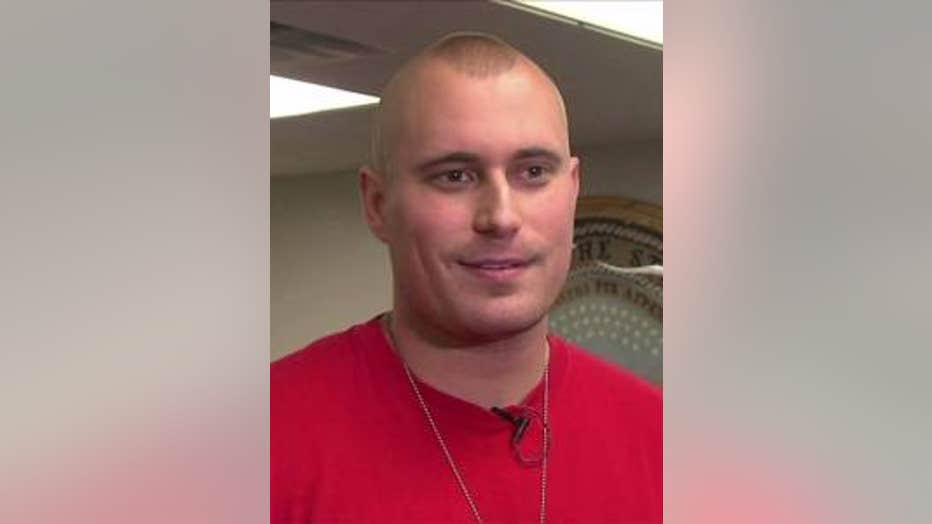 Officer Engravalle (Courtesy: KSHB)


Officer Mark Engravalle was called to a Walmart store in Kansas to investigate a shoplifting report, he found Sarah Robinson and her six children in the parking lot.

According to KTLA, a report from station KSHB in Kansas City said Officer Engravalle noticed that three of her kids weren't wearing shoes and their feet were covered in dirt.

Robinson stole a total of $300 from the store which included children's shoes, diapers and baby wipes.

She told the officer that she was homeless and she and her kids had been living in her car since her husband accidentally drowned several years ago. On occasion, Robinson and her children were able to rent and share a bedroom in a stranger's Kansas City home.

The officer decided he needed to do something to help the family out. He went back inside the Walmart and used his own money to purchase the diapers, wipes and a pair of shoes for each of Robinson's children.

"Obviously she is going through a tough time. Walmart might see her as a criminal, but I just saw her as a mom going through a difficult time," said Engravalle.

Robinson said she was embarrassed by her actions, but said she'd run out of people to ask for help. She also feared she would lose her children.

"I could take the easy way out and send them to live with my mom, but I'm not going to do that. They're the reason I live," said Robinson.

Officer Engravalle gave Robinson a ticket for breaking the law, but ultimately did not arrest her.




CNN contributed to this report.