Police: Oak Creek teacher, coach accused of inappropriate contact with student; "Students are shocked"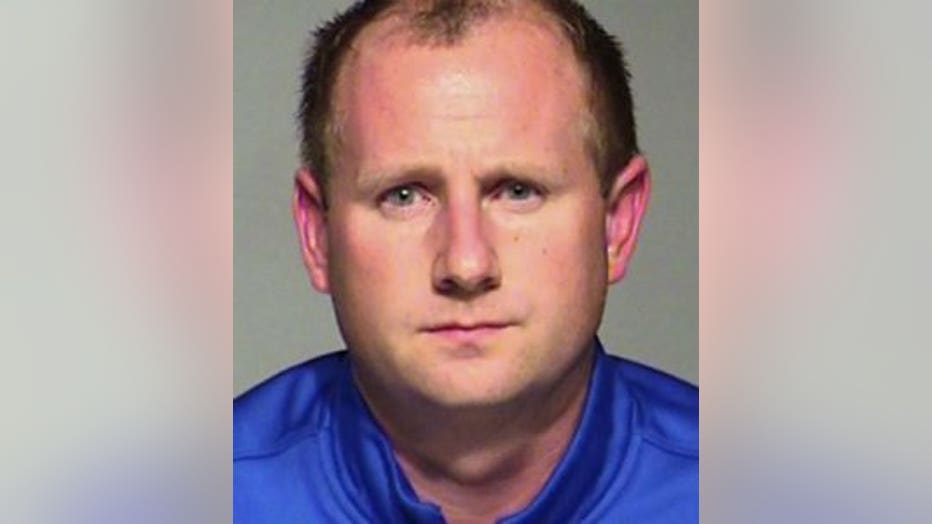 OAK CREEK -- An Oak Creek High School teacher and coach is under investigation for having alleged inappropriate contact with a student, police say. The teacher has not been charged, but has been named by Oak Creek's superintendent in a letter sent home to parents.

According to Oak Creek's superintendent, 39-year-old Michael Jossie has been placed on administrative leave. Jossie is listed as a teacher and basketball coach in a school directory. In the letter sent home to parents, Superintendent Tim Culver says Jossie is being investigated for alleged inappropriate conduct with a student.

Jossie hasn't been charged, but Oak Creek police say inappropriate contact happened on school property, and charges will be reviewed by the Milwaukee County District Attorney's Office in the coming days.

"Honestly, I don't know the full story or what happened, but I was super surprised when I heard that it was him of all teachers, because he is such a great teacher," Isabella Lucci, Oak Creek High School student said.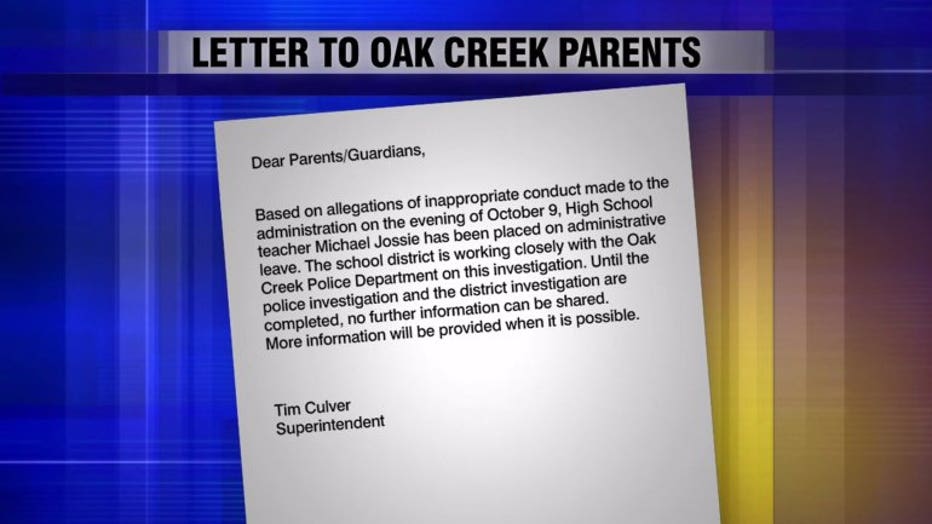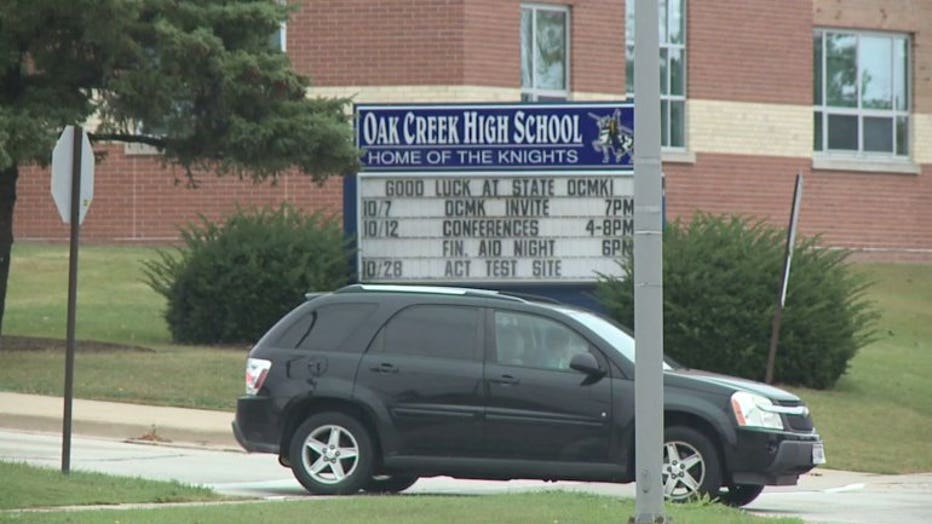 Students on Wednesday, October 11th were taken aback by the investigation, and some said they'd heard about the allegations.

"I don't believe any of it. I've had people who have even graduated who called me saying 'I don't believe any of it. There needs to be somebody who says something,' and they came to me," Kaytlan Gouthro, Oak Creek High School senior said.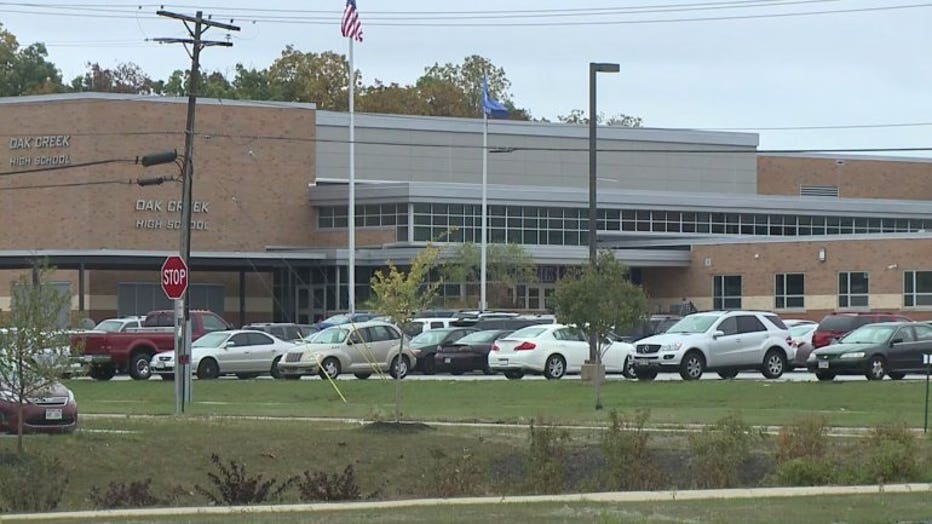 Oak Creek police said they were made aware of the alleged incident Monday night, October 9th, and the school placed Jossie on administrative leave.

"Obviously there are a lot of rumors going around, a lot of different talk and all the students are honestly shocked," Lucci said.

Oak Creek Police Chief Steven Anderson told FOX6 News on Thursday, his department will hand over its investigation to the district attorney.