Police need help identifying 2 people who could have info. on death of UW-Stout student
MENOMONIE -- Police in Menomonie are asking for the public's help identifying two people police believe may have information related to the death of a UW-Stout student from Saudi Arabia.

24-year-old Hussain Alnahdi died on October 31st after he was assaulted early on October 30th near Main Street East and 4th Street East — near the Toppers Pizza restaurant. Alnahdi was found unconscious and bleeding from his mouth and nose.

Alnahdi was being treated at Luther Mayo Hospital in Eau Claire — where he passed away after his condition worsened.

According to Menomonie police, the Dunn County medical examiner has indicated the cause of death was a result of traumatic brain injury.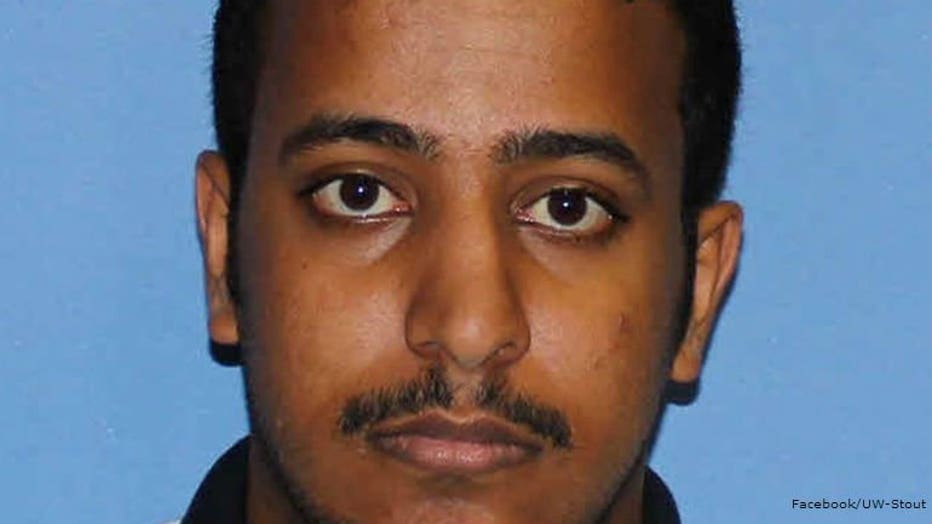 Hussain Saeed Alnahdi (PHOTO: UW-Stout on Facebook)


A final autopsy report will be completed following toxicology testing.

Polie said Monday, November 14th "the investigation is progressing and we are still interviewing people that may have information."

Police are asking the public for help identifying the two people pictured below. Police believe they may have information relating to Alnahdi's death, which is being investigated as a homicide:

PHOTO GALLERY



Anyone with information is asked to contact Menomonie police at (715) 231-8511.

Meanwhile, rewards have been offered for information leading to the arrest and conviction of the person(s) responsible for the attack that killed Alnahdi.

UW-Stout Chancellor Bob Meyer has offered a $15,000 reward. This, in addition to a $5,000 reward being offered by the Council on American-Islamic Relations (CAIR) — the nation's largest Muslim civil rights and advocacy organization.



"We are offering this reward to help police apprehend the perpetrator and to determine the motive for this senseless crime," said CAIR National Executive Director Nihad Awad said in a statement. "The deadly attack on a Muslim student comes at a time of a rising number of anti-Muslim incidents nationwide, which raises concerns about a possible bias motive."

According to CAIR, the attacker has been described as a white man, standing about six feet tall.

CAIR's Minnesota chapter (CAIR-MN) and its national civil rights department are both monitoring the case. The Washington-based Muslim civil rights organization has called on the FBI to enter the case.