Police: Milwaukee woman takes baseball bat to ex-boyfriend's car after he allegedly cheated on her
GREENFIELD -- A 35-year-old Milwaukee woman is facing charges after police say she used a baseball bat to damage her ex-boyfriend's car after she learned he allegedly cheated on her.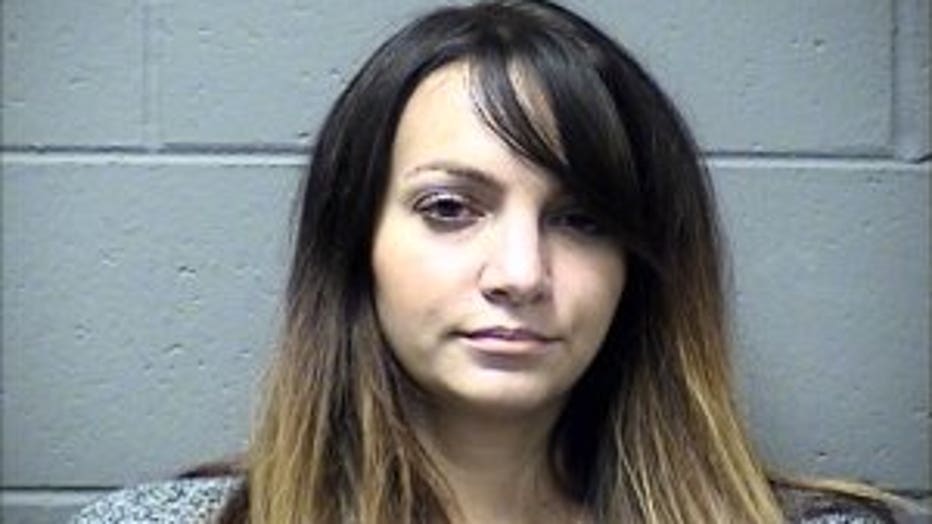 35-year-old Kari Schlais is facing the following charges:


According to a criminal complaint, police were called to a home on S. 32nd Street near St. Francis Avenue in Greenfield, Wednesday, October 19th, for a complaint of a damaged vehicle. Upon arrival, officials spoke with a man who identified himsefl as Schlais's ex-boyfriend. He told police Schlais had just come over and damaged his vehicle, a red 2001 Chevrolet Impala.

The man stated he had been at work when he noticed Schlais pull up behind his car and exit her vehicle, holding a DVD player. Schlais' ex-boyfriend told police she threw the DVD player at his vehicle, walked back to the rear of her vehicle, pulled out a child's bicycle and threw it at his vehicle.

According to the complaint, Schlais' ex-boyfriend said he went outside to ask Schlais to stop, but she then went back into her vehicle and pulled out an orange bat, walked up to his car "and started swinging at the rear window," causing it to smash. She then struck the rear of the vehicle, between the tail lights, causing more damage.

At the scene, officials observed the smashed window, a dent in the back of the car, the broken DVD player and the child's bicycle.

Schlais' ex-boyfriend also told police after she smashed his back window, she swung the bat at him -- striking his left knee. Schlais then returned to her vehicle and drove away.

In the criminal complaint, officials spoke with a postal carrier that was in the area at the time of the incident. The mail carrier told police she witnessed Schlais damaging the red Impala. She told police Schlais' ex-boyfriend went back inside and retrieved a broom while Schlais went to her car to get the orange bat. The mail carrier told police as Schlais drove away, her ex-boyfriend began hitting her car with a broom.

Officials say upon further questioning, Schlais' ex-boyfriend admitted to grabbing a broom during the incident, but denied ever swinging it at Schlais or her vehicle.

Authorities estimate the damage to Schlais' ex-boyfriend's window is $1,000.

According to the criminal complaint, Schlais was found at her home, along with the orange baseball bat she admitted to using to damage her ex-boyfriend's car. Schlais admitted to police she had been in an argument with her ex-boyfriend and admitted to throwing a bicycle and black box at his car. She stated when the bicycle and box failed to break the window, she retrieved the bat and swung it at the window until it shattered. Schlais further stated she became upset and caused damage to his vehicle when she learned he had been cheating in her.

Schlais was then taken into custody.