Police looking for owner of pit bull that was found shot


CUDAHY (WITI) -- Cudahy police are seeking the public's help in locating the owner of a pit bull that was found chained to the side of a cement jetty along the beach near Sheridan Park with several gunshot wounds.

According to police, the Cudahy Police Department received a call from a Cudahy citizen around 9:50 a.m. Saturday, June 22nd for a report of a bloody pit bull sitting near a cement jetty by the water.

Otto Roberts discovered the pit bull on Saturday -- just as his Saturday morning routine with his own dogs was beginning.

"She never moved when I was down there, and I didn't know why she never turned around or anything," Roberts said.

Cudahy police along with a MADACC representative responded to the scene. The dog was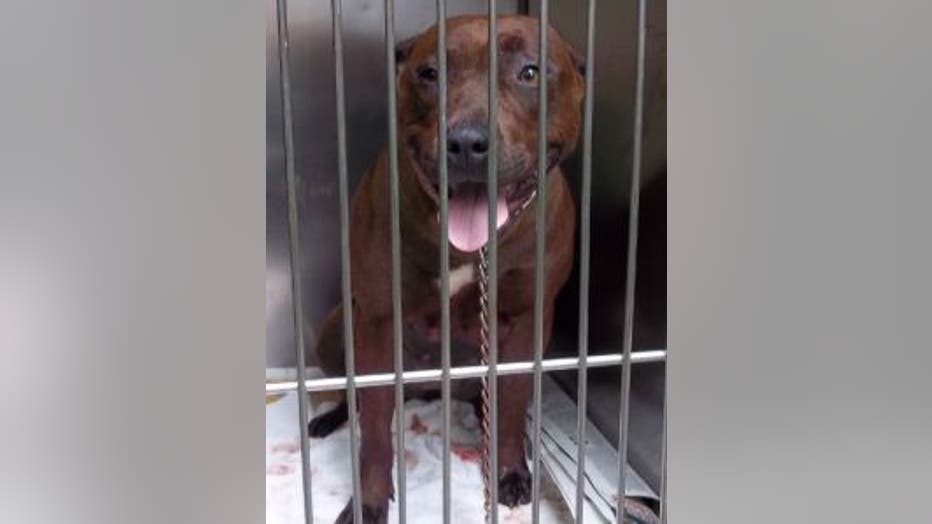 taken to the emergency room clinic, where an examination revealed that the dog had been shot two or three times.  Officials say due to severe internal injuries the dog had to be euthanized.

The dog is a young adult female pit bull, chocolate colored with a small white patch on the chest.  The dog is not microchipped, so police are looking for help from the public to try and locate the owner or anyone that has information about this crime.

"We're asking any citizens who might recognize the dog or know the owner or know anything about this incident to call the Cudahy Police Department," Cudahy Police Sgt. Randy Scheel said.

Kevin Ratz says he'll be keeping a closer eye on his five-month-old pit bull/lab mix Chief.

"It's very sad, because we don't know the circumstances -- if someone owned the dog and the owners did it, or was it a kidnapped dog -- because it's happened before," Ratz said.

"Somebody has to recognize that dog," Roberts said.