Police investigate homicide: One dead, one seriously injured after shooting near 82nd & Appleton


MILWAUKEE -- A man is dead and another is seriously injured after a double shooting Friday morning, June 26th near 82nd and Appleton Avenue. Right now, police are trying to piece together the moments leading up to the gunfire.

FOX6 News spoke with a woman who says the victim, now identified as 27-year-old Norman Davis, may have given her some key information into who pulled the trigger. And it was thanks to her quick action that help got there when it did.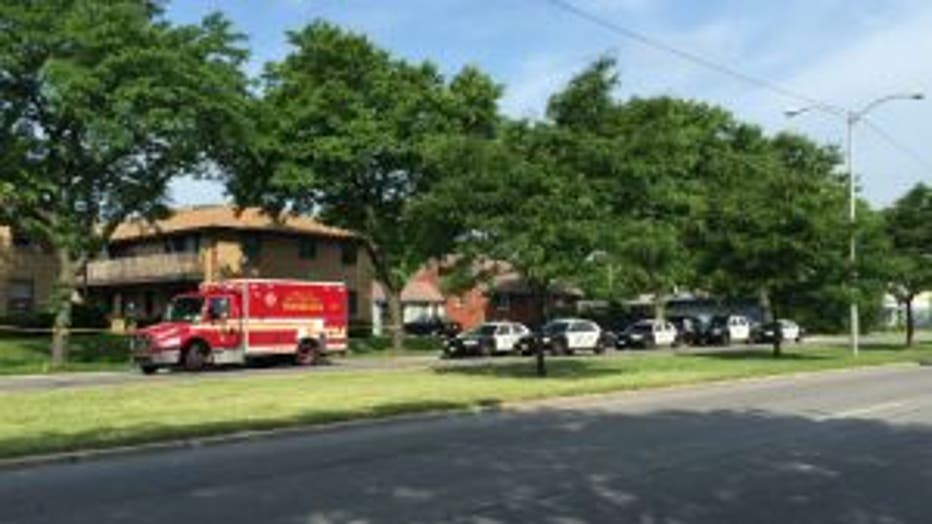 "I said 'stop fighting. Leave him alone.' This is what I said at the top of the stairs. 'I'm going to call the police.' When I said that he ran out the door," said Janice Potts, the neighbor who called 911.

Potts raced downstairs after she heard commotion on the first floor of an apartment building on W. Appleton Avenue.

"I called 911 because the loud bang might have been a gunshot," said Potts.

The sound of the ruckus didn't prepare Potts for what she was about to see.

"When I came downstairs he was crawling to the door. I said 'please don't move.' He said 'I've been shot.' All I seen is the blood coming out the back of his shirt. I seen a lot of blood," Potts said.

She saw Taye, the man who lives there -- along with another injured man.

"He said 'please help me.' The other guy said 'help me,' and he took his last breath. It scared me," said Potts.

Traumatized, Potts called 911 and tried to get the pair help. Meanwhile, as she attempted to leave the building to get more assistance she realized she couldn't leave.

"We tried to get out the door. He must have unscrewed the doorknob where we couldn't get out. Nobody in the building could get out. The doorknob came off," said Potts.

Moments later, police were on the scene investigating it all.

One of the young men was deceased at the scene. The second was suffering from very serious gunshot wounds.

"I pray that he survives and I'm sorry that it happened to him," said James Jones, a concerned neighbor.

Neighbors are pretty shaken by the shooting incident. They are looking for answers as to why and how this happened.

"He's a really nice guy. We don't bother nobody and we always keep that front door locked at all times," said Potts.

Potts hopes the victim's words could be a clue as to the identity of the gunman.

"I said, 'Taye, who shot you?' He said 'my guy's friend,'" Potts said.

Potts hopes her actions helped get one of the victims to the hospital quickly. The 48-year-old victim was transported and is being treated for serious injuries.

Police continue to search for a motive and suspect(s).