Police identify 7-year-old boy, victim of homicide; his mother speaks out: "He was a happy child"


MILWAUKEE -- Police identified on Thursday, December 1st, the seven-year-old boy who died after being taken to the hospital from a residence on Milwaukee's south side. He is Trevion Winningham. (Picture to right is several years old, and was taken while the boy was sleeping). The case is being investigated as a homicide. Four people are in custody -- none of them the boy's mother.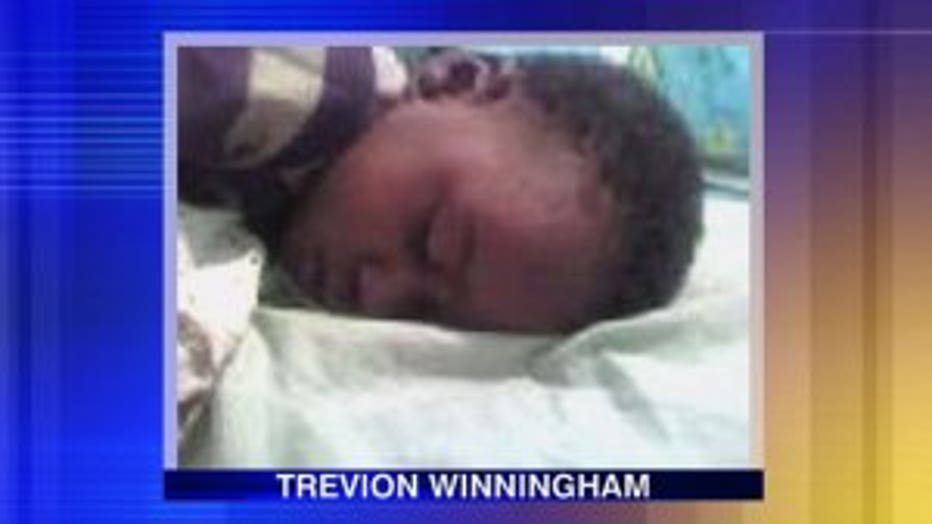 According to officials, Winningham was brought from a residence near 19th and National Avenue to a hospital on Tuesday.

The child was suffering from numerous injuries, and died a few hours later. A source told FOX6 News the child suffered malnutrition and bruising at the hands of two women.

FOX6 News caught up with Trevion's mother by phone Thursday.

"He was just a happy child, always has been," said Candace Winningham.

Trevion's mother did not talk about why the boy was staying with others on S. 19th Street, or his relation to those arrested.

"I don't really know what happened. But the thing is, it didn't have to happen. I don't know the full details right now. Nobody's telling me anything. I don't know right now," Winningham said.

Candace Winningham told FOX6 News she believes her other son, a nine-year-old, also allegedly beaten, is improving -- and is still hospitalized.

"As far as I know, he's doing better. I haven't been up to see him. I'm going to talk to the people at Child Protective Services right now," Winningham said.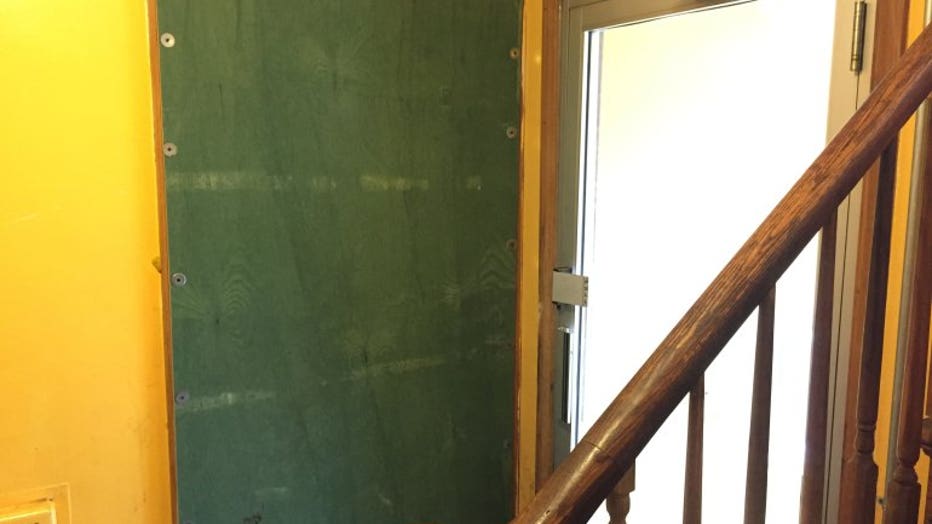 FOX6 News has learned that a 44-year-old woman arrested in this case was convicted of child neglect for the death of a one-year-old child in her home on N. 50th back in 2003. One-year-old Bryan Alston, who was in her care, was beaten to death. The woman, who we are not identifying until she is charged, served an 18-month sentence.

PHOTO GALLERY



Officials are investigating a report that the two women arrested in the death of Trevion Winningham met in prison.

FOX6 News discovered that the 44-year-old woman was sentenced for the previous child neglect in November 2003. The 47-year-old also in custody for Trevion's death was sentenced in December 2003 in a burglary case.

An autopsy was performed on Trevion on Wednesday. But the results of that autopsy are not being released while this investigation is underway.

The case has not yet been referred to the Milwaukee County District Attorney's Office for charges.