Police: Death on Milwaukee's south side now investigated as a homicide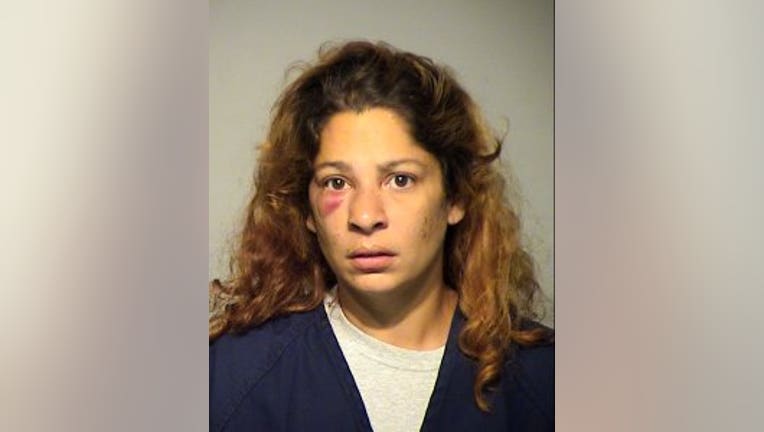 article


MILWAUKEE -- Milwaukee police say the death of a woman that occurred on Wednesday, August 31st is now being investigated as a homicide.

63-year-old Shelby Manriquez died in the hospital on August 31st as a result of injuries she sustained during an alleged assault by her adult daughter, 26-year-old Vicenta Manriquez. The assault occurred on August 14th.

According to police, officers were called out to the area of 16th and Grant around 11:00 p.m. on August 14th for a report of a battery.

When police arrived on scene, they found Shelby Manriquez lying in a pool of blood on the sidewalk. The officers also observed a brass lamp and one sandal on the sidewalk near the victim.

Paramedics transported Manriquez to the hospital -- where she underwent surgery for a fractured skull, a subdural hematoma, brain swelling, and a broken neck.

The complaint indicates Manriquez lapsed into a coma before dying on Wednesday, August 31st.

According to the criminal complaint, a witness told investigators that Vicenta Manriquez was attempting to get money from her mom on August 14th when an argument ensued.

During the argument, the witness stated that she observed Vicenta Manriquez "pick up a lamp from the sidewalk, and strike the victim in the head using a baseball swing. stated that the victim fell to the ground unconscious.  then watched as the defendant walked away, northbound, missing a sandal."

Vicenta Manriquez was taken into custody on August 15th. She is facing one count of first degree reckless homicide.

If convicted, Manriquez could face up to 60 years in prison.