Polar Bear Plunge Lake Michigan dip at Bradford Beach, 'freezing, but I did it'
MILWAUKEE - The weather was great as crowds packed Milwaukee's Bradford Beach Sunday, Jan. 1 for the annual Polar Bear Plunge. 
At noon, brave individuals ran and jumped into Lake Michigan, but just as fast as they ran in, they all ran out of the water.
Rescue crews were also on hand, but it appeared the quick New Year's swim went off without a problem.
"I jumped in the water, and I stood for a couple of seconds, like 20 seconds, 30 seconds, and it felt so good," one man said. "It was freezing, though, but yeah, I did it. Everything I do, I like to center myself, so in this cold weather, it was challenging, but I did it."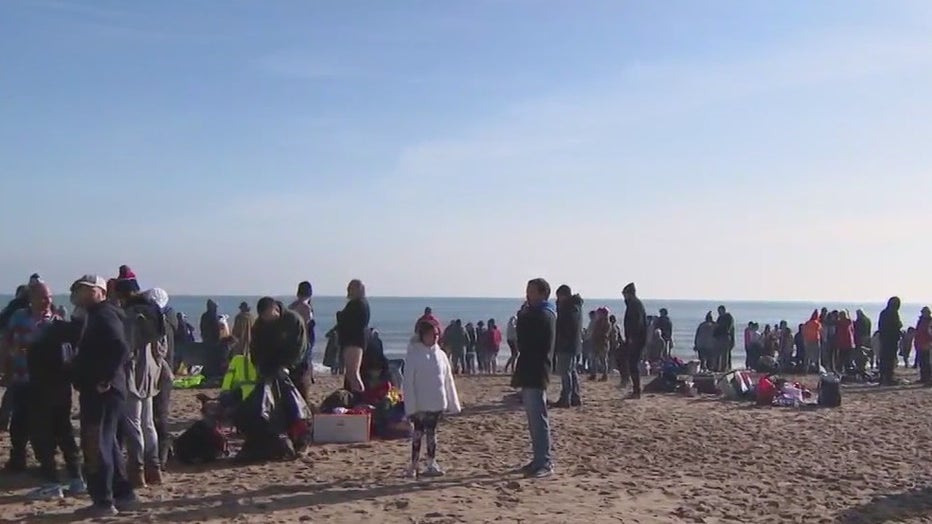 The event was a fundraiser for the American Heart Association.