PILOT IDENTIFIED: Plane takes off from airport in Waukesha, crashes into Atlantic Ocean


CHINCOTEAGUE, Va. (AP) — The Coast Guard has suspended the search for a pilot who lost consciousness and crashed a small airplane into the Atlantic Ocean off the Virginia shore.

Petty Officer Nate Littlejohn says the search was halted Sunday morning, August 31st after a civilian boater recovered a wheel and engine cowling from the single-engine Cirrus.

Littlejohn says the chances of finding anything else were slim.

The plane drifted into restricted airspace over the nation's capital Saturday afternoon, scrambling fighter jets that stayed with it until it crashed about 50 miles southeast of Chincoteague.

The plane had left Waukesha, Wisconsin, and was headed to Manassas, Virginia. The pilot was the only person on board.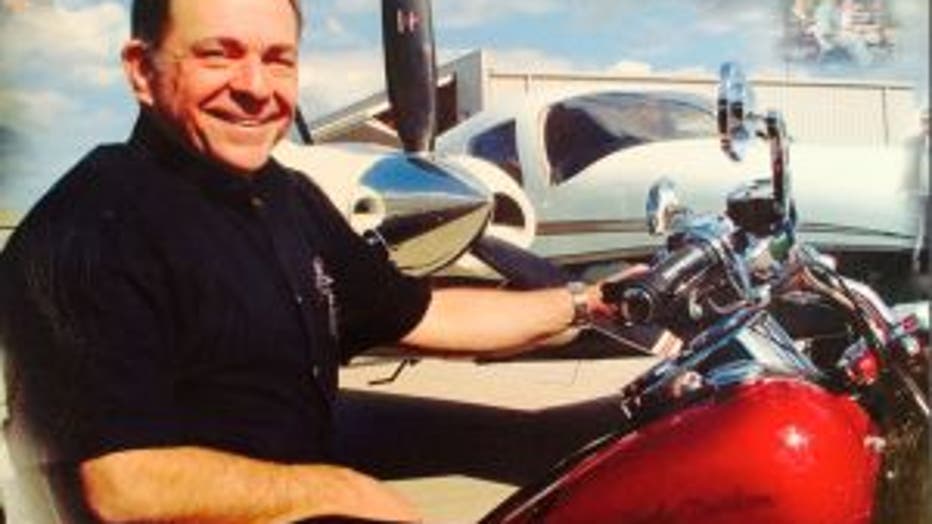 The plane was registered to Ronald Hutchinson of Brookfield.

FOX6 News spoke with Ronald Hutchinson's son, who has confirmed his 67-year-old father was piloting the plane when it crashed.

Patrick Hutchinson tells FOX6 News he has been notified by the Coast Guard that the search has been suspended.

Patrick Hutchinson tells FOX6 News his father, Ronald was Harley-Davidson's Senior Vice President for 35 years -- saying he retired recently.

Harley-Davidson issued the following statement to FOX6 News:

"Ron's contributions to Harley-Davidson were significant during his many years with the company. Our thoughts and prayers are with the Hutchinson family as we mourn his loss."

Ronald Hutchinson's family issued this statement to FOX6 News:

On Saturday, August 30, Ronald Hutchinson, 67, lost consciousness while flying his single-engine Cirrus airplane and crashed into the Atlantic Ocean off the VA shore. He was the only person on board.

Hutchinson, who lived in Brookfield, WI was on his way to Manassas, VA to visit family. 

Hutchinson retired from Harley-Davidson after nearly 35 years with the company in the spring of 2009.  During his time with Harley-Davidson, he rose to the position of Senior VP.  He worked in many different departments within the company, where his passion for the product was only surpassed by his love of developing people.  All who knew him would agree that he truly lived his life with boundless zeal. 

A pilot of nearly 40 years, Hutchinson held numerous ratings for various types of aircraft, and had logged over 4,000 hours.

According to the Coast Guard press release issued Aug. 30, there were no survivors and no wreckage; the search was suspended on the morning of Aug. 31 in accordance with standard operating procedure.

He is survived by his wife of 47 years, Maureen Catherine, his children Cheryl (Hutchinson) Blackstone and her husband Joe, daughter Michelle Hutchinson Schofield and her husband Dave, and son Patrick and wife Stephanie.  He had twelve grandchildren: Meghan, Shannon, Joseph and Logan Blackstone; Rachel, McKenzie and Kyle Schofield; Abigael, Emma, Anna Rose, Catherine and Sean Hutchinson.

The family requests and appreciates that privacy be granted them during this difficult time. 

Monitor FOX6 News and FOX6Now.com for updates on this story.

Related stories: