PICTURES: FedEx plane catches fire at Fort Lauderdale airport
FORT LAUDERDALE, Fla. – A FedEx plane burst into flames Friday on a Fort Lauderdale runway, the same day that an American Airlines flight was evacuated in Chicago after catching fire.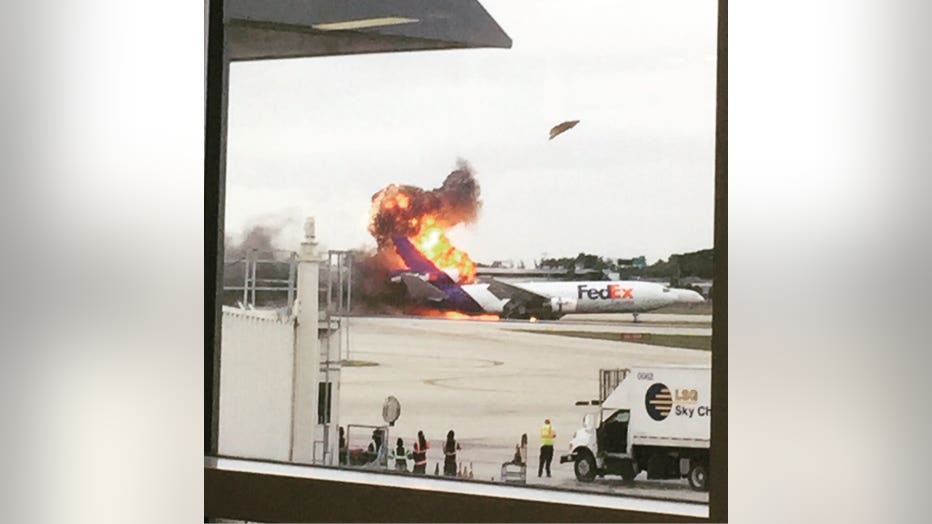 A FedEx plane exploded in flames on a Fort Lauderdale, Florida runway Friday. (Courtesy: Kevan Shokat)


The Federal Aviation Administration said that the landing gear of FedEx Flight 910 collapsed after it touched down, sending the DC-10 skidding along the runway before the aircraft caught fire. The plane was flying from Memphis, Tennessee.




Firefighters sprayed the plane with foam and extinguished the blaze.

The runway was shut down and delays are expected.

It wasn't immediately clear if there were any injuries.