PGA Championship having an impact on Milwaukee; Visitors say "we'll be back!"


MILWAUKEE -- Milwaukee may be an hour away from Whistling Straits in Sheboygan County, but tourism officials say the city is still feeling some very positive effects from the PGA Championship. Fans from all over the country are in town to sleep, eat and play some golf themselves.

The staff in the pro shop at Brown Deer Park Golf Course say they're seeing players from Texas, Georgia and California. FOX6 News also saw a number of fans who will go to Whistling Straits this weekend but on Thursday, August 13th, they were playing some golf themselves.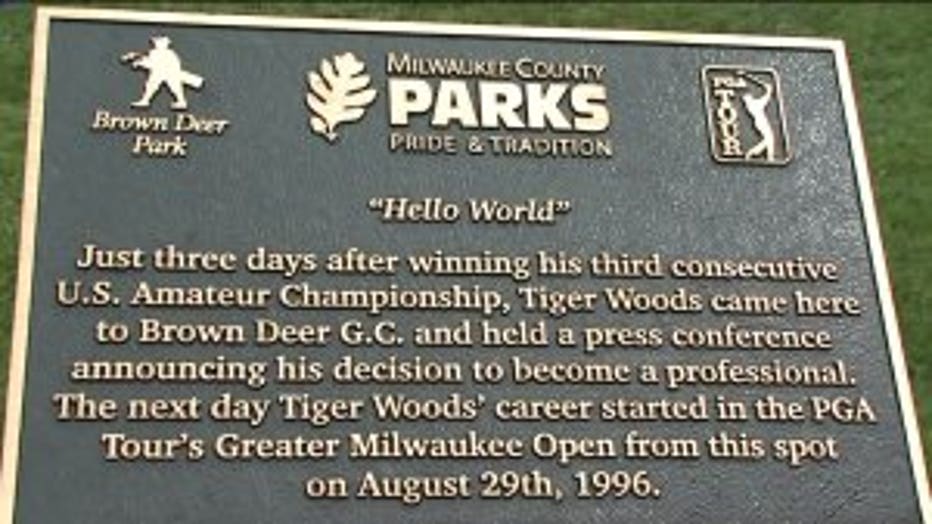 Golf at Brown Deer Park Golf Course


Debbie Bond and Howard Bloom teed off Thursday from the same box where Tiger Woods began his professional career. They're in town from Maryland for the PGA Championship, and while here, they plan on buying some rounds away from the course.

"I've heard from people you have great beer, great bratwursts, so we plan on taking in some really good food," said Bond.

Landing a major golf tournament benefits much of the state, including its largest city. VISIT Milwaukee estimates PGA fans will have an economic impact of about $18 million.

"The USA Triathlon that was just here had an estimated $11 million economic impact. The Northwestern Mutual convention had an estimated $10 million economic impact. So the fact that the PGA Tournament has an estimated $18 million economic impact over 9,000 room nights, is huge for the city," said Kristin Settle with VISIT Milwaukee.

David Choi, in town from Memphis, says he's been to several PGA Championships. He says every time the major tournaments draw thousands of visitors.

"All over the country. All over the country. I've seen Europeans at certain events, so they definitely bring in the people. You guys are lucky," said Choi.

Tourism officials say their goal is to get visitors to return and tap into their spending once more. Having another major event in the state two years from now doesn't hurt.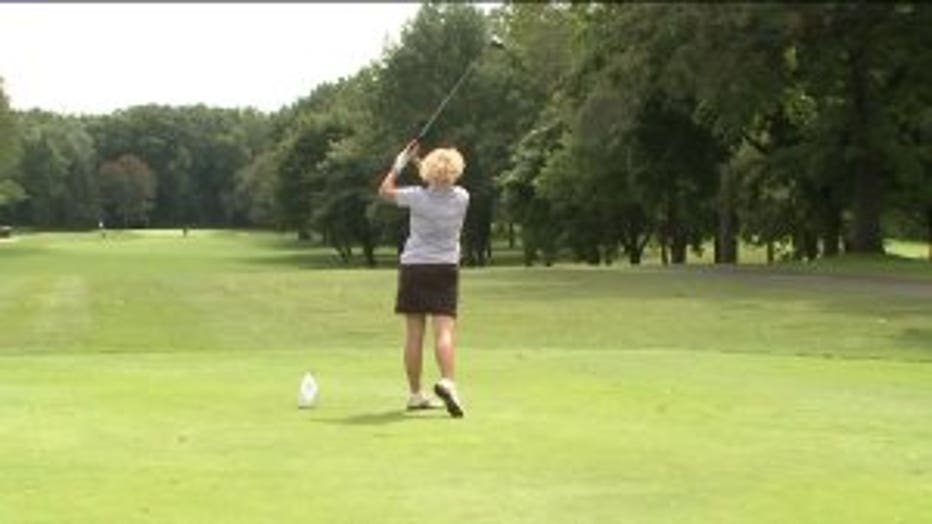 Golf at Brown Deer Park Golf Course


"So far, we like Wisconsin more than we thought. I know in two years, I think Erin Hills, you guys have the U.S. Open so we'll be back," said Bond.

Many of the PGA fans in town for the weekend are familiar with the Brown Deer Park Golf Course. For more than a decade, it hosted the Greater Milwaukee Open.

Some of the golfers out on the links said they'll go up to Whistling Straits on Friday and Saturday, and then play at the Brown Deer course again on Sunday before flying out.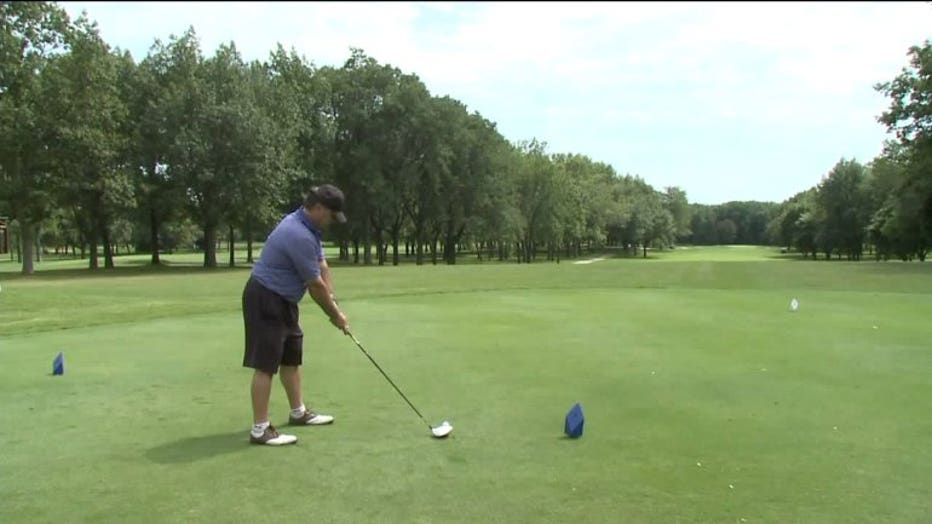 Golf at Brown Deer Park Golf Course


The PGA of America and Kohler Co. have announced a sell-out of daily grounds tickets for Saturday and Sunday Championship-round play at the 2015 PGA Championship, with only limited daily tickets remaining available for Thursday and Friday Championship rounds at Whistling Straits.

"We are thrilled to announce a sell-out of Saturday and Sunday Championship-round tickets for the 2015 PGA Championship here at Whistling Straits," said Jason Mengel, Director of the 2015 PGA Championship. "The excitement we've seen for this Championship has been remarkable at every level – from the state of Wisconsin and regionally throughout the Midwest, to nationally across the U.S. and globally around the world. I would encourage any fans who have yet to purchase tickets to act now and join us for a major week ahead."

All weekly ticket options for the 2015 PGA Championship sold out last year, and earlier this summer, the 2015 PGA Championship broke the all-time PGA Championship record for combined ticket sales and corporate hospitality revenue. The previous record was held by the 2004 PGA Championship, which was also played at Whistling Straits.

All remaining daily tickets to the 2015 PGA Championship can be purchased one of two ways: In-person at the PGA Championship Admissions Sales and Will Call office at the Main Spectator Entrance or online at www.pgachampionship.com. Fans who purchase remaining tickets online must pick them up at the Will Call office on-site (tickets will not be shipped).

Prices for remaining daily tickets are as follows (prices include all taxes and fees):


As a reminder for fans, every ticketed adult may bring up to four juniors (age 17 and under) with them for free each day of the 2015 PGA Championship. Junior tickets may be picked up on-site at the Admission Sales & Will Call Office at the Championship Entrance on the day of admission. For Wanamaker Club access, junior tickets may be upgraded at a cost of $25 (accompanying adult must already have a Wanamaker Club ticket).

To honor the men and women who serve our country in the United States Armed Forces, The PGA of America is also pleased to offer Active Duty, Military Retirees, Active Reserve, National Guard, Department of Defense Civilians and their accompanying spouse complimentary Daily Grounds tickets. Upon arrival, Military personnel should go to the Admissions and Will Call Office to present their Military ID in exchange for Daily Grounds tickets.

The hours for championship week are as follows:

Monday - Wednesday: 7:00 a.m. to 7:30 p.m.
Thursday - Friday: 6:15 a.m. to 7:45 p.m.
Saturday - Sunday: 7:00 a.m. to 7:30 p.m.

Player start times are as follows:

PRACTICE ROUNDS
Monday - Wednesday: 7:00 a.m. to 7:30 p.m.

CHAMPIONSHIP ROUNDS
Thursday - Friday: 6:45 a.m. to 7:15 p.m.
Saturday - Sunday: 7:30 a.m. to 6:00 p.m.

CLICK HERE for driving directions to Whistling Straits

CLICK HERE for the PGA Championship Spectator Guide

CLICK HERE for much more on the PGA Championship -- including the latest news and the television broadcast schedule

CLICK HERE to learn more about Whistling Straits