Pewaukee: Officials respond to single-vehicle crash on Oakton Avenue
PEWAUKEE -- Pewaukee officials responded to a single-vehicle crash that occurred on Oakton Avenue near River Street Friday, August 26th.

Officials say Oakton Avenue in Pewaukee was closed from Clark Street to the Pewaukee River due to this crash.

It is unclear how the crash occurred, but authorities say the car was found upside down and debris littered the roadway before coming to a stop in from of Cornerstone Tax & Accounting LLC.

The building was damaged as a result of the crash.

It is unclear if anyone was injured.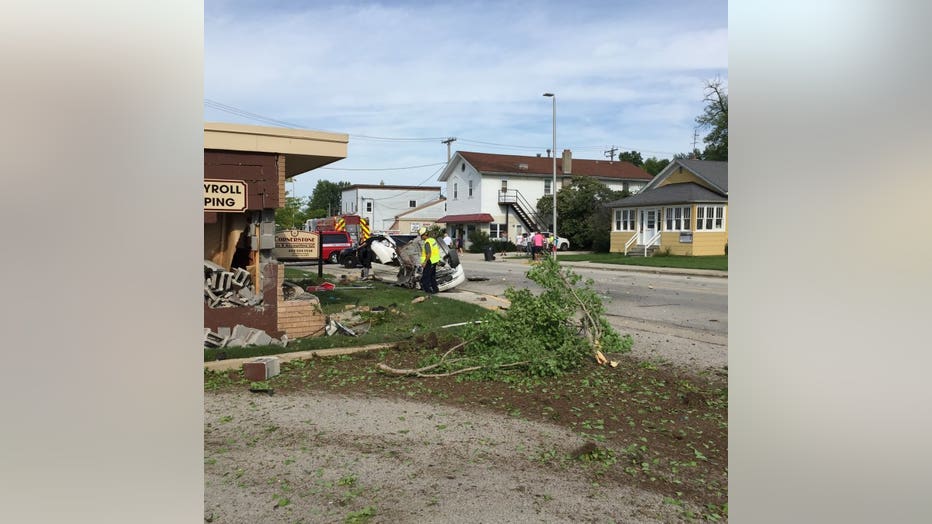 Pewaukee police, firefighters and the Waukesha County Sheriff's Department responded to this crash.

No other details have been released.

Monitor FOX6 News and FOX6Now.com for updates on this developing story.