Pepperoni Pizza CAKE! Have you seen it? Would you try it? Here's how you make it!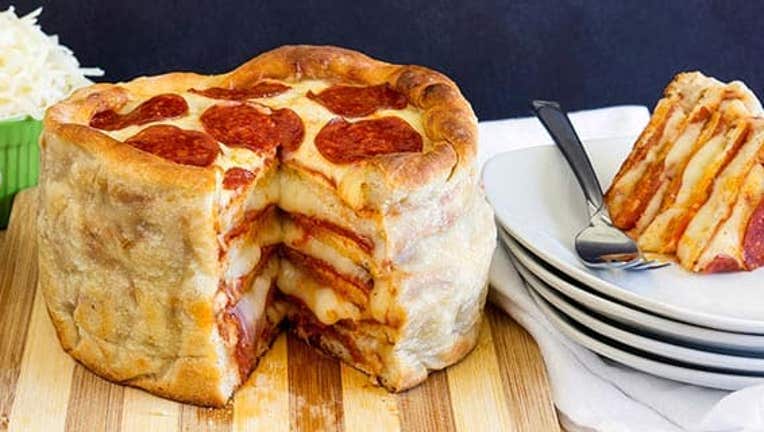 article


This Pepperoni Pizza Cake recipe shared by the So Good Blog is taking the internet by storm.

Want one? Here's how you make it: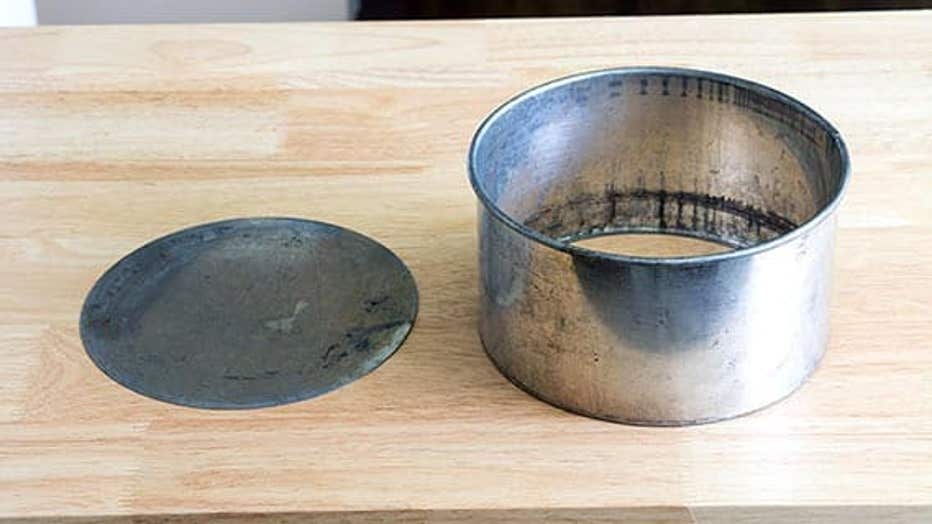 "Preheat oven to 400 degrees. Start by finding a pan that has tall sides, like this cake pan. The bottom does not need to be removable like this one. It could even be a square pan, if you can't find a circular one."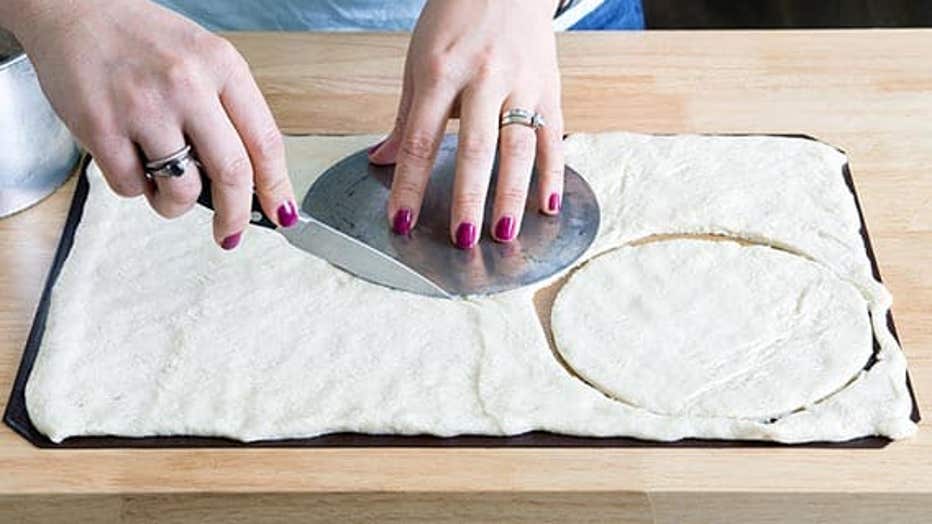 "Start by unrolling your pizza dough and pressing it out into an even layer. Cut out three 6-inch circles (or the size needed to fit the bottom of your pan)."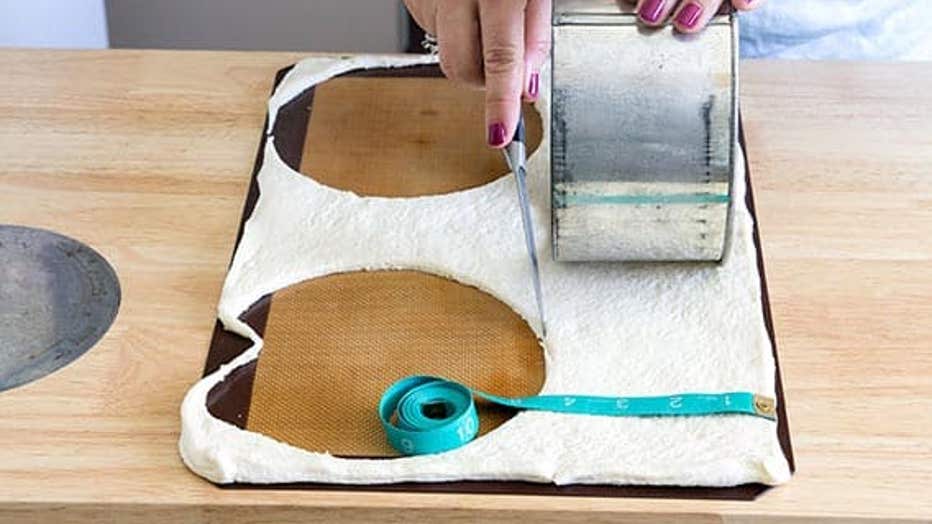 "Bake the circles on a lightly greased baking sheet for just eight minutes, then remove them from the pan and cool. Open up the second pizza dough and cut two 6-inch circles along the long side of the dough, bake for eight minutes and then cool. Cut a long strip on the opposite side of the remaining pizza dough. Make sure the dough is a half inch taller than the height of your pan, and cut it into a long strip."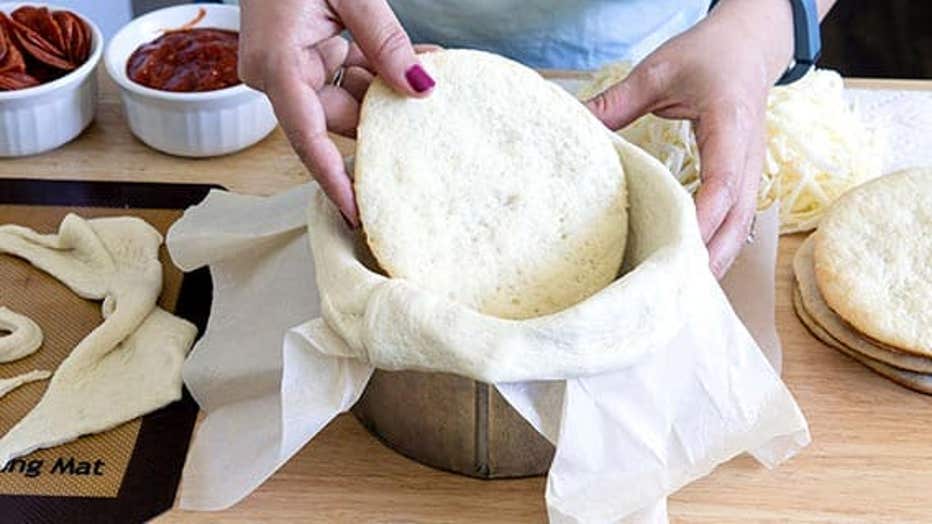 "Line the round pan with parchment paper, so that parchment paper comes up and over the sides of the pan. Carefully drape the pizza dough inside the pan, to line the sides, leaving that extra half inch of the dough hanging over the outside edge. Take one of the cooked and cooled pizza dough circles and place it in the bottom of the pan."




"Now is a great time to let the kids help! Have them spread pizza sauce on the bottom layer, followed by a layer of pepperoni. Place a layer of shredded mozzarella cheese on top, followed by another precooked pizza dough circle."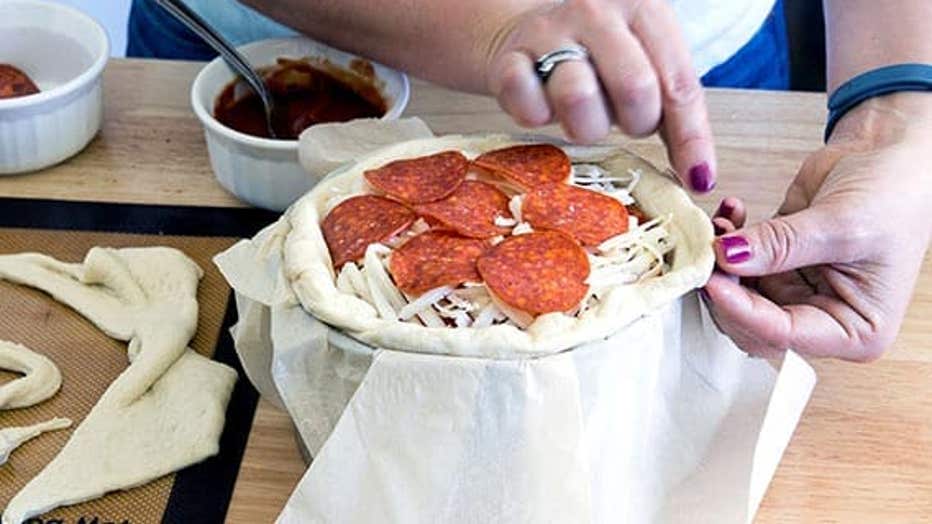 "Repeat the process, until you reach the top layer. Finish the cake by spreading pizza sauce, mozzarella, and then pepperoni. Use the dough that is hanging over the edge of the pan to create a crust, by rolling it over on top of the top layer of pizza."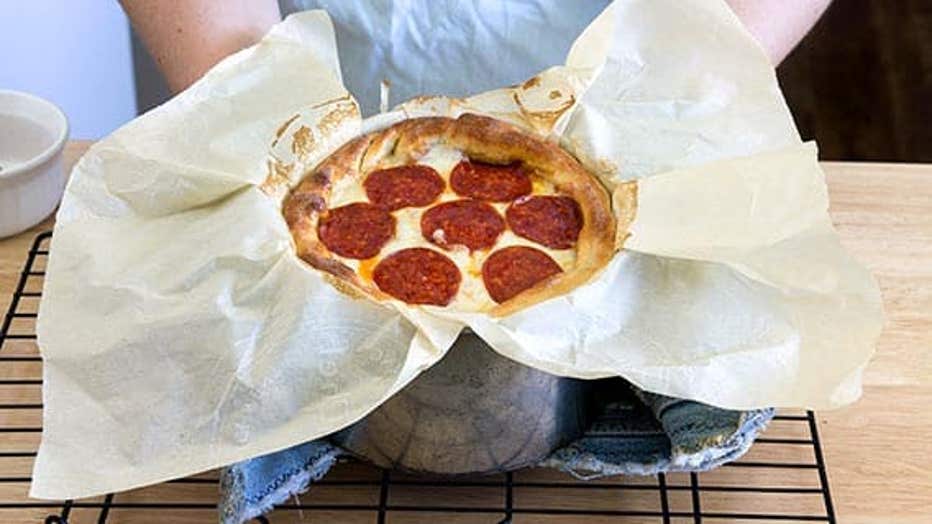 "Bake for 20 to 25 minutes or until the sides of the pizza are fully cooked. If the top of the pizza crust is becoming too dark while baking, use a strip of aluminum foil to cover the crust to prevent it from burning."

"Once it's fully cooked, carefully remove the pizza from the pan by pulling up on the parchment paper. Let the pizza cool for five minutes before using a sharp knife to cut slices, like you would a cake."