"People were screaming:" Airline passengers share stories as they arrive in Milwaukee from Las Vegas


MILWAUKEE -- People who witnessed and experienced the violence in Las Vegas during the deadliest mass shooting in modern U.S. history Sunday night, October 1st are coming home and sharing their stories.

A gunman fired from the 32nd floor of a Vegas hotel into crowds below at the Route 91 Harvest Music Festival. At least 59 were killed and 527 injured, some by gunfire, some during the chaotic escape. Scores remained in critical condition Tuesday, October 3rd.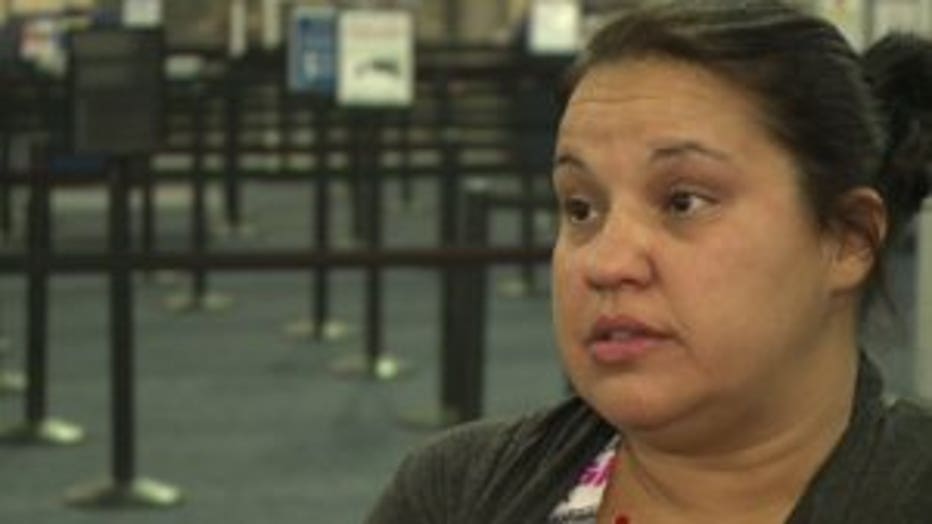 "We didn't know what was going on. There was so much confusion. We didn't know what to believe at the time. People were screaming. People were running," said Evette Arvelo from Milwaukee, who was in Las Vegas at the time.

Stories like this filled the concourse at General Mitchell Airport Tuesday as people arrived in Milwaukee from Vegas.

"It was pretty rough. Pretty scary," said Arvelo

On Monday and Tuesday, people began returning from Las Vegas. Those who experienced the violence Sunday night said they're still processing what happened.

"We did hear the shots. We heard the fires, from whatever he was shooting with. That was real scary of course," said Arvelo.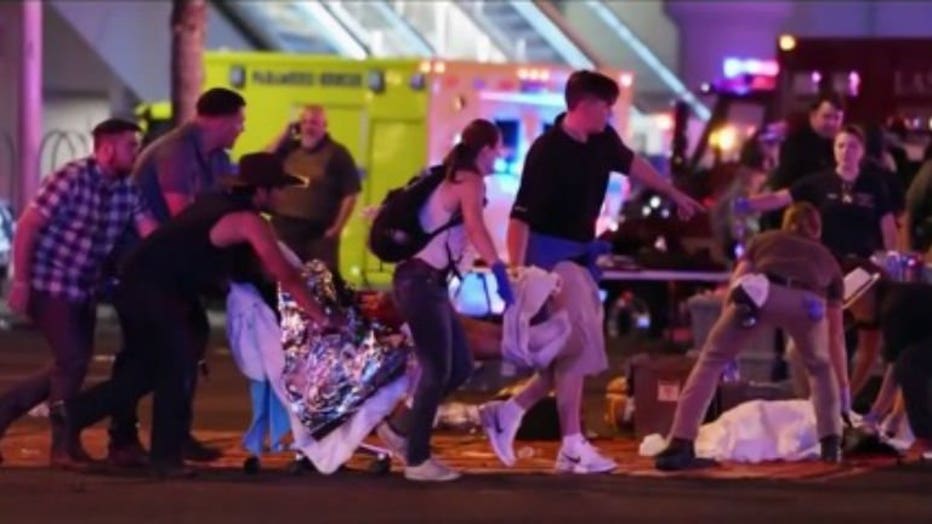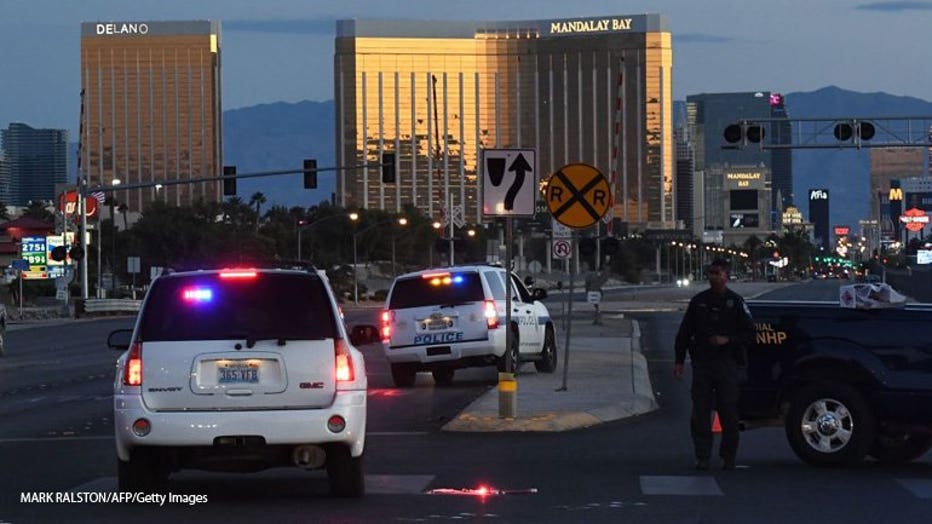 Police form a perimeter around the road leading to the Mandalay Hotel (background) after a gunman killed at least 50 people and wounded more than 400 others when he opened fire on a country music concert in Las Vegas, Nevada on October 2, 2017. The g


"It was terrifying. My husband and I, we just obviously turned on the news right away and watched it all unfold as everybody else did," said Patty Richardson, whose daughter witnessed the aftermath.

There also were warm embraces at the airport from family members who were worried about loved ones.

"...Just thankful that they were OK, but sad with everything else going on," said Arvelo.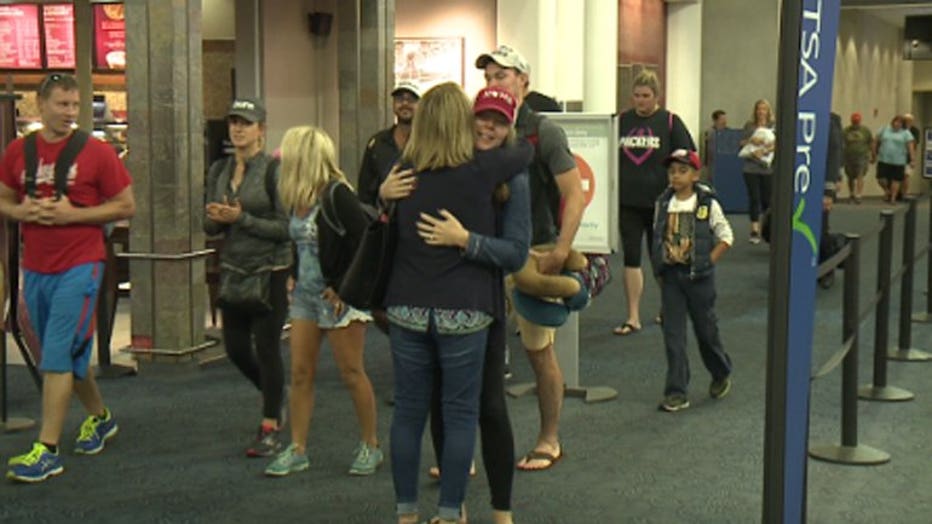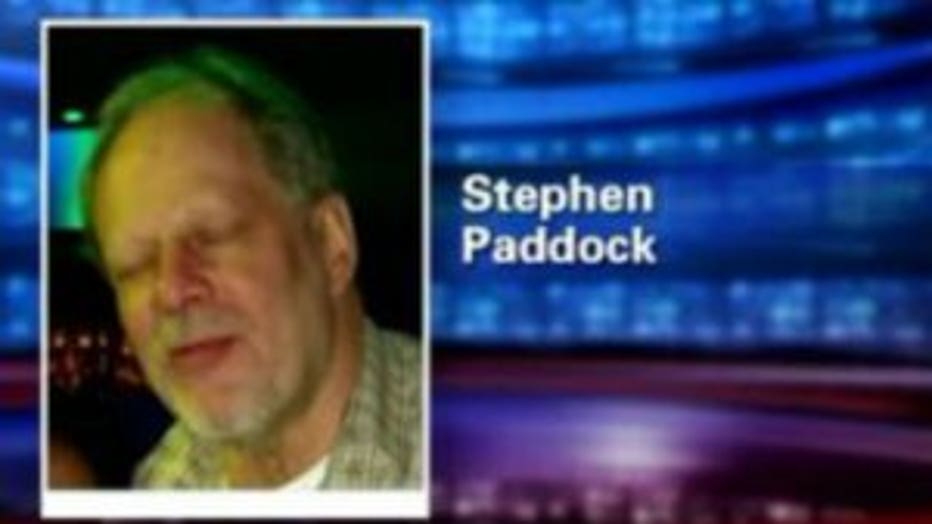 The gunman, 64-year-old high-stakes gambler and retired accountant Stephen Paddock, killed himself as authorities stormed his hotel room at the Mandalay Bay hotel casino.

He had 23 guns — some with scopes — in the room where he had been staying since Thursday. He knocked out two windows to create sniper's perches he used to rain rapid fire down on the crowd of 22,000 people some 500 yards away.

He also had two "bump stocks" that can be used to modify weapons to fire continuously, as if fully automatic, according to two U.S. officials briefed by law enforcement who spoke on condition of anonymity because the investigation is still unfolding.

While Paddock appeared to have no criminal history, his father was a bank robber who was on the FBI's Most Wanted list in the 1960s. Benjamin Paddock was born in Sheboygan.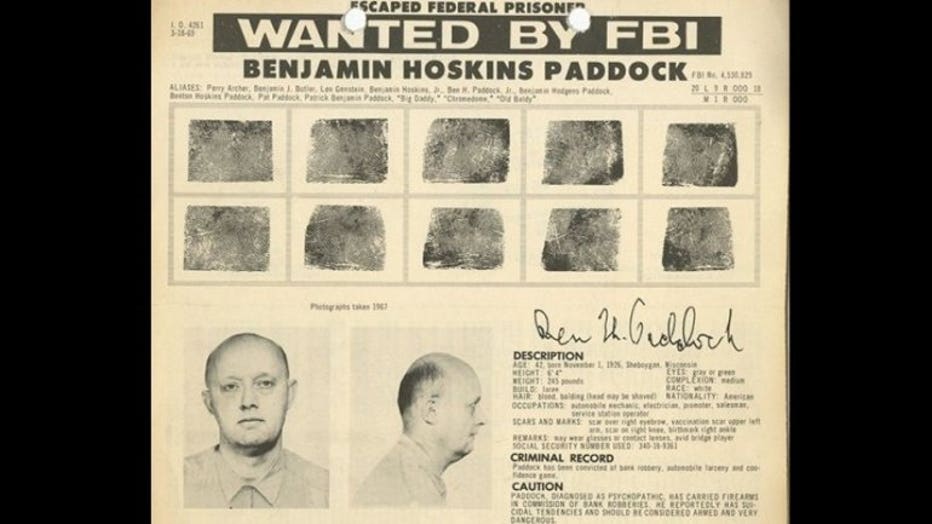 Before Sunday, the deadliest mass shooting in modern U.S. history took place in June 2016, when a gunman who professed support for Muslim extremist groups opened fire at a gay nightclub in Orlando, Florida, killing 49 people.

CLICK HERE for the very latest, and complete coverage of the mass shooting in Vegas.