"People were crying:" Sam's Club stores across the nation close abruptly; sign posted at West Allis location


WEST ALLIS -- Sam's Club officials announced on Twitter Thursday, Jan. 11 they've "decided to close a series of clubs and better align our locations with our strategy."

Walmart confirmed Thursday that it is closing dozens of Sam's Club warehouse stores — a move that a union-backed group estimated could cost thousands of jobs — on the same day the company announced that it was boosting its starting salary for U.S. workers and handing out bonuses.

The world's largest private employer said it was closing 63 of its 660 Sam's Clubs over the next weeks, with some shut already. Ten are being converted into e-commerce distribution centers, according to a company official who spoke on condition of anonymity because he was not authorized to discuss details of the decision publicly.

He said it was too early to say how many people overall would lose their jobs since some will be placed at other Walmart locations or rehired at the e-commerce sites. Making Change at Walmart, a campaign backed by the United Food and Commercial Workers International Union, estimates that 150 to 160 people work at each Sam's Club store, meaning the closures could affect about 10,000 people.

FOX6 News received the below photos from a viewer at the Sam's Club location in West Allis Thursday, near 108th and Greenfield -- where a sign on the door informed customers and employees that the store was closed, and would reopen "tomorrow," Friday, Jan. 12.

PHOTO GALLERY



Meanwhile, an employee who works at the West Allis store told FOX6 News she showed up to work and the store was closed Thursday morning. A manager told employees the company would be making an announcement, and she then received a packet via FedEx at her home, indicating the store would close.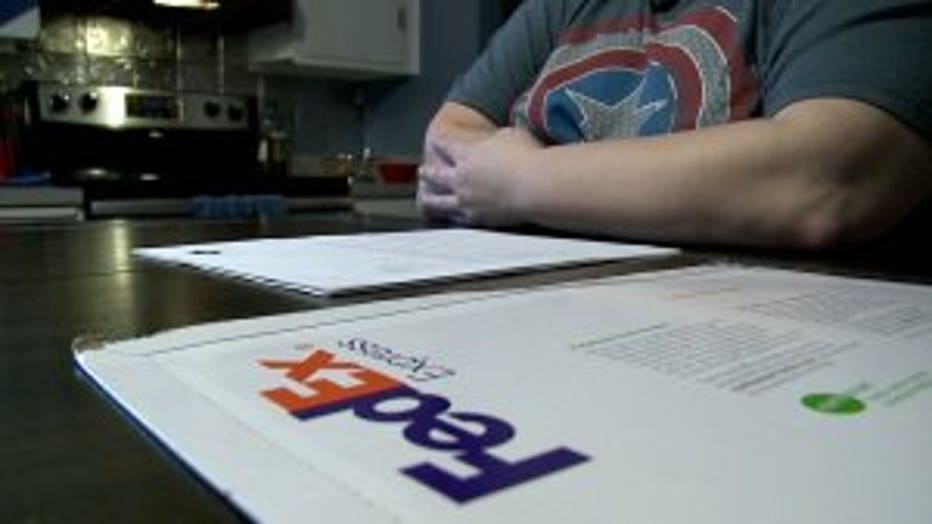 "It was pretty emotional. Most people were crying. I've been there for about four years," an employee, who didn't want to be identified said.

She said when she showed up to work Thursday morning...

"They had a couple big wigs in and they went over all the changes that were being made -- that they were closing our club," she said, indicating they were told the store will close permanently Jan. 26.

On Thursday afternoon, would-be shoppers were turned away.

"I think it was pretty lame and cheesy for them to do it this way because if you didn't come to work this morning, then you just got (notice) in the mail," she said.




According to Business Insider, Sam's Club closures are taking place nationwide, with Business Insider reporting "in some cases, employees were not informed of the closures prior to showing up to work on Thursday."

Below is a running list of stores Business Insider has confirmed to be closing:


FOX6's partners in Madison, WMTV have confirmed the store on Watts Rd. will close permanently effective Jan. 26. That's according to a sign on the doors.

According to an automated message on the Watts Road location's phone line, the store will be closed Thursday, Jan. 11 and will reopen to customers on Friday, Jan. 12 at 10 a.m., WMTV is reporting.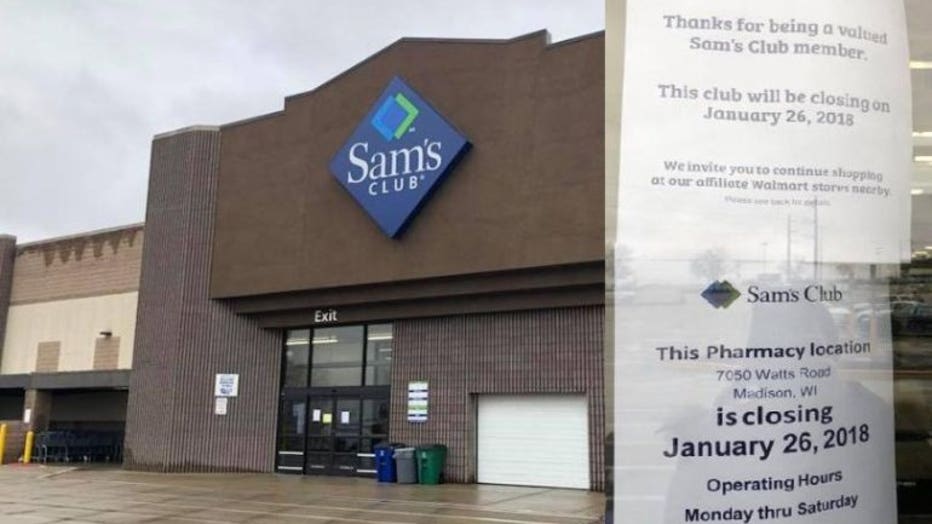 Sam's Club store on Watts Rd. in Madison


Employees with Sam's Club told WMTV they were notified about the closing Thursday morning, and said when the announcement came down, some people cried and many were upset. No one was expecting the store to close, the employees said they felt sales were doing well.

The closures come on the same day that Walmart announced it was raising starting hourly wages to $11, expanding employee benefits, and offering workers bonuses of up to $1,000.