Paul Ryan challenger unsure on GOP tax cut plan: "I've been really busy campaigning"


MILWAUKEE -- One of U.S. Rep. Paul Ryan's Democratic challengers says he's been too busy campaigning to know much about Ryan's plans to cut taxes.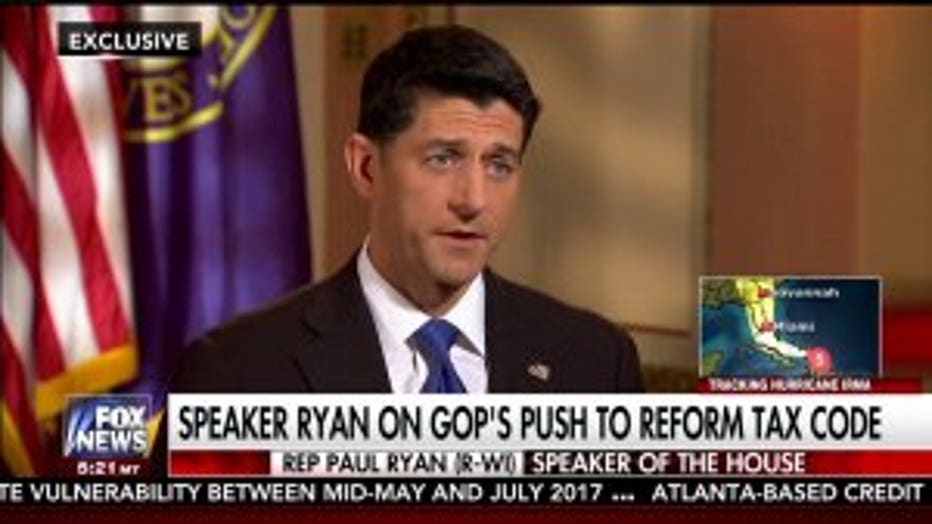 Randy Bryce, a union ironworker from Caledonia who gained national attention for a campaign video in which he offered to trade places with Ryan, was unsure about his views of certain elements of a tax cut proposal backed by the speaker.

Ryan has been appearing on cable news, at forums, and at employee question-and-answer sessions in Wisconsin to sell the tax changes, while trying to convince skeptics that he and President Donald Trump are on the same page.

Republicans have not unveiled a bill, though many elements of the plan are known. Ryan has said he agrees with President Trump's desire to cut the current seven income tax brackets to three -- 10 percent, 25 percent and 35 percent -- while doubling the size of the standard deduction and eliminating some itemized deductions.

When approached this week, Bryce appeared to know little about the specifics.

"I would have to look to see how those brackets are made up. To be honest, I've been really busy campaigning," Bryce told FOX6 News. "I'm in favor of making taxes easier to fill out, but I'm also in favor of having people that have been getting away for too long and benefiting to pay their fair share."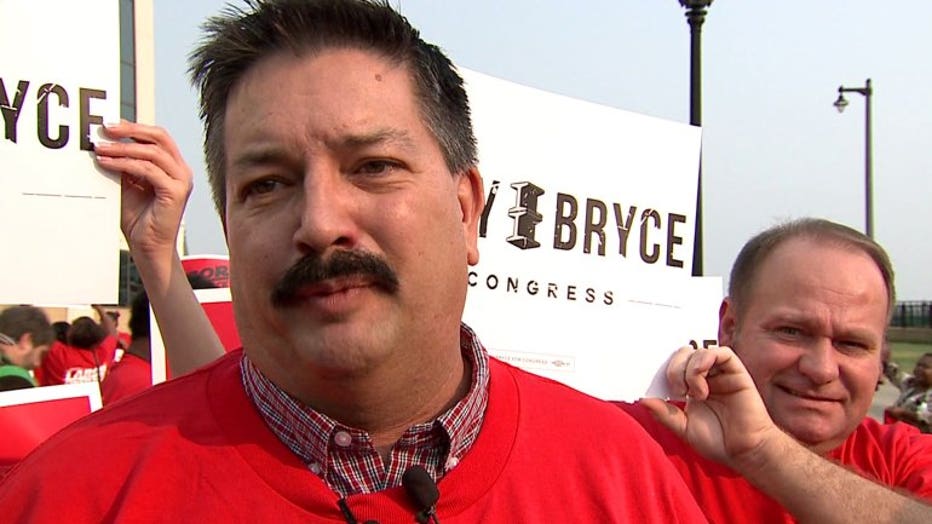 Asked to clarify Bryce's position on eliminating tax brackets and changing the deductions, Bryce campaign manager David Keith provided the following statement from the candidate: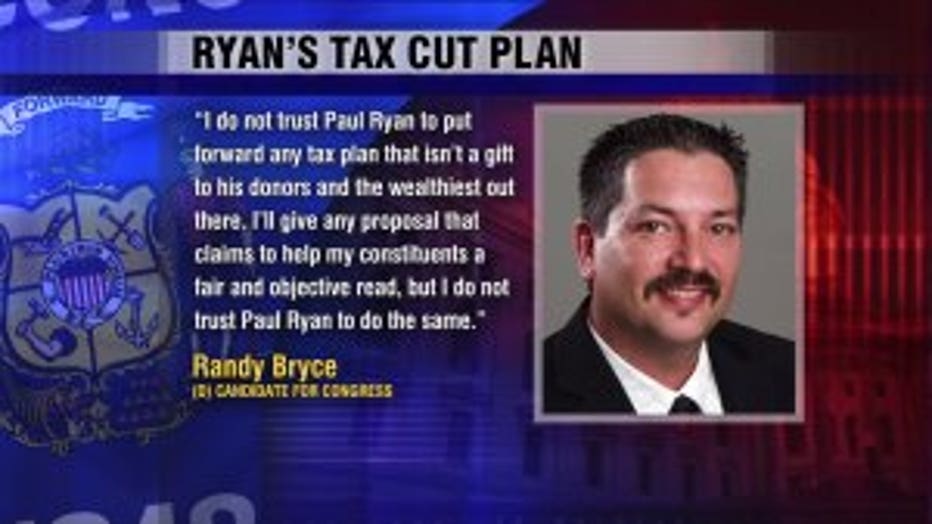 "I do not trust Paul Ryan to put forward any tax cut plan that isn't a gift to his donors and the wealthiest out there," Bryce said in the emailed statement. "I'll give any proposal that claims to help my constituents a fair and objective read, but I do not trust Paul Ryan to do the same."

National Republicans criticized Bryce's initial answer.

"Apparently Randy Bryce's grueling campaign schedule has prevented him from learning about basic issues, but not from tweeting more than 150 times in the past week alone," said Chris Martin, a spokesman for the National Republican Congressional Committee.

Ryan has said he wants to make the tax code changes by year's end, though questions remain whether there's enough support among the Republican majorities in Congress.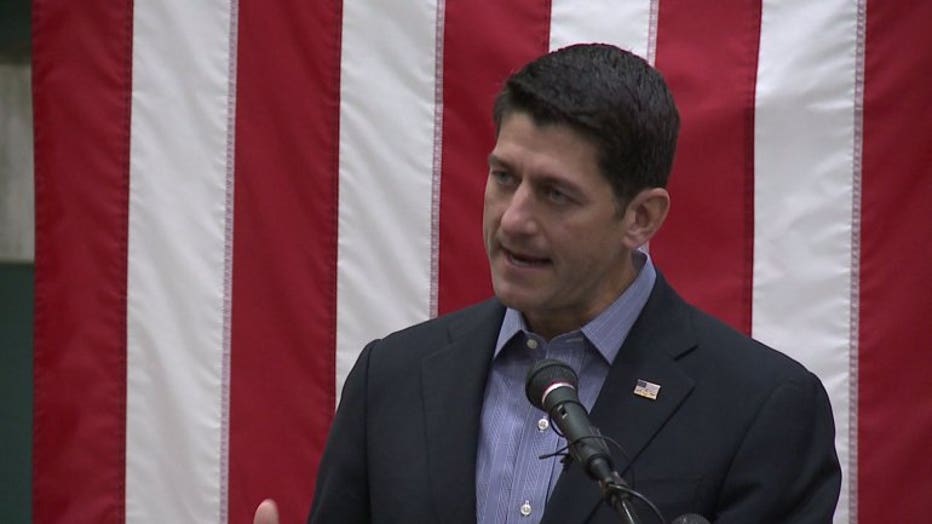 The GOP has failed to pass other top priorities this year -- most notably a replacement for the Affordable Care Act.

Asked on FOX News this week if he'd consider stepping down as speaker if he can't get the tax cuts passed this year, Ryan said "I'm not going to get into any of that stuff. I'm just focused on our agenda."