Paul Nehlen, challenger to Speaker Paul Ryan, tells columnist to 'eat a bullet'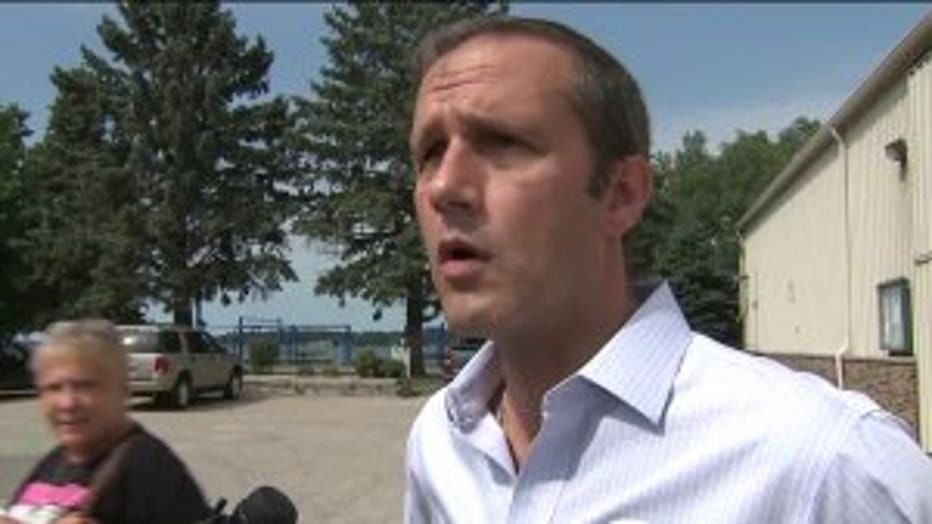 MADISON — House Speaker Paul Ryan's Republican primary challenger had a busy Wednesday night on Twitter. Paul Nehlen told a columnist for the New York Post in a Twitter message to "Eat a bullet."

Nehlen lost an election to Speaker Ryan by 68 points last year. On Wednesday night, he found himself in an online battle with multiple people until close to midnight. Nehlen traded barbs while explaining his position on a gun bill passed by the U.S. House this week.

"This guy who is so ugly he can't even put his own picture on there - yep, he's cartman," a Nehlen Twitter video said.

Columnist John Podhoretz tweeted at Nehlen, "Maybe you should eat something. Your brain needs nourishment. It's the size of a pea."

The Nehlen tweet came after a back and forth with Post columnist John Podhoretz that stemmed from a tweet Nehlen sent about a bill passed by the House that would make it easier for gun owners to legally carry concealed weapons across state lines.

Nehlen tweeted in response: "Do us all a favor, Podhoretz. Eat a bullet."




By Thursday morning, the story had gone viral. Nehlen then tweeted a photo of a pastry called the "Boston Bullet," which is made in the Netherlands.




When Nehlen was asked if he regretted telling Podhoretz to "eat a bullet," Nehlen told FOX6 News to "see my follow-up tweet about the Dutch treat." Nehlen did not answer when asked if he expected people to believe that he was referring to a Dutch treat in his original message.

On Twitter, Nehlen also told Podhoretz to "self-deport you steaming dung heap."

Podhoretz, who is Jewish, responded, "So you're anti-Semite too! Mazel Tov, big guy."

The back-and-forth raised eyebrows across Wisconsin politics.

Assembly Majority Leader Jim Steineke tweeted Nehlen a link to a mental health website and said, "You may find this useful."

The primary election between Nehlen and Ryan is next August.