Pattern of conduct? Wisconsin LuLaRoe consultants speak out about "pyramid scheme" lawsuits


MILWAUKEE -- Is it a business that empowers women or a pyramid scheme? LuLaRoe is a multi-billion dollar company facing accusations that the women who sell its colorful clothing directly to consumers are doomed to fail.

Sarah Rieger of Milwaukee began selling clothes as a LuLaRoe independent retailer in January. Fast forward 10 months, and she's resigned from the company and is selling all her merchandise at deep discounts.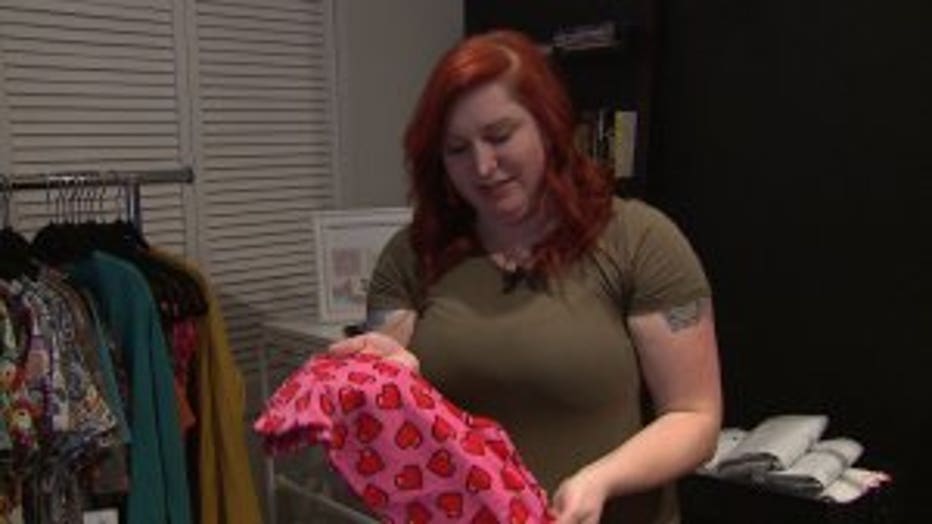 Sarah Rieger sorts through remaining merchandise from her time as a LuLaRoe consultant.


"Some of the stuff I really don't think will sell, I just post out there and I'm like, '$10 dollars -- just buy it,'" Rieger said.

Brianne Bennett also quit selling for LuLaRoe.

"I would have holes in my leggings. I would have stains on my shirts. Or, I wouldn't even get everything that I paid for," Bennett recalled.

The Menomonee Falls woman now keeps all her unsold items in the garage.

"So, I have about $8,000 worth of inventory," Bennett said.

LuLaRoe relies on a network of independent sellers who sell its brightly-patterned clothing online or at home parties.

"I've done everything I can to get rid of it, but it's just not going," Bennett said.

LuLaRoe retailers buy in with a minimum purchase. In Rieger's case, it was $5,000. In addition, sellers can make extra money by recruiting other sellers to join their team.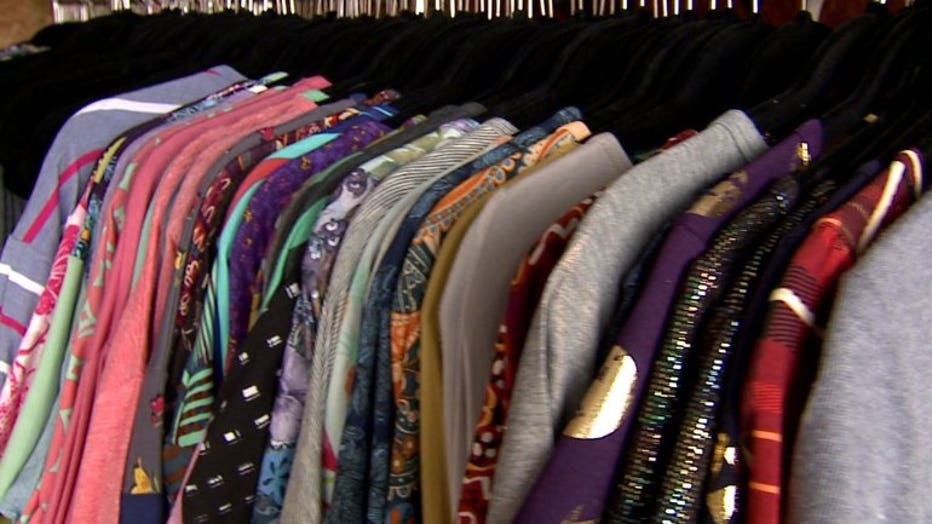 Two class action lawsuits filed in October accuse the company of being a "pyramid scheme."

One lawsuit alleges "the vast majority of participants are doomed to lose most or all of their money." It says, "LLR specifically designed its system to incentivize fashion consultants to purchase product they do not need." The lawsuit goes on to state that retailers "have no control over the patterns they receive…and many of the clothes' bolder and/or brighter patterns are unsellable."

LuLaRoe sent FOX6's Contact 6 the following statement:

"LuLaRoe has grown exponentially over the last four years. Our success has made us the target of orchestrated competitive attacks and predatory litigation. We take all litigation – regardless of its lack of merit – seriously. The allegations are baseless, factually inaccurate and misinformed.  We will vigorously defend against them and are confident we will prevail.

LuLaRoe's focus is to support the more than 80,000 Independent Fashion Retailers who make retail sales to consumers. Our Leadership Bonus Plan only includes incentives that reward retail sales to consumers.  As a result of our business model, Independent Fashion Retailers have sold more than $2 billion of LuLaRoe apparel directly to consumers from January to October 2017, far more than double the same period in 2016.  These sales have put hundreds of millions of dollars in the pockets of Independent Fashion Retailers across America who are building their own small businesses."

LuLaRoe introduced Contact 6 to consultant Amber Gallun.

"Prints that I get in my box and I think, 'Oh, that's so ugly,' someone else will come to a party and say, 'Oh my gosh, this is so cute.' And, you know, they put it on and it looks amazing on them," Gallun said.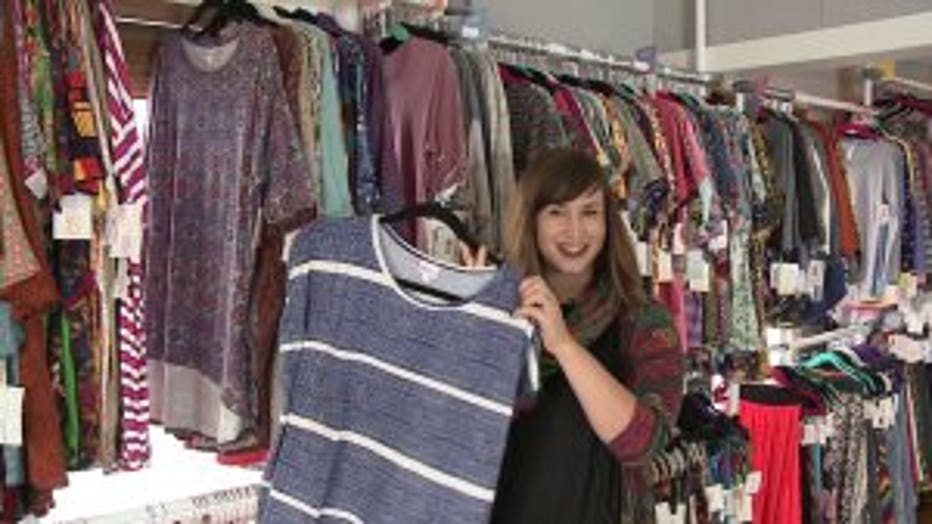 Amber Gallun is a LuLaRoe consultant. She and her husband sell LLR full-time to support their family.


Gallun and her husband work full-time for LuLaRoe and make enough money to support five kids.

"Everyone has the freedom to decide for themselves how they want to structure their business, how many pieces they want to carry. I, personally, have never felt any pressure to carry more pieces than I already have. Every piece I have in here is because of my personal choices," Gallun said.

Gallun says she's willing to put in the time and effort to it takes to make sales.

"LuLaRoe is here to stay and is blessing a lot of lives," Gallun said.

But, some who have decided to leave the company say that's another uphill battle.

LuLaRoe has changed its buyback policy for wholesale merchandise from 100 percent to 90 percent.

"When you spend that much money on your inventory, you want to get all of it back," Bennett said.

Rieger and Bennett submitted their resignations months ago. Bennett says it took two months and many phone calls to get her finally cancellation form. Rieger is still waiting.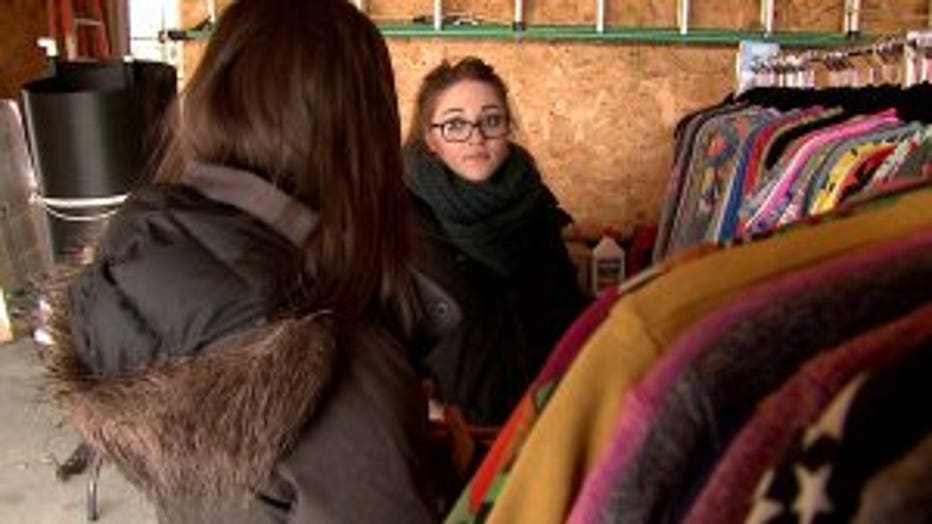 Brianne Bennett tells Contact 6's Jenna Sachs about her experience as a LuLaRoe consultant. Bennett is no longer with the company.


"Do they really have your back? Probably not," Rieger said.

In a letter posted online, LuLaRoe says the 100 percent buyback policy was in place from April to September and it was just temporary. LuLaRoe never intended for it to be permanent.

The buyback issue is another focal point of the class action lawsuits.

Another Wisconsin LuLaRoe retailer, who asked to remain anonymous, sent Contact 6 the following statement about her experience with LuLaRoe:

"I have been selling LLR with my daughter since January 2016.  At no time was I made to feel pressure to purchase inventory that I wasn't selling.  I do not believe this is a pyramid scheme, for the main reason that you do not have to add to your "team" in order to make money…The clothes are really some of the most comfortable I have owned and I love the selection of prints and solid colors we receive.  Yes, there have been issues with quality of leggings at times.  But, LLR has always addressed that and I have never had a problem being refunded for those.  I have had issues with clothes from some of the major retailers but have never felt a class action suit would need to be taken against them.  My only issue I have is with some of the consultants, who in my opinion, have caused some of the backlash the company has received.  Customer service is key in a retail business and no one ever told me it would be easy.  To make your company succeed you need to work hard.  Too many thought it would be easy money and they could sit back and sell.  Some consultants made it difficult for customers to return defective inventory because they didn't want to deal with returns, and unfortunately LLR had to deal with that backlash and put the process in place where customers had an easy way to do that.  I believe they have done everything they can to keep the customer happy…"

Currently, LuLaRoe has 49 independent retailers in Wisconsin -- several of them in and around southeastern Wisconsin.

The Department of Agriculture, Trade and Consumer Protection has received two complaints about LuLaRoe. The Wisconsin Better Business Bureau has received eight complaints. Nationwide, the BBB has received nearly 300 complaints and LuLaRoe has an 'F' rating. The complaints are from both consultants and consumers. The rating system for the BBB involves several factors including complaint history, how a business responds to complaints and time in business among other things.