"Passionately in love," Pleasant Prairie farm owners, charged with animal abuse, never make it to sentencing.


PLEASANT PRAIRIE (WITI) -- In 2009, a young film student was given an assignment in his documentary class: Find an interesting subject and document their story. Justin Jackola of Zion, Illinois could not have known choosing the  "interesting couple" up the street from his parent's home would lead to such a plot line. He also didn't know he wouldn't learn his story's end until years later. Jackola is sharing his documentary on the Pleasant Prairie couple that owned Hidden Stables.

David White and Paula Moctezuma were found guilty of starving dozens of animals to death. They never made it to court on the day they were supposed to hear the jury's verdict.

White and Moctezuma were not complete strangers to Jackola.  He rode horses on a couple of occasions at the farm as a kid.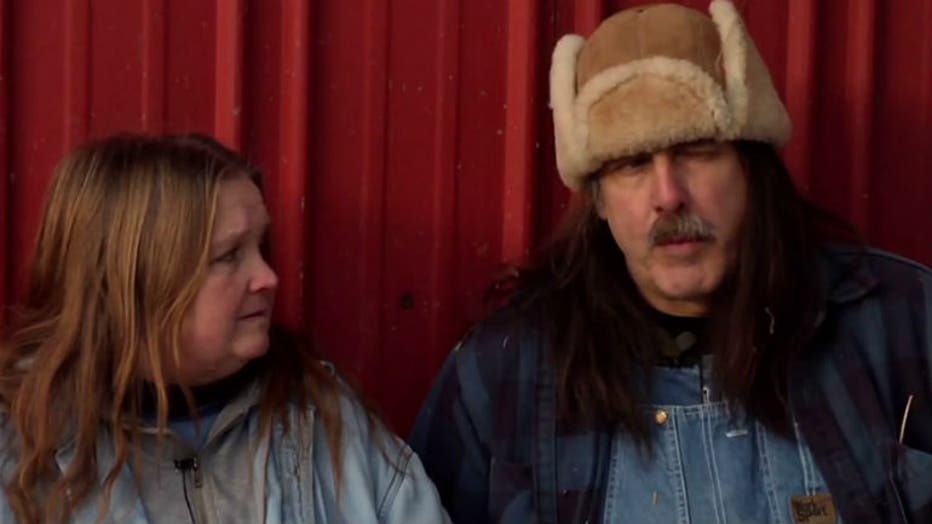 Paula Moctezuma and David White


"Like anybody who has never been on camera before, they were both a little hesitant about it. They were like 'uh, I don`t know.' Then they were like 'sure, if the story is about the farm and what we do.' They both warmed up to the camera semi quickly, so they were fine with being on camera," said Jackola.

Jackola moved forward with his class project.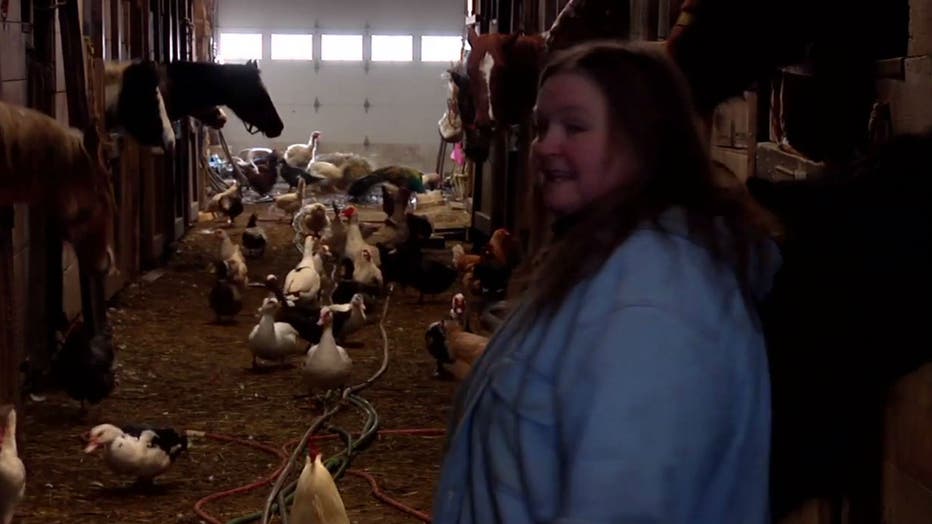 "Paula was more of the free-spirited, smile plastered on her face. She was kind of the face of the farm in my opinion," says Jackola.

"I`m an old hippie from the 60s.  I believe in being self-sufficient and do for yourself.  That`s why I have a farm.  I am able to have things I need in my farm, be self-sufficient," Moctezuma says in Jackola's documentary.

White's friends knew him as Spock. Jackola describes him as much more serious.

"A very, very deep guy.  Talked about very philosophical things," says Jackola.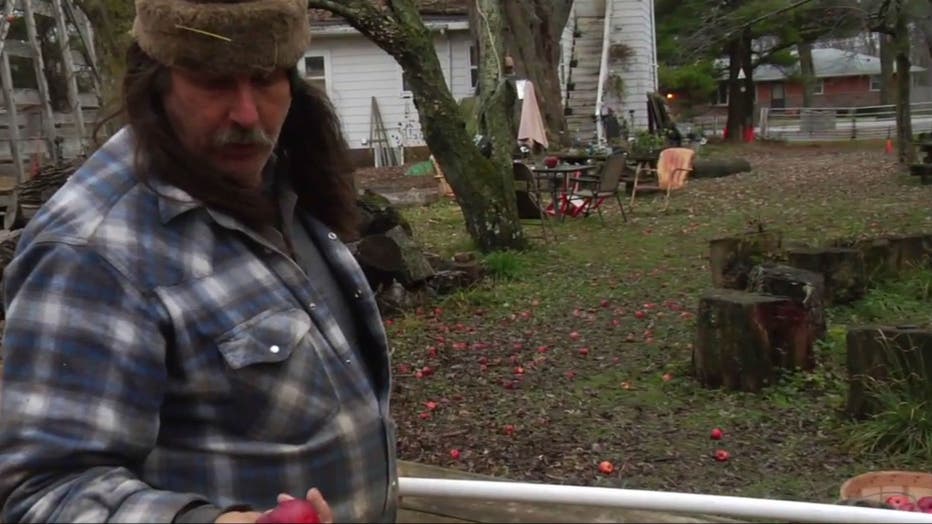 "On one level life to seems to be like a game, where you want to interact within life, to try and get as much value points out of each activity as possible.  But now I`m in my 50s and I`m thinking 'what is the legacy I want to leave?' And that puts me at 'is there something I can do with this farm?  Can I contribute to support these animals?'" White says in the film.

Jackola could not have known what would soon come.  In May of 2013, authorities swarmed the farm and found 55 dead horses, a dozen dead goats and two dead cows.  Dozens of other animals that were still alive were confiscated.

"They simply didn`t have enough help.  They had too many animals to take care of.  And so then 2013 rolls around, and I hear through the community, or family friend, I don`t remember, they were being charged of animal abuse. My first thought wasn`t these animal abusive monsters.  My first thought was 'oh man! What they talked about a couple years ago, of not being able to take care of the farm,  it`s taking place right now,'" said Jackola.

In February of 2014, a dozen more counts of animal abuse were filed against the couple.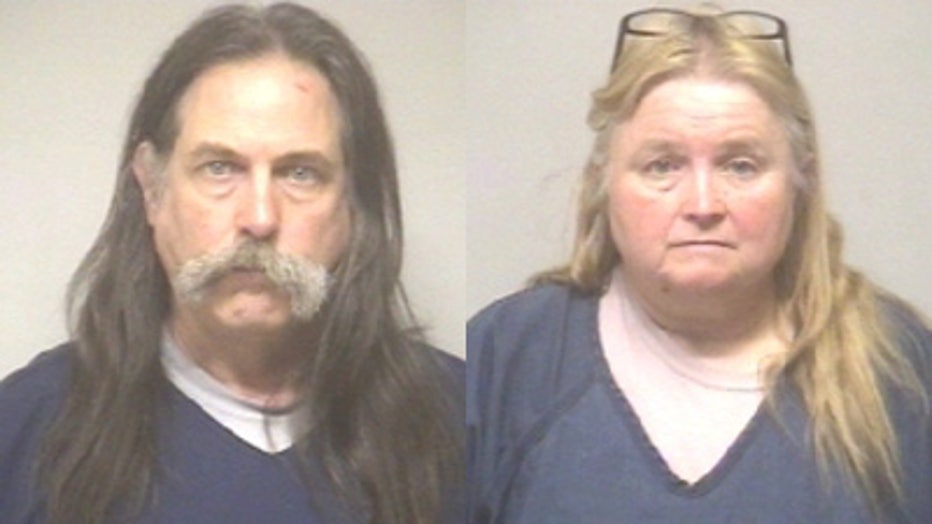 David White, Paula Moctezuma


White told reporters: "We have faith in the system.  I `m sure when the information comes out we`ll be vindicated."

Jackola says what stood out to him while filming the couple was how madly in love they were.

"The story of their relationship is really, really interesting.  They were passionately in love with each other," says Jackola.

"If love means I could not see an existence without her, than yeah.  Yeah.  You have to recognize my nickname is Spock.  The definition of that guy back in the 70s and early 80s is a guy with no emotional demonstration.  So it is hard for me to comment on emotional involvement," says White in the documentary.

"I enjoy him a lot.  I enjoy being with Spock. I enjoy every minute of it.  I like doing stuff with him. I like being with him. I like going with him.  He is my hero.  He`s my hero.  If I need anything, anything happens, he`s there.  He's my hero.  My knight in shining armor.  He jumps up on that motorcycle and he`s my knight in shining armor," Moctezuma told Jackola during filming.

On the morning of March 19th, 2015 Paula and David were due in a Kenosha County courtroom to hear the jury's verdict. They never showed.

"I believe it was through social media that I had found out.  I mean, everyone in our community was posting it online that there was a fire.  A billion thoughts go through your head of what could have happened.  And then I read the next line, which said two bodies found dead," says Jackola.

Officials would soon determine David White shot Moctezuma, a dog and then himself.




"It was actually really interesting because it affected me a little bit more than I thought it was going to.  When I found out they didn`t show up to trial and again, I wasn`t  best friends with them, but to imagine what had to be going on in their mind, for them to take their own lives was a crazy thought. There is no doubt in my mind, for a number of reasons this was a choice of theirs -- both together," says Jackola.

The jury found White and Moctezuma guilty on all counts.

"I don`t look at anybody with a mental illness or a mental condition and say 'those are bad people.'  I look at those people and say 'man, I wish it didn`t happen the way that it did.' In the public eye, a lot of people have labeled them as bad people.  I don`t think they were bad people.  I think everyone has their secrets. I think if everyone knew what everyone did behind closed doors we`d have a pretty crazy world.  And what happened  to their lives, which wasn`t a positive thing, became public and they were judged for that," Jackola said.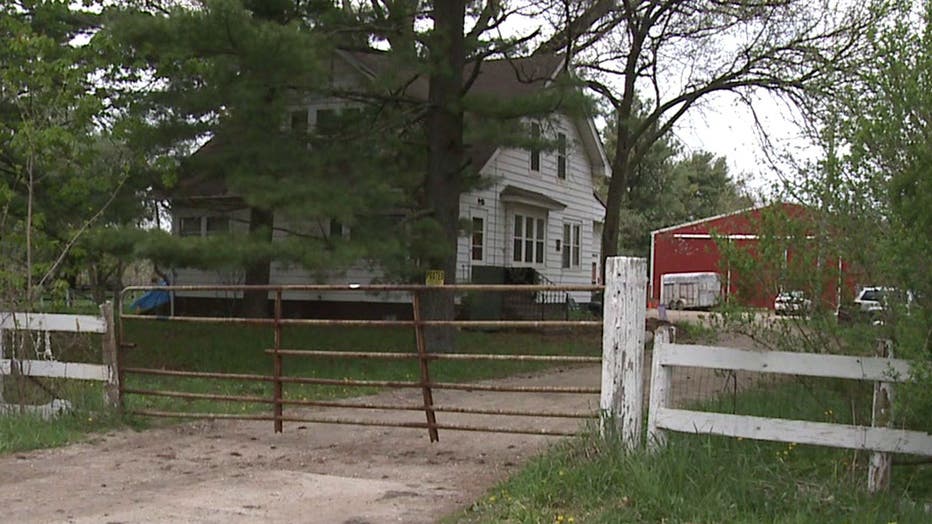 The animals on the farm that survived have since been adopted out to other families.  The farm remains vacant.   It is a story with a tragic ending, but thanks to an ambitious film student, a documentary is helping all of us to learn a little bit more about David White and Paula Moctezuma.