"Parents should use caution:" Hidden dangers of Halloween costumes


NORTHBROOK, Ill. — Halloween is drawing near and chances are your kids already have their costumes or at least have a short list. Halloween costumes do have some hidden dangers, but there are things you can look out for to avoid a trip to the emergency room.

Hopefully, the only mist you see in the air his Halloween comes from a fog machine. You don't want to see smoke rising with a wafting chemical like FOX6's Contact 6 saw at Underwriters Laboratories (UL).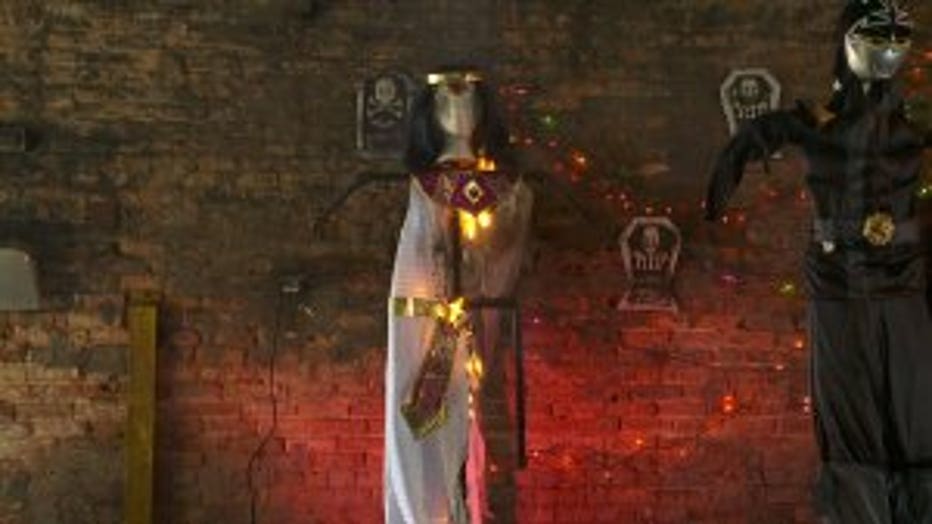 "What we're looking for here is actually the speed with which a costume might burn," explained UL Consumer Safety Director, John Drengenberg.

UL invited Contact 6 to witness a spooky experiment.

"You can tell some of them will burn faster. The flame will go up much more quickly than in other costumes," Drengenberg said.

The lab is burning a number a Halloween costumes that are all made of synthetic fires to show the dangers of a long skirt or a furry paw when it comes in contact with a Jack-O-Lantern or driveway lit with candles.

"Parents should use caution. It's a time when kids are very excited but we want to try to keep those kids and those costumes away from candles," said Drengenberg.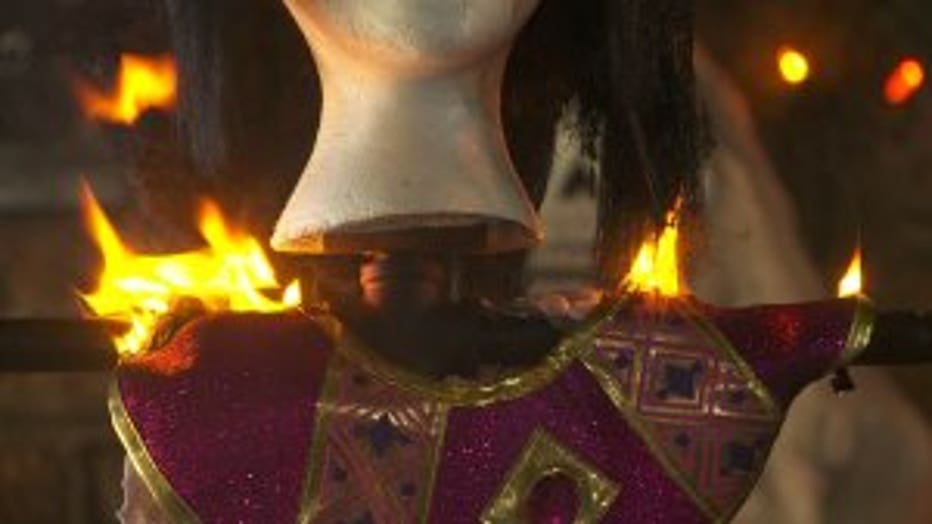 The first costume tested is an Egyptian Princess. Once lit, the flames spread quickly up the flimsy skirt.

Contact 6 kept a timer running and found out that within two minutes the entire dress is on fire.

Soon, the costume's wig hair fuses together into hot clumps. The costume's tunic melts and falls to the floor.

"The fact is, if a child were in that costume even a small fire would burn them and scare them," Drengenberg said.

Next, Contact 6 looks at a mermaid costume. It is a looser costumes with dangling shawls and a large skirt.

"The mermaid was a very frilly costume and another type of costume that seems to be involved in a little bit more fires just because there's a lot more fabric that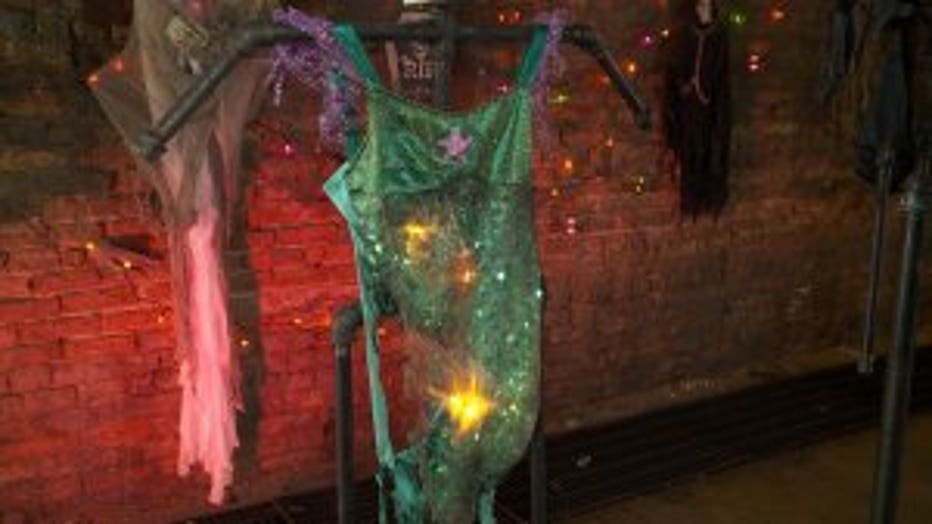 could be on the ground and could catch on a candle that might be in a jack-o-lantern," said Drengenberg.

But, the flames on the mermaid skirt don't spread nearly as quickly as they on another costume Contact 6 sees tested — a ninja costume.

Within in 30-seconds of the ninja costume catching fire a big danger is apparent — a dangerous and hot chemical drip.

"There's something called flaming drip, and that's just the plastic material melting and falling away from the rest of the costume," Drengenberg explained.

The flaming drip could ignite a secondary fire or, even worse, burn a child's skin.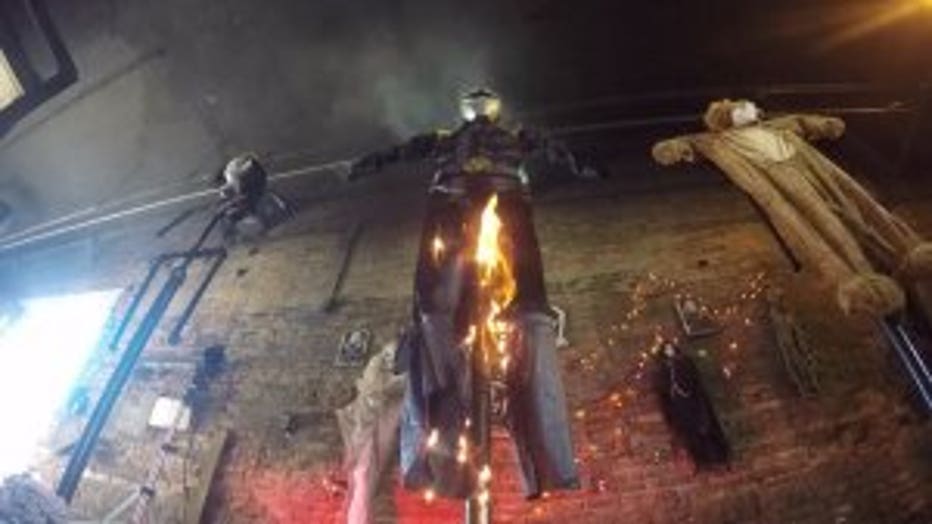 "The skin is the largest organ of your body and when you start damaging that, you're gonna end up in the hospital with skin grafts and other things that are just not fun," Drengenberg said.

Finally, Contact 6 watches a lion costume go up in flames.

It takes three and a half minutes for the fire to reach the lion's face. While that may seem like a lot of time, it may not be.

"Costumes are not necessarily the easiest thing to get out of if they're burning. You've got snaps and buttons that the child can't reach so you need someone there who can stop the fire," Drengenberg said.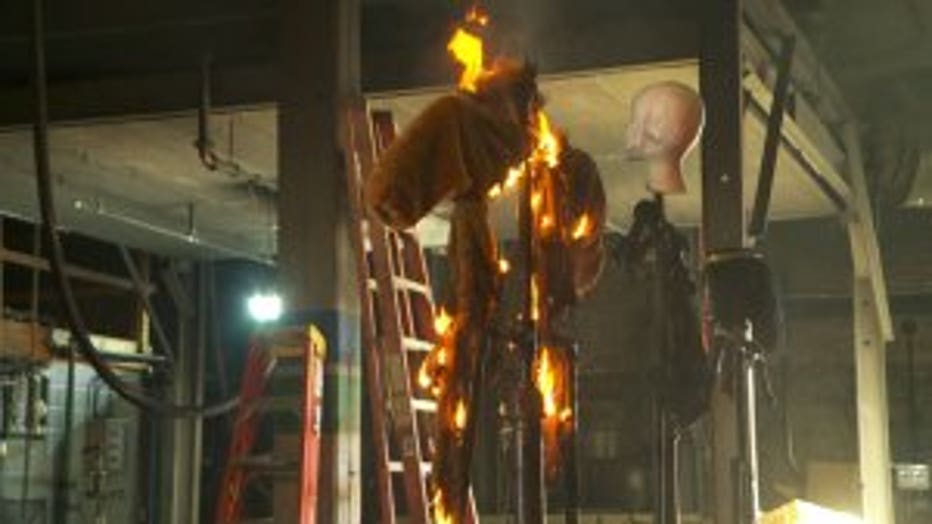 So, as you dress you kids this Halloween it may be a good time to review, "Stop, drop and roll."

UL has some more lessons for parents including a warning about Halloween decorations.

"If you're decorating outdoors, make sure you get decorations that are suitable for outdoor use. You know how you can tell that? Look at the UL label. If it's a red UL in a circle that means it's an outdoor decoration and was given extra tests for rain and cold weather," Drengenberg said.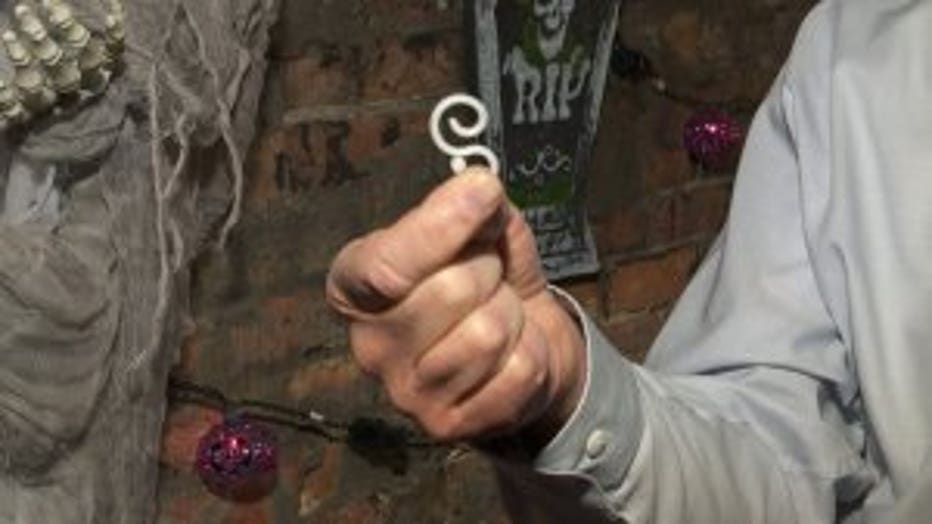 Also, never use metal nails or staples to hang lights. You could damage the wire and give yourself a shock or start a fire. Instead, opt for plastic hooks.

While the tests revealed a lot of lessons for parents to review with their kids, let's not forget adults can be pretty careless too especially if alcohol o cigarettes are involved.

While you're out shopping for costumes, you can look for costumes that say, flame retardant or low flame spread, but be aware the costume wasn't tested to any particular standard.

For more consumer safety advice from UL, click HERE.