Paralyzed, a former motocross racer hasn't slowed down: New device giving him new lease on life


MILWAUKEE -- Something can happen in an instant -- and it can change your life forever. A Hartford man knows this firsthand. Now, the former athlete is taking a huge step forward, and FOX6 News was there to see it happen.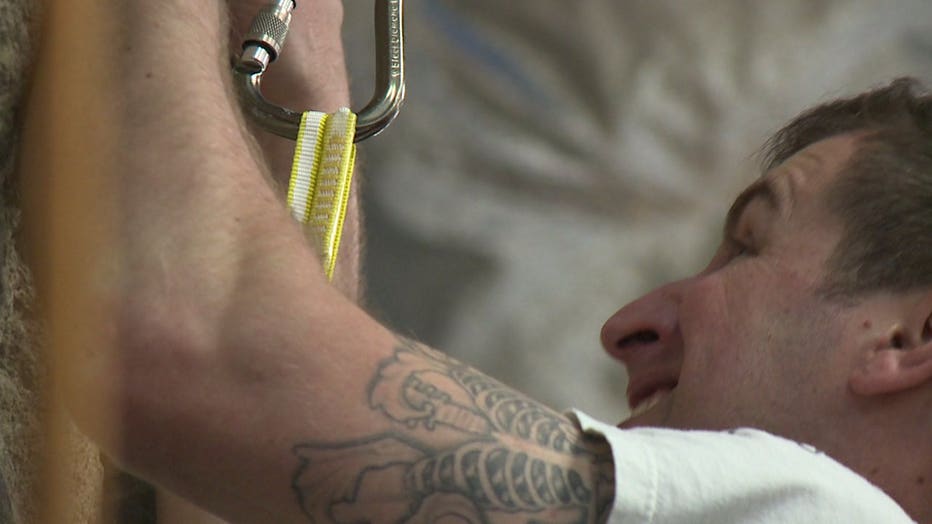 You could hear the determination in Matt Maier's breathing, and see it in his firm grip and strained arms.

"I'll be feeling it tomorrow! Pulling 160 pounds uphill with just your arms!" Maier said.

Maier is paralyzed from the middle of his chest down.

"I think I'm a better rock climber now than I was before I got hurt. Just because my upper body is a lot stronger," Maier said.

Maier was a competitive athlete for 23 years. Not in climbing -- but in motocross.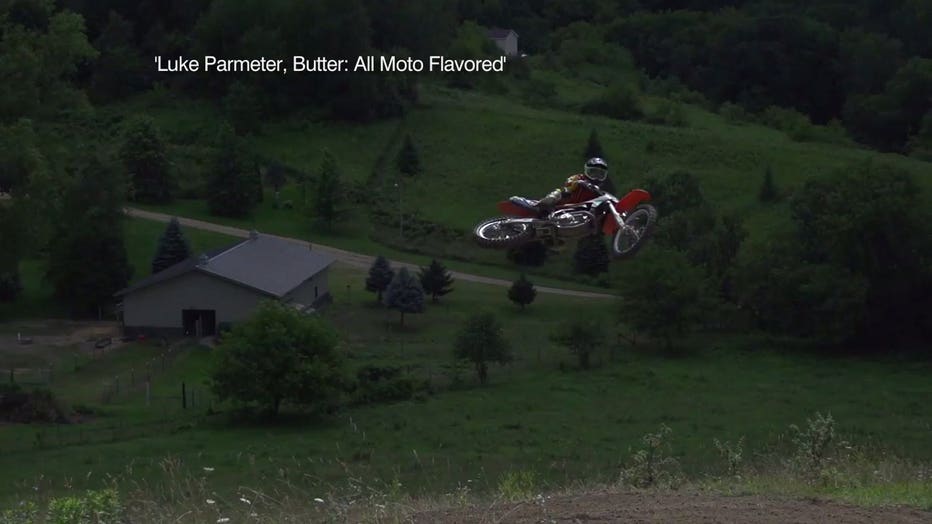 "It was kind of an addiction," Maier said.

For a decade, Maier competed professionally in the Midwest.

"Locally, for the last few years, I was usually top three or winning at most of them," Maier said.

On February 1st, 2014, Maier was competing at the U.S. Cellular Arena (now the UW-Milwaukee Panther Arena).

"It happened like, so fast," Maier said.

Riding over a series of sharp peaks known as a 'whoop section,' Maier's front tire missed a peak.

"Went over the handle bars forward, and I landed chest first into the peak of a jump. I hit the ground and then I knew right then and there, something was wrong," Maier said.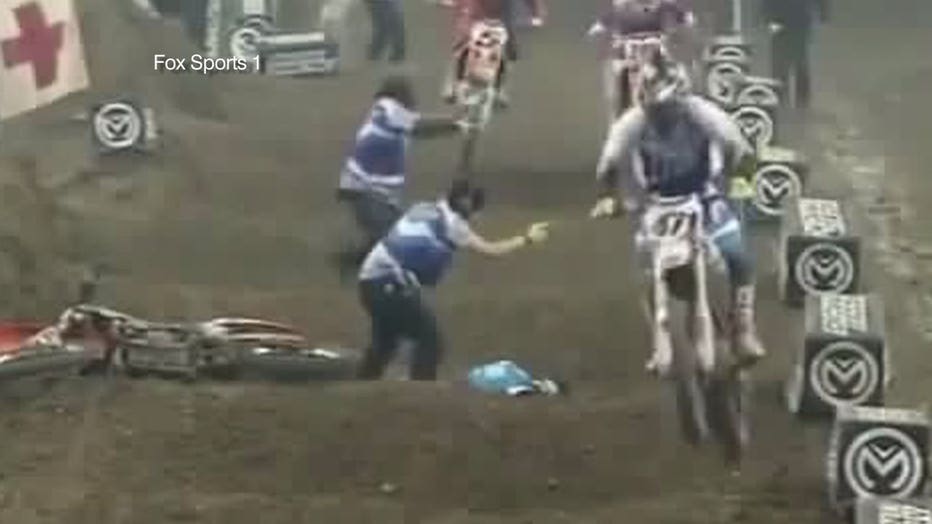 Matt Maier injured at U.S. Cellular Arena


Maier had fractured his spine and sternum.

In rehab, Maier was told to focus on what he could do.

"I'll be able to do anything I could before -- I just do it a little bit differently. It might take a bit longer. I may have to adjust a few things, but like the rock climbing, I still do it," Maier said.

Just because Maier has an active lifestyle doesn't mean he doesn't aspire to walk again, and that's what brings him to Froedtert & the Medical College of Wisconsin.

FOX6 News was there as, for the first time since his accident, Maier stood up and started to walk.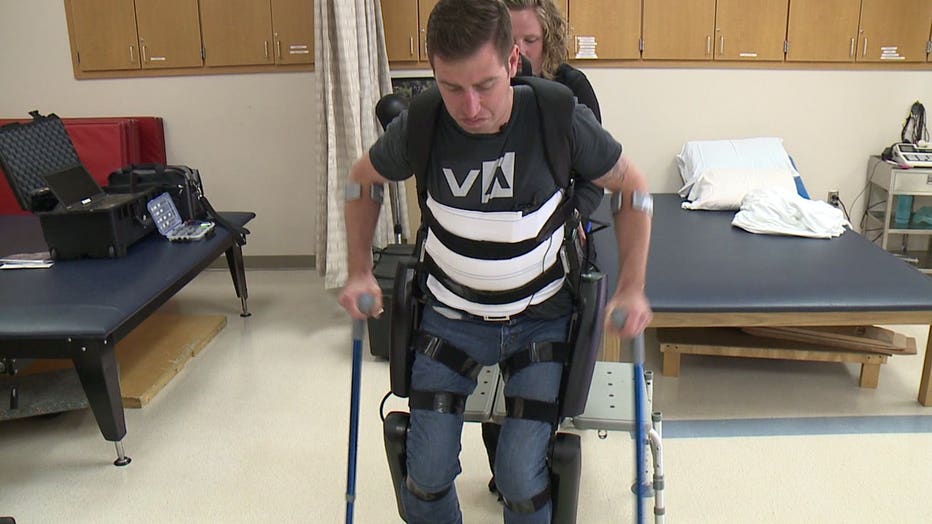 Matt Maier using ReWalk device


"I really never thought that I would walk down the hallways," Maier said.

The device that helps him walk is called a "ReWalk."

"It's pretty much like walking on stilts," Maier said.

The device is controlled by a watch, and it is a wearable robotic exoskeleton. It powers motion in the hips and knees.

"With just a little bit of practice I got it figured out pretty quick," Maier said.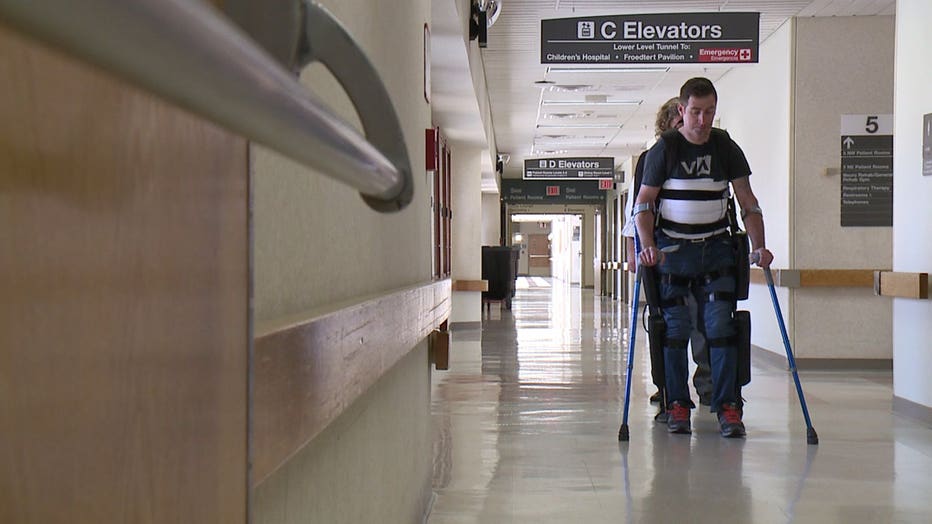 Matt Maier using ReWalk device


The device was cleared by the FDA about a year ago.

"It's kind of like riding a bike, and once you've got it, you'll be able to do it moving forward," Craig Peters said.

Patients need to pass a few tests with the ReWalk before they can take one home. They cost about $70,000. Some insurance companies will not cover the device.

"I would definitely like it for exercise and just to go on walks outside," Maier said.

Maier was shocked to learn his insurance company will cover a ReWalk.

"It was pretty overwhelming," Maier said.

And if you think Maier's racing days are over -- think again!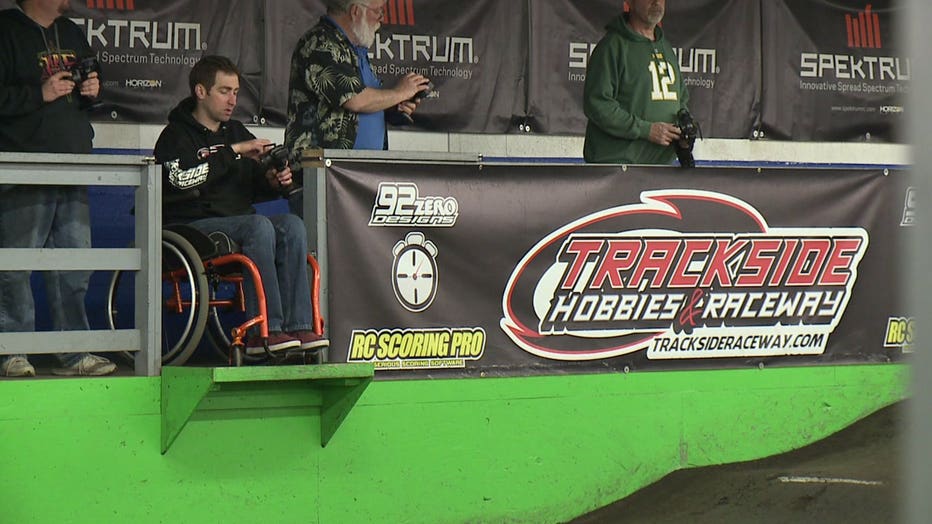 Matt Maier racing RC cars


"I don't like to lose -- no matter what I do," Maier said.

These days, Maier is shifting gears, and he's back on the leaderboard.

"It's almost exactly like motocross. You get the same adrenaline rush," Maier said.

It turns out, his motocross background makes Maier a natural when it comes to another kind of wheels.

"It just kind of filled the void of not being able to race," Maier said.

Maier now spends a lot of Fridays racing RC cars.

"When it comes to racing I'm pretty competitive," Maier said.

That attitude got Maier back on an adapted bike, though he admits his motocross days are over.

"There's plenty of other things you can do. No matter how bad I have it, or you have it, there's someone out there who has it worse. That's kind of the philosophy I live by," Maier said.

Maier says he's already seeing benefits from the ReWalk device -- particularly when it comes to digestive improvements, and muscle elasticity.

He won't be able to use the ReWalk daily to get around, but the hope is that over time, he'll be able to use it more often and travel longer distances. For now, it's just for exercise and special occasions.

CLICK HERE to learn more about the ReWalk device.