Painting of the Hoan Bridge arches to begin soon
MILWAUKEE (WITI) -- Drivers who frequent Milwaukee's Hoan Bridge should take note -- painting operations will begin soon on the yellow arches of the bridge. They're expected to continue through late fall.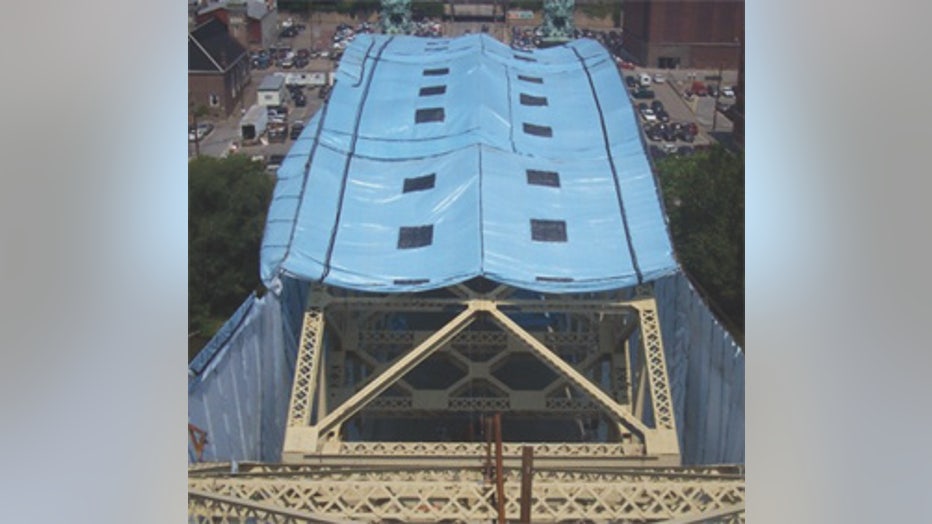 During this period, existing bridge paint will be removed via sand blasting to prepare the steel surface for repainting. New paint will then recoat all exterior
exposed steel surfaces. Removal and repainting materials will be caught in a large containment system similar to what you see to the right.

Officials say there will be daytime noise impacts. But work operations will end around 6 p.m. each day, unless operation requires extended hours. One more note -- all work is weather dependent and subject to change.

CLICK HERE to read more about the Hoan Bridge project.