Pabst Theater chair sale; $60,000 raised for MADACC, ArtWorks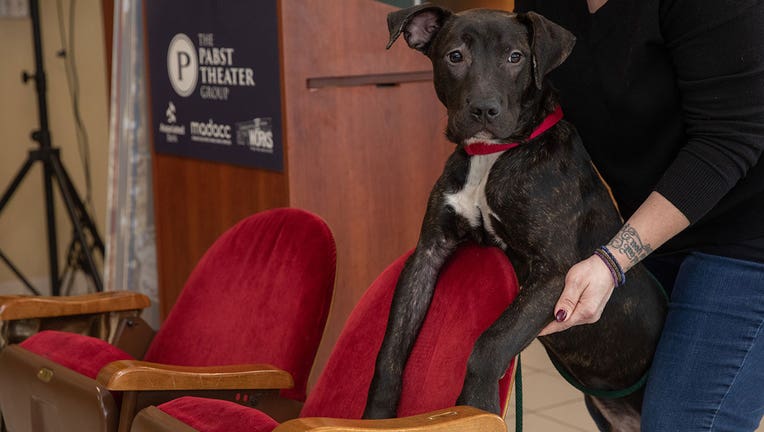 article
MILWAUKEE - The Pabst Theater Group announced on Wednesday, March 1 that $60,000 was raised through the sale of historic Pabst Theater chairs. That money is going to Milwaukee Area Domestic Animal Control Center (MADACC) and ArtWorks for Milwaukee both receiving a donation of $30,000.
In honor of its 20th Anniversary, the Pabst Theater Group sold over 100 pairs of Pabst Theater chairs that were recently replaced.
Gary Witt, President & CEO of the Pabst Theater Group, issued the following statement:
"When theaters replace their chairs, they are almost always simply thrown away, Out with the old and in with the new. But we had other plans, because these were not just seats. These theater seats have played a role in the rebirth of the Pabst Theater, and they've witnessed magical performances over the last 20+ years. And, because we are a Milwaukee business, we knew that these historic seats could continue to do good in Milwaukee. We're proud to know that buyers now hold a personal piece of a National Historic Landmark in their living rooms, home theaters and offices and - together - we're able to financially support the amazing work that MADACC and ArtWorks for Milwaukee does to help animals and students in the city that we love."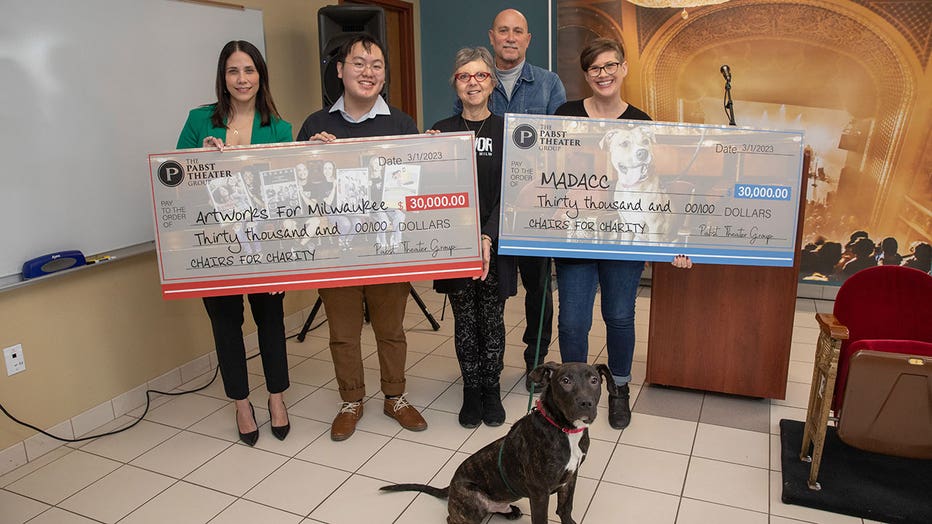 A news release says the Pabst Theater Group has been a long-time supporter of MADACC and has donated over $62,000 to the organization to date for their efforts to rescue and rehabilitate thousands of mistreated and stray animals annually.
SIGN UP TODAY: Get daily headlines, breaking news emails from FOX6 News
ArtWorks for Milwaukee is a new beneficiary, introduced to the Pabst Theater Group through Associated Bank and recognized for providing area high school students job training and paid internships in the arts.