OWI suspect puts on striptease while under arrest in West Bend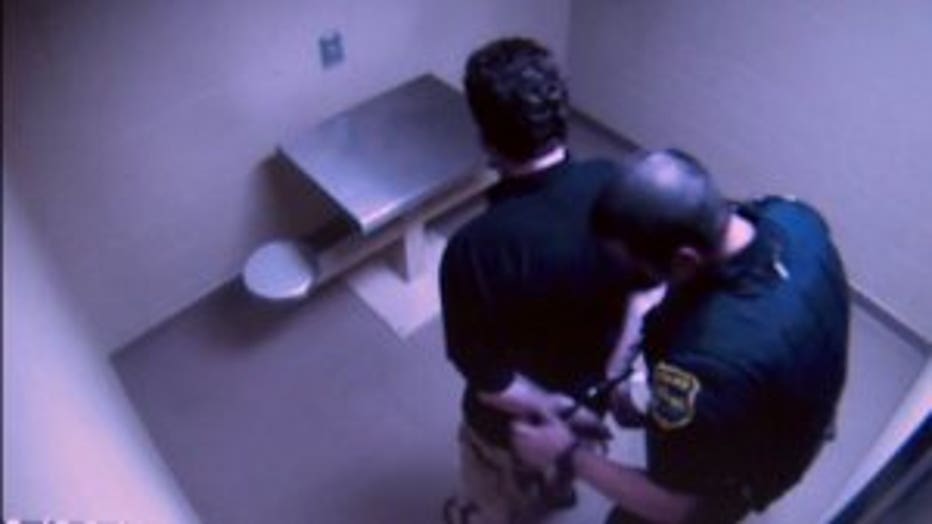 WEST BEND -- An OWI suspect in West Bend puts on a striptease for officers while he's under arrest. The bizarre behavior was all caught on camera.

Officials say Craig Abel was placed in a holding cell at the West Bend Police Department after being arrested for allegedly crashing his vehicle into a house. That's when he started to expose himself and make obscene gestures.

As soon as the handcuffs came off, so did Abel's clothes.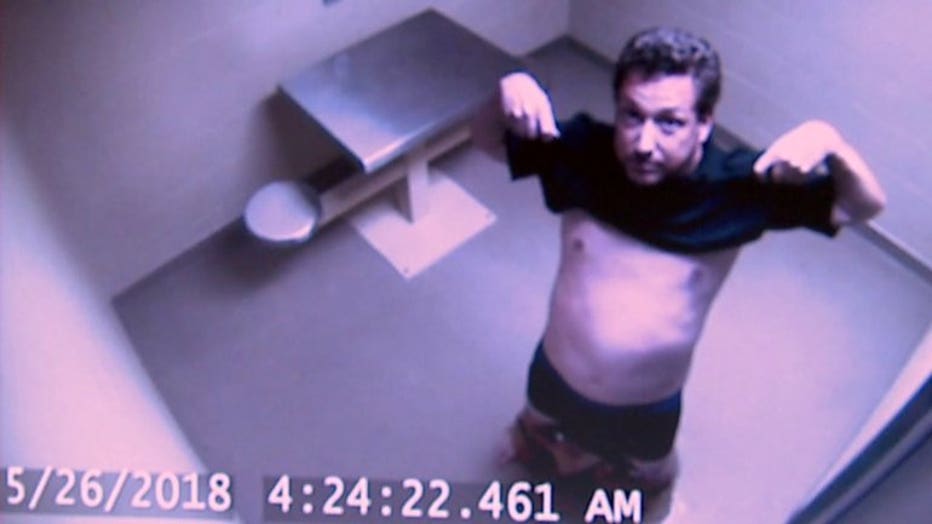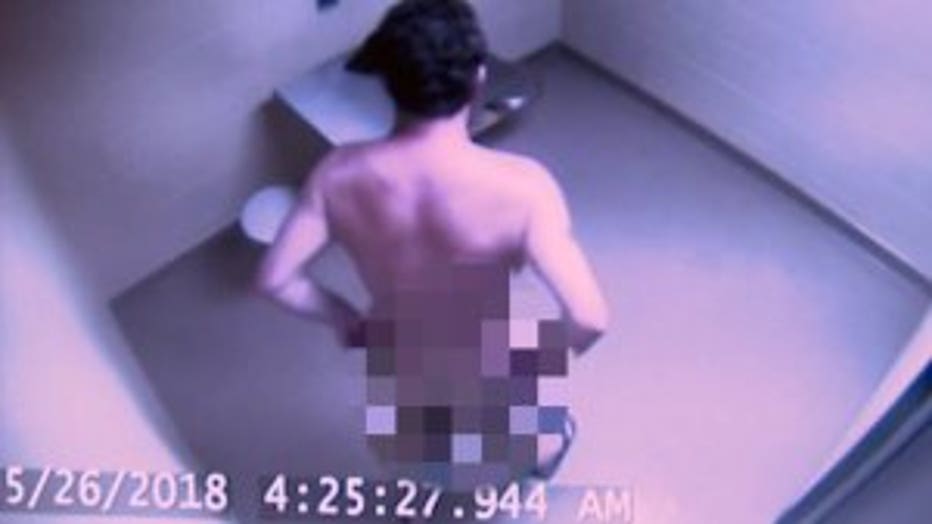 The 46-year-old can be seen slapping his bare stomach and mooning the camera.

"It was just, I don't know," said Jeannine Waterson

The footage left Jeannine Waterson speechless knowing the reason behind Abel's actions.

"I was just trying to get everything done, laundry put away, dishes in the dishwasher," Waterson said. "And then all of a sudden I heard tires squealing and then a big crash and then the whole house shook."

Just after 2 a.m. Saturday morning, May 26 police say Abel crashed his vehicle into a home on Julen Circle, then drove off. When Waterson got outside, she discovered it was her neighbor's side of the duplex that had been hit.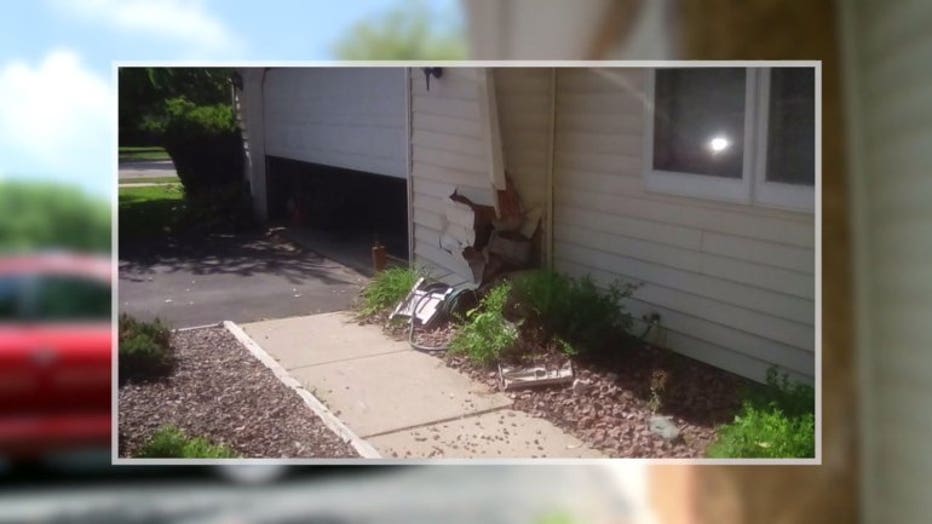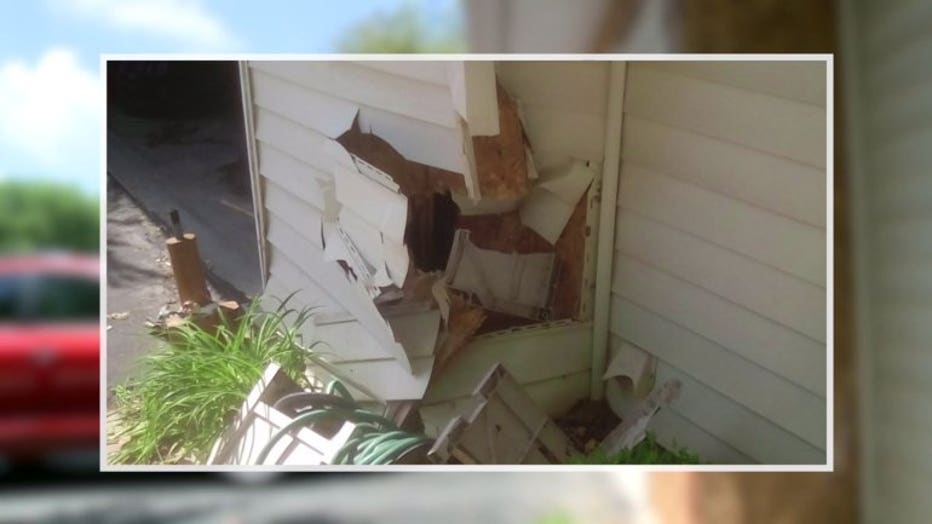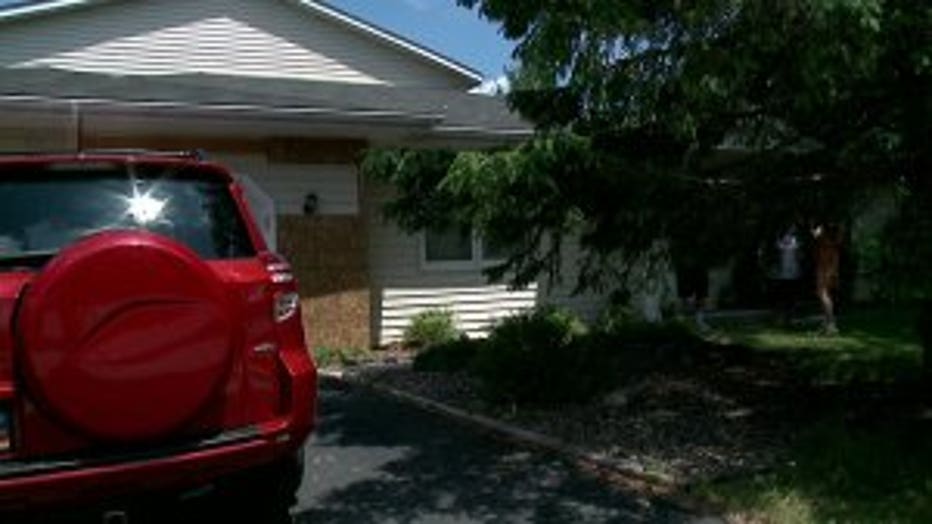 "If it had hit two feet over, it would have hit their bedroom," said Waterson.

Charlene and John Pedersen were out of town for the holiday weekend. They came home to a gaping hole in their garage and a lot of questions.

"It was a shock. I just felt like I got hit in the face," said Charlene. "How could this have happened to us?"

Police say this is Abel's sixth OWI offense. The victims hope the seemingly silly video of his behavior after the crime shines a light on the serious consequences of driving under the influence.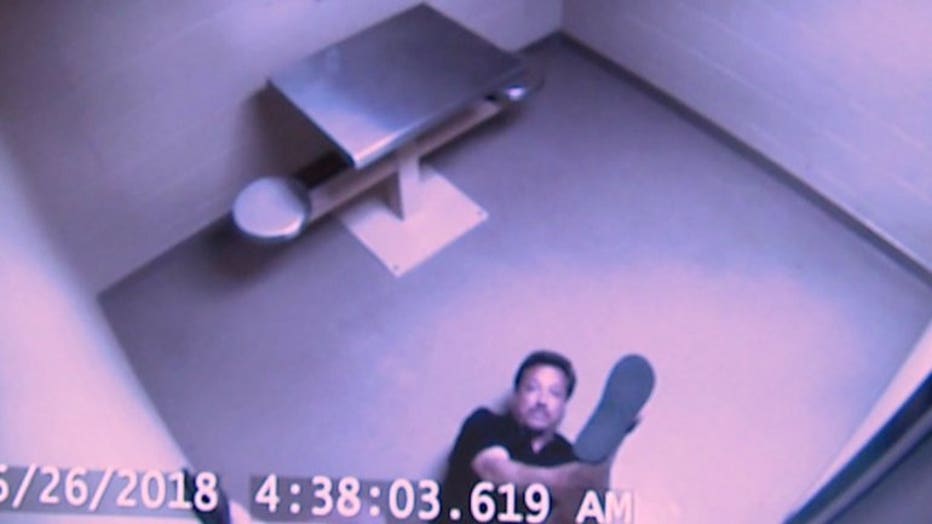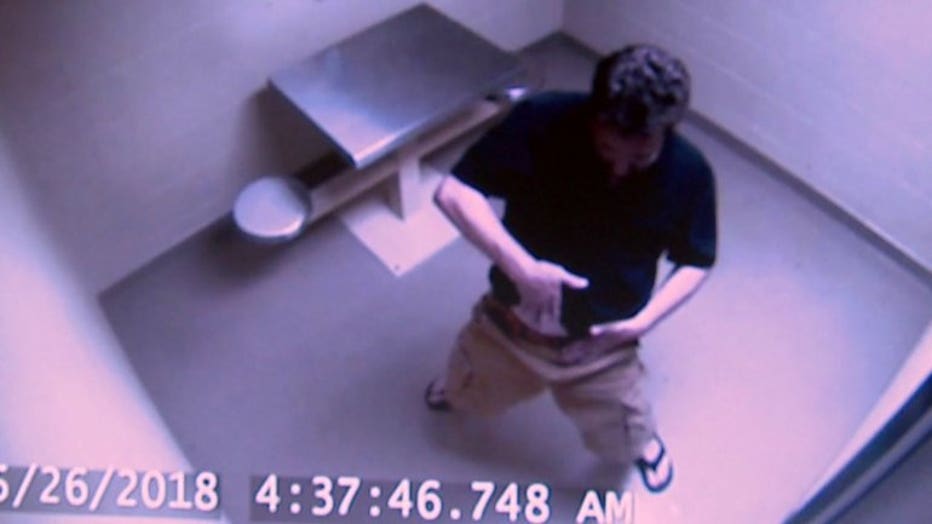 "They need to make the law tougher for drunk drivers. This is just getting ridiculous because so many people are getting hurt, killed," said Waterson.

In addition to an OWI, hit-and-run, and probation violation charge, Abel was also charged with disorderly conduct for exposing himself in the holding cell -- as well as obstructing an officer for allegedly giving police a false name upon his arrest.