'Overwhelmed:' Volunteers from Illinois help Cascade residents after tornado hit Sheboygan Co.


CASCADE -- After at least 15 tornadoes statewide Tuesday, Aug. 28 -- 11 of them in southeast Wisconsin, volunteers from Illinois were in Cascade in Sheboygan County Sunday, Sept. 2, to help with the cleanup efforts.

The National Weather Service confirmed an EF0 tornado with 80 miles-per-hour winds at 4:57 p.m. Tuesday -- which hit near County Road V and Moenning Road, in the area near Kohler Andrae State Park.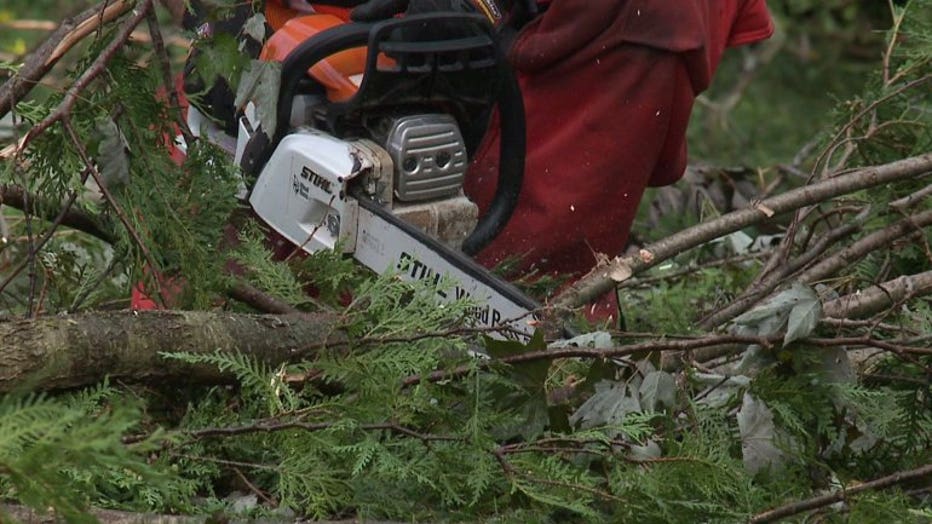 Tim Hetzner and his team with Lutheran Church Charities out of the Chicago area spent the Labor Day weekend lending a helping hand in Cascade, equipped to remove everything from tiny twigs to entire tree trunks.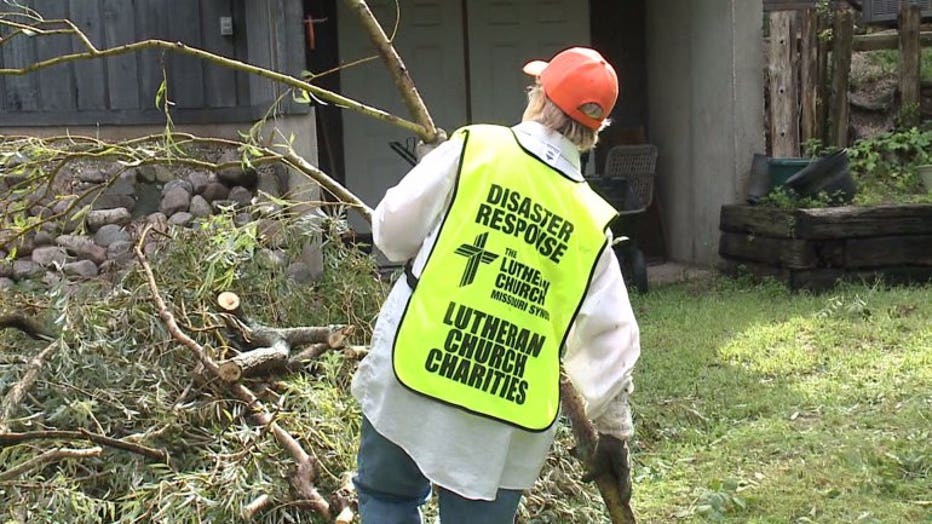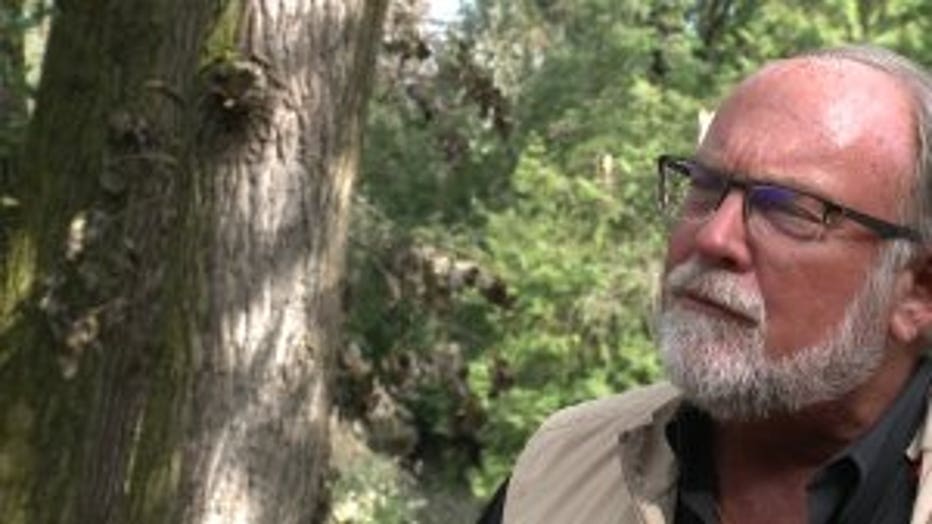 "We chop them up and carry away the brush, and if they had to pay for the trees to be removed, I mean, it's thousands of dollars. We don't charge anybody that," said Hetzner.

They offered both financial and emotional relief to homeowners like Polly Christian.

"Wednesday, we were overwhelmed. We didn't know where to start, what to do," said Christian.

Between 50 and 70 trees came down at her house during the storms on Tuesday, but thankfully, there were no deaths or injuries associated with any of the tornadoes that hit in Wisconsin.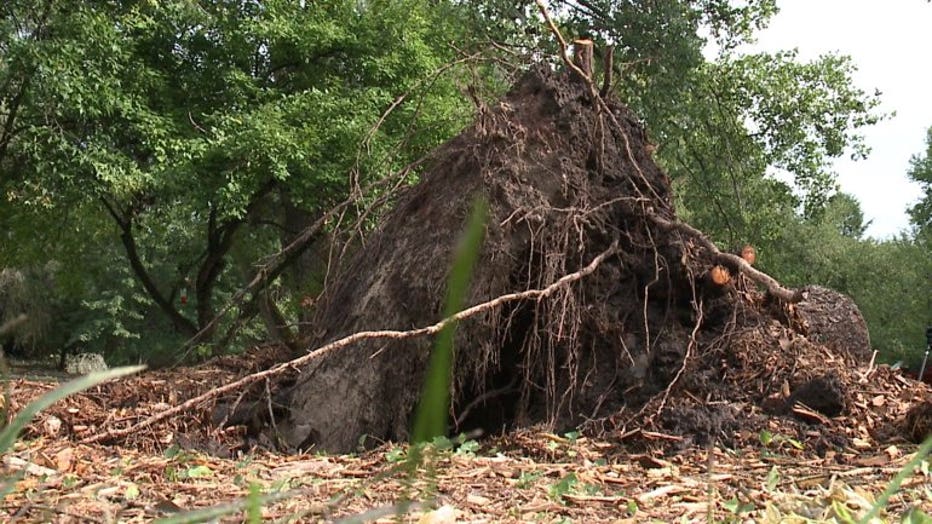 "It's trees that are down. We'll be OK," said Christian.

With help from the local congregation St. Paul's Lutheran Church in Cascade, Hetzner's organization reached out to nine property owners -- and was taking more requests.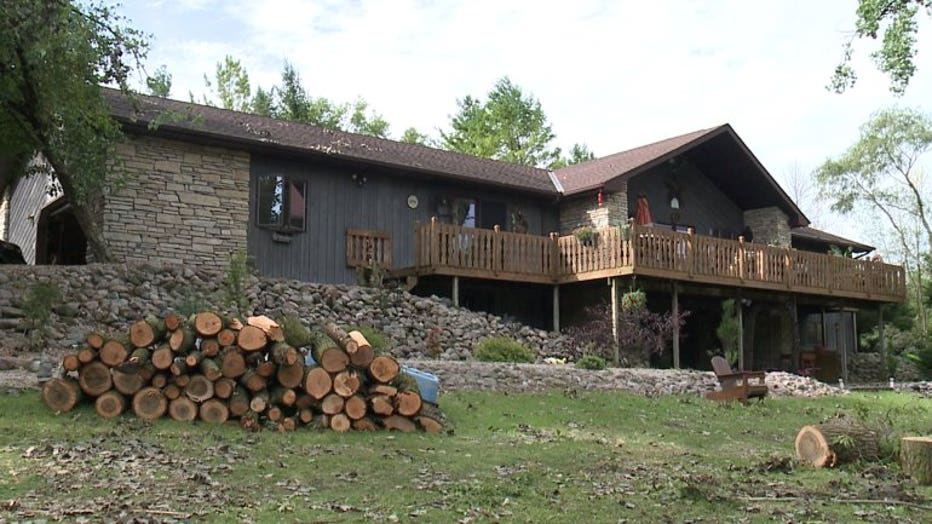 "We work with the family, get to know the family, pray with the family," said Hetzner.

They carve a cross at each location as a symbol of comfort in the midst of chaos.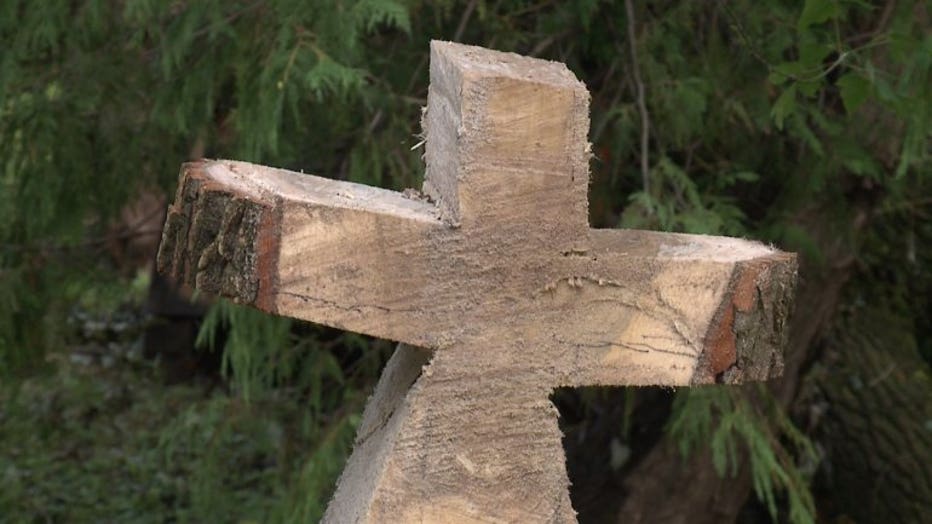 "In a sense, it can bring a community together, and that's always good in the aftermath of a disaster," said Hetzner.

The group will be in Cascade through Monday, Sept. 3. They'll be back on Friday, Sept.  7 to assist with any remaining needs.