Over 20 departments respond to fire at apartment complex in East Troy


EAST TROY -- Firefighters on Thursday morning, May 7 responded to the scene of a fire at the Honey Creek Apartments in East Troy. The call came in around 8 a.m.

By the time the first fire truck pulled up, the fire had already burned through the roof.

Megan Czajkowski grabbed what she could from her bedroom, escaping the fire with her family and little else.

"They were spraying in there," she said. "They were spraying in my sister's room."

Everyone in this building made it to safety -- unharmed -- but felt helpless as the fire spread.

"I've never seen anything like this," Katie Bohrmann said. "The flames were really tall and I was really scared."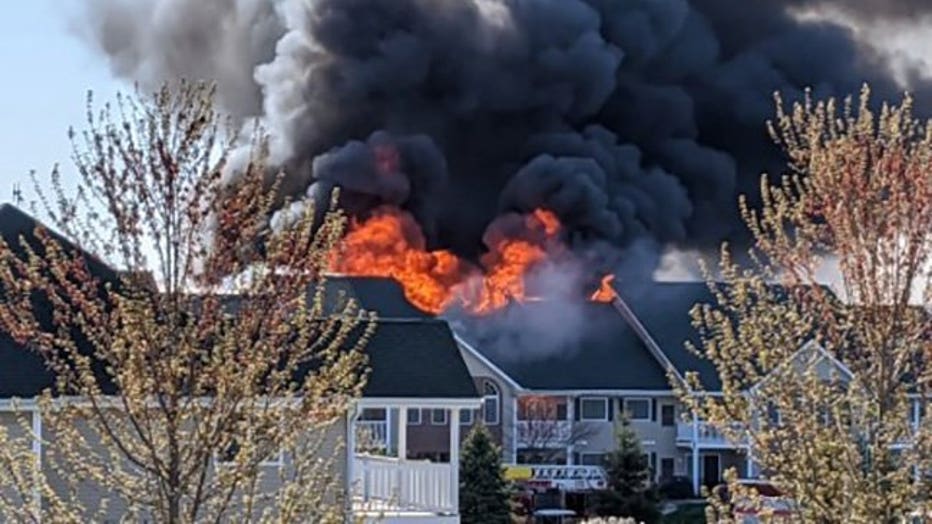 Crews from 20 fire departments fought the fire from all sides and above, quickly putting out the flames to search for the fire's source.

"It started on the backside on the 2nd floor," said Police Chief Jeremy Swendrowski of the Village of East Troy Police Dept. "We don't know the exact cause. That's under investigation right now."

Megan is worried she may be forced to find a permanent new home.

"I don't really know what's going to happen," she said.

"There's approximately 65 to 70 people, including adults and children, that were displaced. The Salvation Army and Red Cross are on scene assisting," said fire officials.

"Whether anyone will be allowed back in or not, I don't know yet," Chief Swendrowski said. "It will have to be made safe and make sure everything is okay."

No additional details have been released -- including the cause of the fire or the amount of damage sustained.

A GoFundMe has been set up for the victims of the fire. The organizer will split the funds among those who were affected by the fire. Click here to donate.

PHOTO GALLERY