"Out of control son" accused of "body slamming," pouring milk over his elderly mother at her home


RACINE COUNTY (WITI) -- A 27-year-old Mount Pleasant man is facing charges -- accused of assaulting his own mother at her home.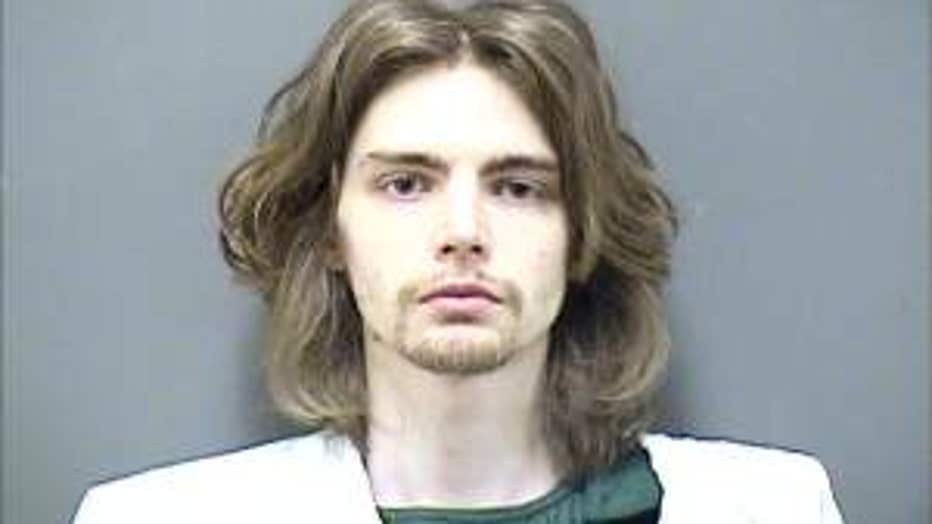 The 69-year-old woman told police her "out of control son," Daniel Soderberg on Wednesday night, November 12th struck her in the head, slammed her to the ground and poured milk on her. This occurred at the woman's home, on S. Green Bay Road in Mount Pleasant.

When police arrived at the scene, Soderberg's mother told police earlier that day, as she was doing dishes, Soderberg "blindsided" her -- striking her in the back of the head with a hair brush while "yelling and screaming at her." She says she didn't call police at that time because things settled down, and she took Soderberg to a doctor's appointment. This, according to a criminal complaint filed against Soderberg.

She did, however, call police after the incident she says occurred later Wednesday night.

The complaint says Soderberg's mother told police she "must have said something to set him off," and that her son had "body slammed" her before throwing dishes at her, along with several glasses of milk and water.

Soderberg's mother told police things like this have happened in the past, and that her son "said he would kill her" if she called police, according to the complaint.




When police arrived at Soderberg's mother's home, police say Daniel Soderberg refused to exit the home -- leading to a brief standoff during which police say Soderberg brandished a knife and ordered officers off the property -- saying "you have 30 seconds to get off my property or I will kill you."

The complaint says eventually, Soderberg agreed to speak with police through a window -- and he appeared to be "in a very manic state," "speaking all kinds of nonsense," telling police that he intended to kill himself, and that he has brain cancer that is more serious than his mother's thyroid cancer.

When police were able to get Soderberg to exit the home, police say he continued to be uncooperative, actively resisting as officers attempted to take him into custody. Police say Soderberg threatened officers and attempted to escape after being taken into custody by removing one of his handcuffs. The complaint says Soderberg said that if he had access to the officer's weapon, he would use it to kill the officer and then drive the squad car into a school.

Soderberg faces seven charges in the case, including: aggravated battery to an elderly person (two counts), disorderly conduct (two counts), felony intimidation of a victim, criminal damage to property and resisting an officer.

Daniel Soderberg is being held at the Racine County Jail.

Neighbors tell FOX6 News this isn't the first time police were at the house because of the 27-year-old. They also said they are very concerned for the family.