'Out of control:' Firefighters from 20+ departments battle 5-alarm blaze at auto salvage yard


SULLIVAN -- Firefighters from nearly two dozen departments on Tuesday morning, May 1 responded to the scene of a five-alarm fire at an auto salvage yard in Sullivan. Highway 18 was closed for several hours due to the dangerous situation.

The salvage yard is located on Highway 18 near Pioneer Road.

According to the Watertown Fire Department, the call came in around 4:30 a.m.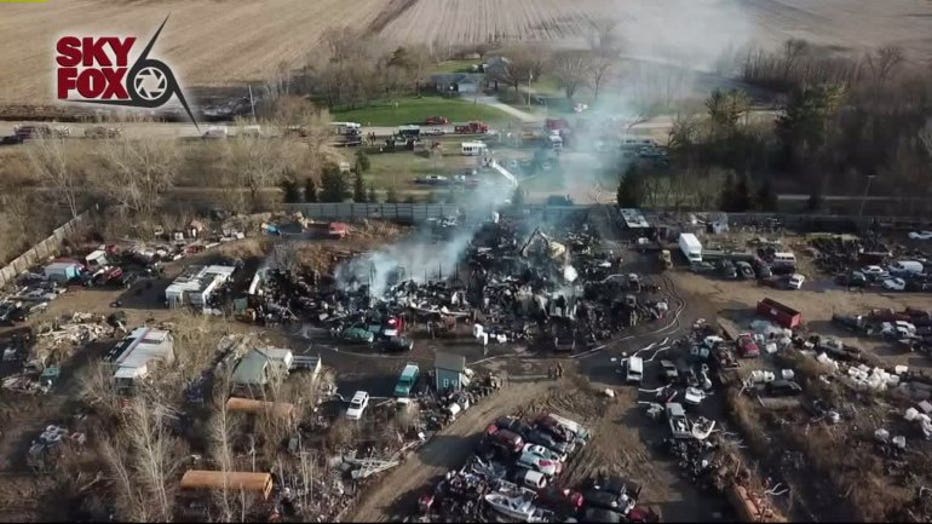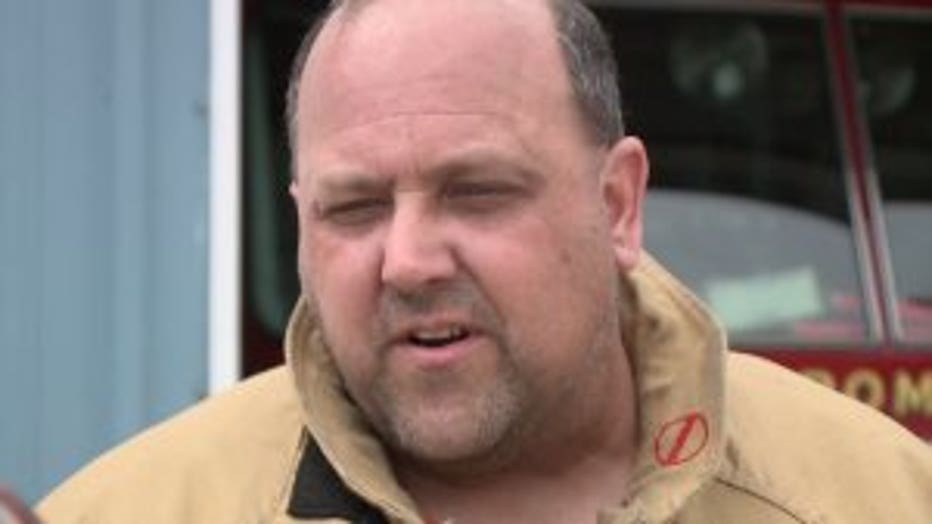 Chief Paul Goeglin, Rome Fire Department


"Actually, the time the call came in, there was another fire in a neighboring community, so there was a lot of resources gone for that fire. it took a lot of time to get fire departments out here," said Chief Paul Goeglin, Rome Fire Department.

One issue for firefighters was water to fight the blaze.

"We have a drainage ditch down the road about a half mile. The Duck Creek, we drained water out of that, and we also had a fill site set up on Highway 18 -- Golden Lake," said Chief Goeglin.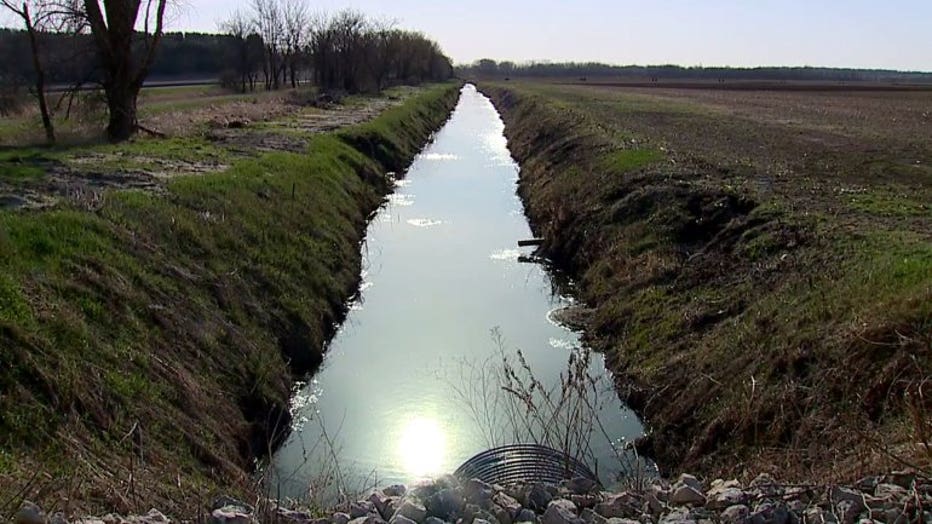 The wind was another issue.

"When that wind picked up, it just seemed to flare that thing up to the point it was out of control by the time we got there," said Chief Goeglin.

As many as 23 departments from neighboring communities and nearly 100 firefighters battled the blaze -- with explosive and combustible materials in the junkyard.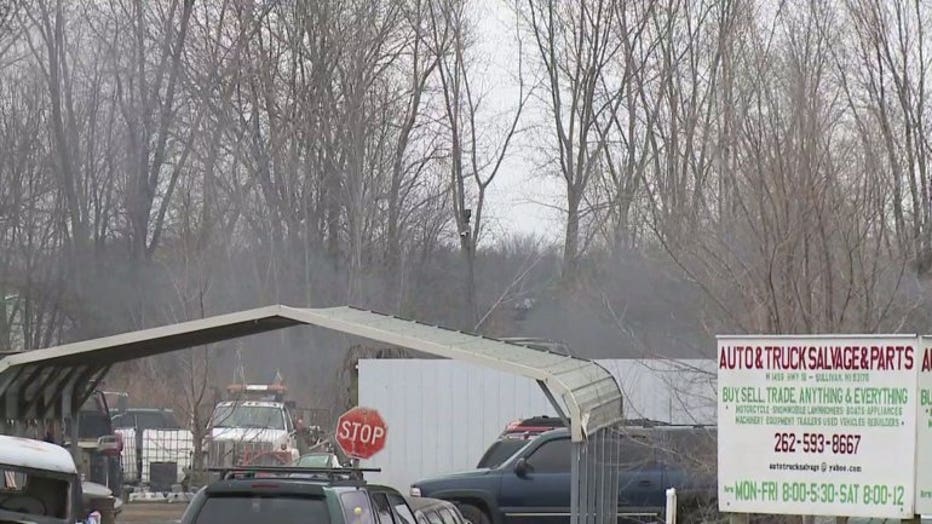 "We actually had one department come with a pickup truck and an ATV, with a concern of the embers flying across the street with the fields and cornfields. We were afraid the fields and cornfields could be an issue. We did deploy them on the bike trail that runs by the junkyard to put out some grass fires that were in the area," said Chief Goeglin.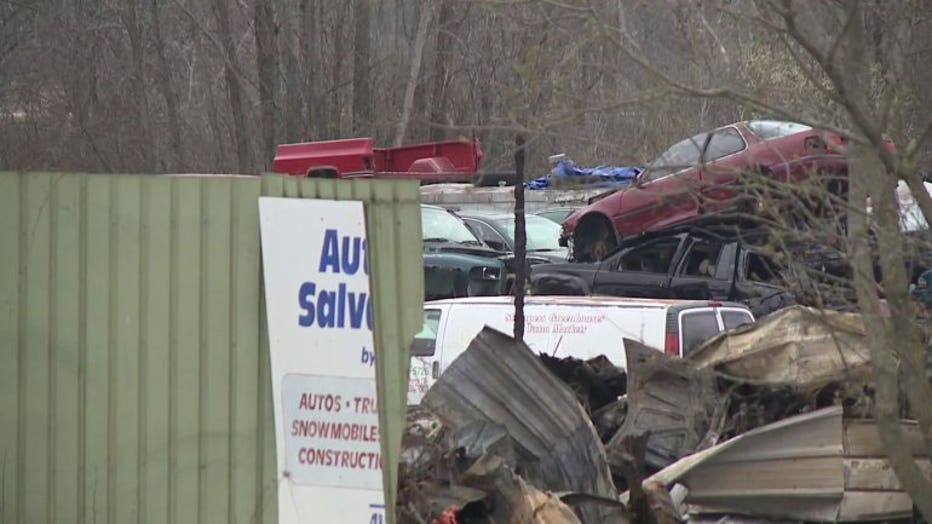 Firefighters were back in the early afternoon, as the fire reignited.

Six people living on the property were displaced. The owner of the salvage yard suffered burns, and two dogs unfortunately died.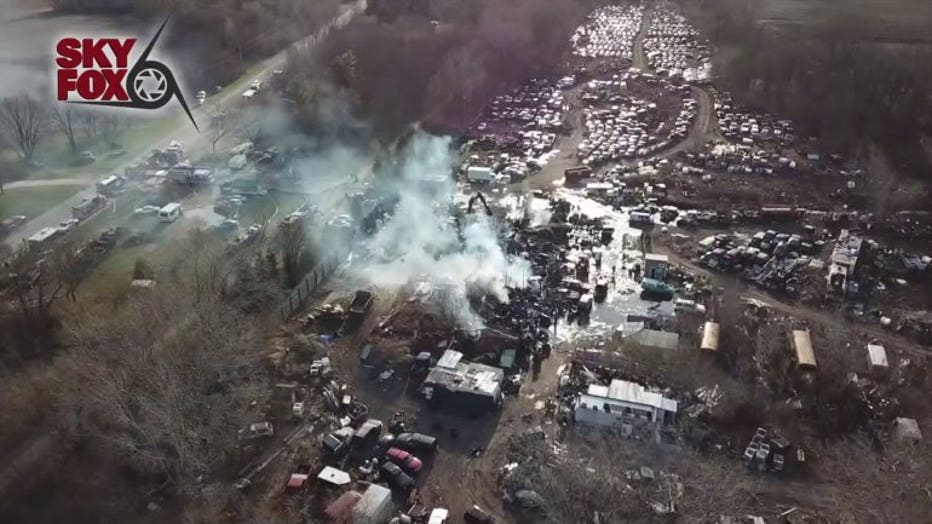 The cause is under investigation.