"Our voter turnout isn't what it could be:" 'Latinx' organizations launch Get-Out-The-Vote campaign


MILWAUKEE -- "Latinx" organizations gathered in Milwaukee Tuesday, October 4th ahead of the November election -- launching a "Get-Out-The-Vote" campaign in an effort to ensure 11,500 additional Latina and Latino voters head to the polls in November.

According to a statement from those involved in this initiative, fewer than 11,500 votes separated the presidential candidates in Wisconsin in both the 2000 and 2004 elections.

Speakers Tuesday included Alderman Jose Perez, Rep. JoCasta Zamarripa, Citizen Action of Wisconsin organizer Luz Sosa and others.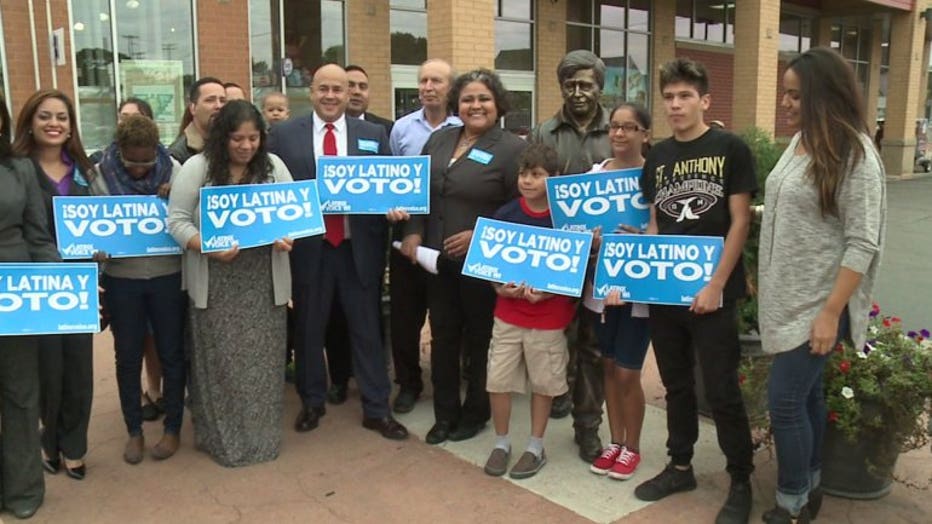 They are encouraging those in their community to get out and make their vote count on November 8th -- even advocating for early voting.

"Our voter turnout isn't what it could be, we know that, but we're not gonna settle for that. So I'm glad to stand here with all my friends to say the Latino voice is going to help increase the voter turnout," Alderman Perez said.