'Our intent is to rebuild:' Walls of Trinity Lutheran Church are stable, ready for reconstruction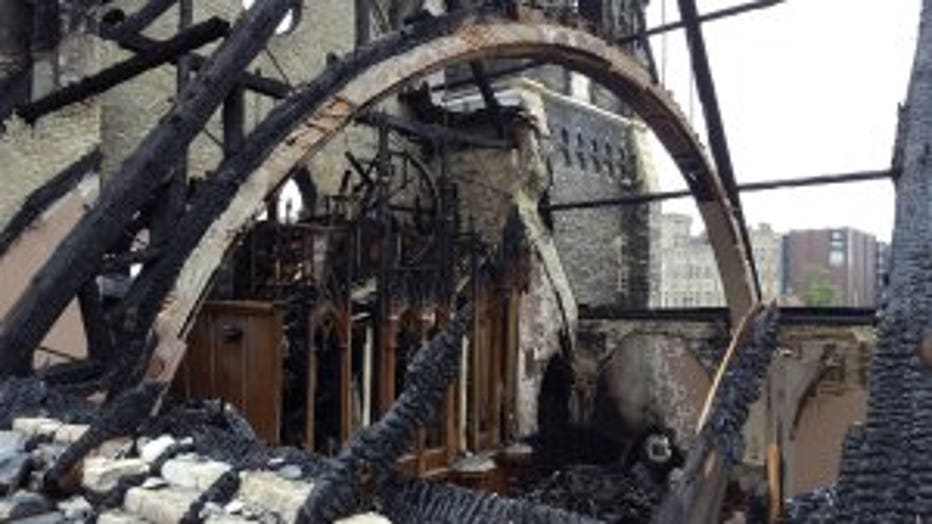 Interior of Trinity Lutheran Church, Milwaukee


MILWAUKEE -- Officials with Trinity Evangelical Lutheran Church in Milwaukee said on Monday, June 4 the walls of their church are "stable and appear to be in satisfactory condition for reconstruction without needing any demolition."

A massive fire broke out at Trinity Lutheran on Tuesday, May 15 and caused an estimated $17 million in damage — $13 million to the building itself and another $4 million to the contents within the building.

"They were heartbroken when the building burned," said Rev. Jonah Burakowski. "But there was a lot of hope."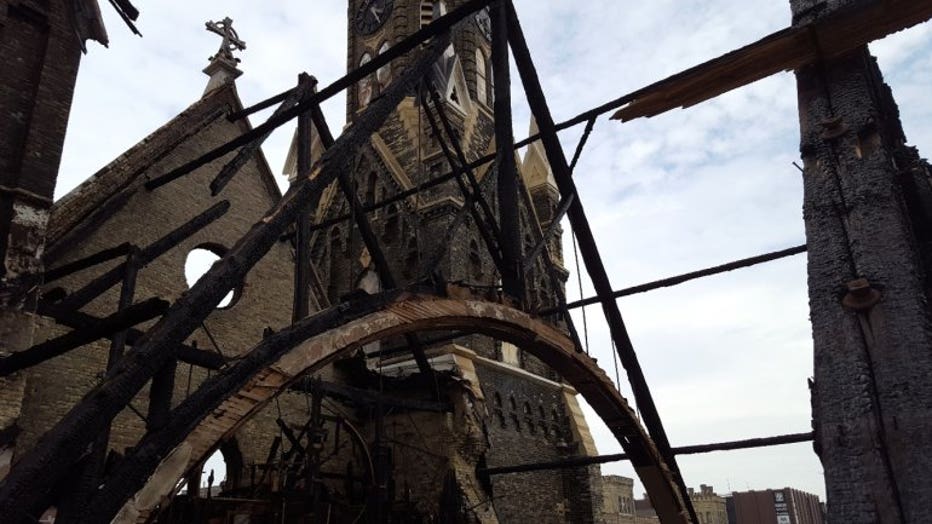 Interior of Trinity Lutheran Church, Milwaukee


Church officials had engineers check the structure on May 30. They inspected the existing structure and the condition of the existing masonry walls. On Friday, June 1, it was revealed the structure can be used to rebuild.

"What we heard is the walls, the building will not need to be razed. It doesn't need to be altered in anyway shape or form, that the walls simply need to be stabilized," Burakowski said.

A news release says Triad Construction, Inc. has been retained "to stabilize the walls and put a roof on the building so salvage of the sanctuary interior can begin." The release goes on to say the following:

"Our intent is to rebuild so that the Gospel of Christ crucified for the sin of mankind can continue to be proclaimed for many generations to come."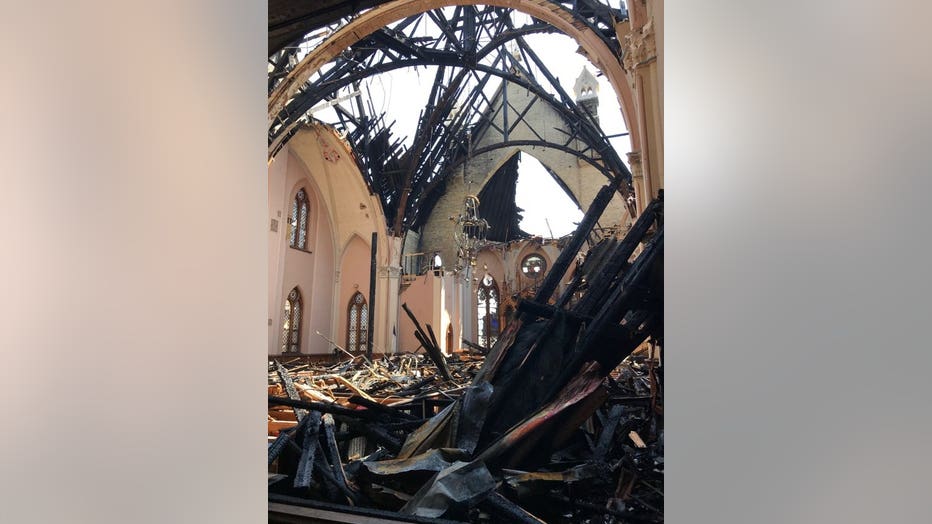 Interior of Trinity Lutheran Church, Milwaukee


Last Thursday, Alex Schrader visited Milwaukee from Missouri. He is a vicar at a Lutheran church in St. Louis -- and said he made a point to visit the charred church.

"What's the date there? 1878? We're talking about a very historic building here. Very deep to our church's heart," Schrader said.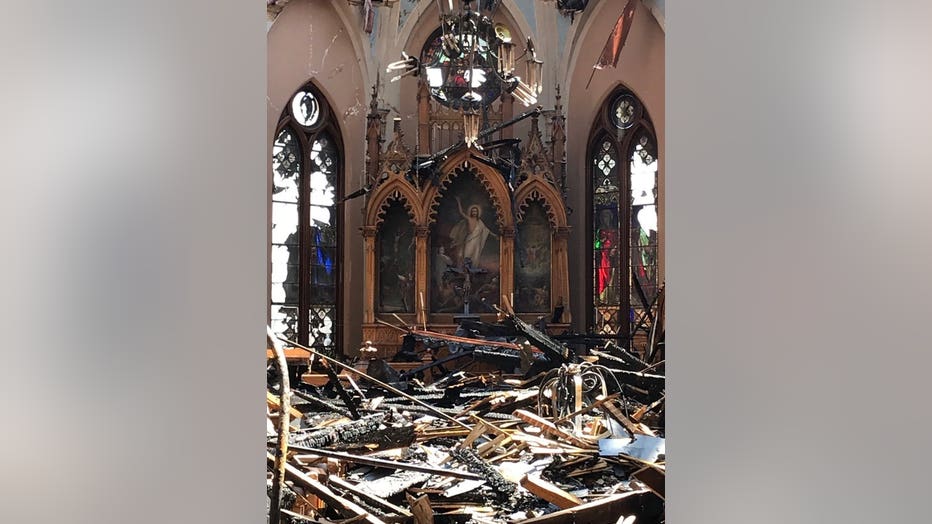 Interior of Trinity Lutheran Church, Milwaukee


No exact timeline has been set for the renovation. But Rev. Burakowski said stabilizing the church will likely happen in the coming weeks.

"There was a huge sigh of relief and our congregation is very excited," Burakowski said.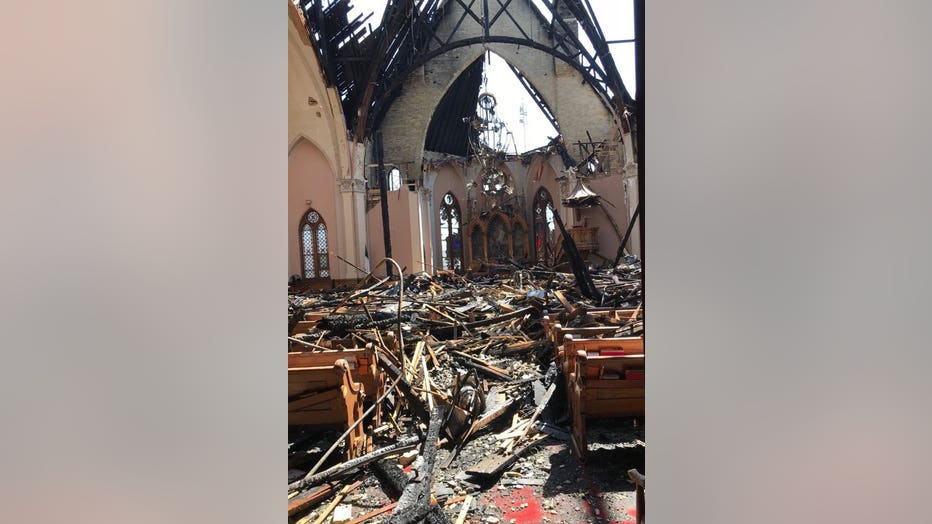 Interior of Trinity Lutheran Church, Milwaukee