'Our dogs have a lot of fun:' Trained pups pull weighted sleds at Cedarburg's Winter Festival


CEDARBURG -- A popular competition attracted quite the crowd at Cedarburg's Winter Festival Sunday, Feb. 18. For more than 30 years, the Alaskan Malamute Club of Wisconsin has "pulled its weight" during the city's annual celebration of winter.

"We get a big crowd here every year. They cheer the dogs on and they have a lot of fun watching, and our dogs have a lot of fun doing it," said Scott Bell, Weight Pull Committee co-chairman.

Throughout the morning and afternoon, people gathered to watch trained dogs compete by pulling weighted sleds. The event was enjoyed by multiple generations. Kent Granberg attended the festival with his children and grandchildren.

"Cedarburg is a slice of life, and I just encourage anybody who lives in a surrounding area to experience this a couple times a year; enjoy the small-town atmosphere and the friendly folks that live here," said Granberg.

Competing dogs were divided by age and size. With each round, weight was added in 200-pound increments until a winner was declared.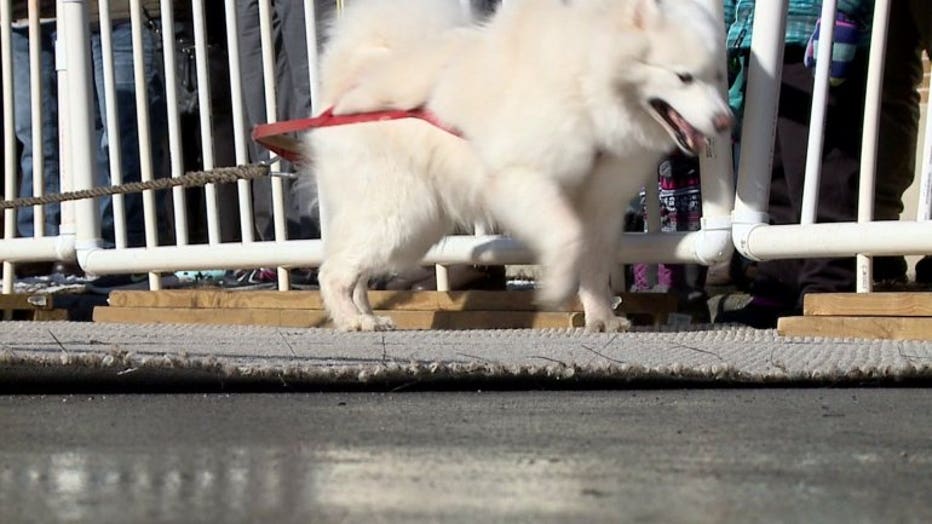 "There are these dogs trying to push like, a huge crate. I really like dogs and I like to see how flexible and strong they are," said Nathan Raphael, who watched the competition with his family.

Seasoned competitors had one minute to pull the cart 16 feet.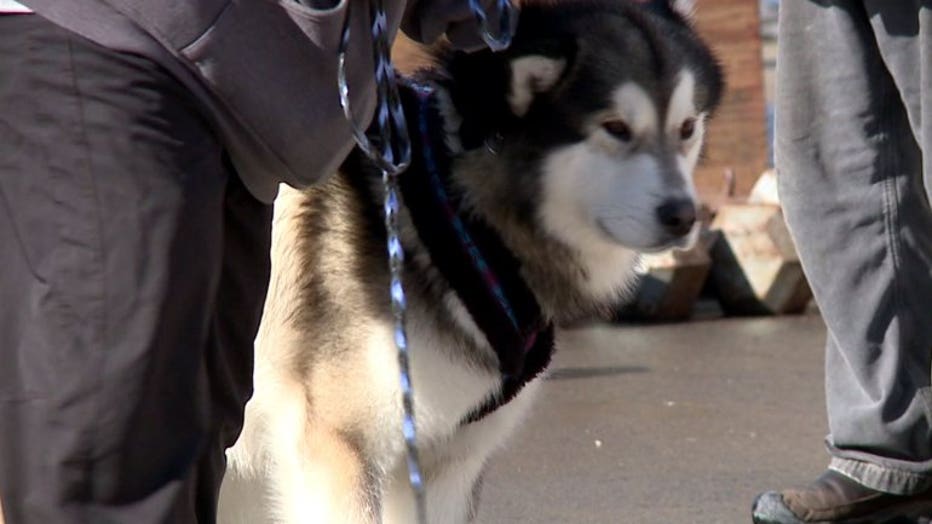 "It brings a lot of awareness to the Alaskan Malamute breed. It gives people a chance to see they're not just pretty dogs. They're hard-working dogs," said Bell.

Other dogs tried their paw at the event for the first time.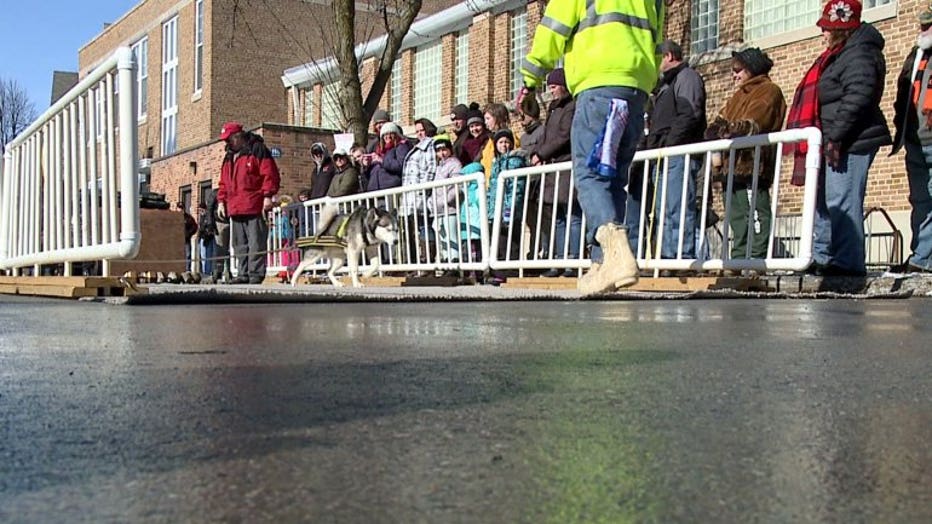 "It's really fun to see the dogs working and doing something they were bred to do," Luann Glielmi said.

As the dogs continued to advance, they would pull upwards of 3,000 pounds in the final round. The winning dogs took home food as their prize.