One injured in officer-involved shooting near Miller Park after 'bump & run' carjacking, pursuit


MILWAUKEE -- West Milwaukee police tell FOX6 News one person was injured in an officer-involved shooting that occurred on Sunday afternoon, July 19th near Miller Park Way and Greenfield Avenue. Two people, including that injured individual, have been taken into custody.

Police say it all began with a "bump and run" carjacking in West Allis. Milwaukee police recently warned of these crimes -- where a suspect in a vehicle strikes another vehicle -- and when the driver exits the vehicle to check the damage, the vehicle is then stolen by the suspect.

A West Milwaukee police officer heard a description of the vehicle involved in the carjacking, and spotted that vehicle as it was headed behind a Topper's Pizza restaurant near Miller Park.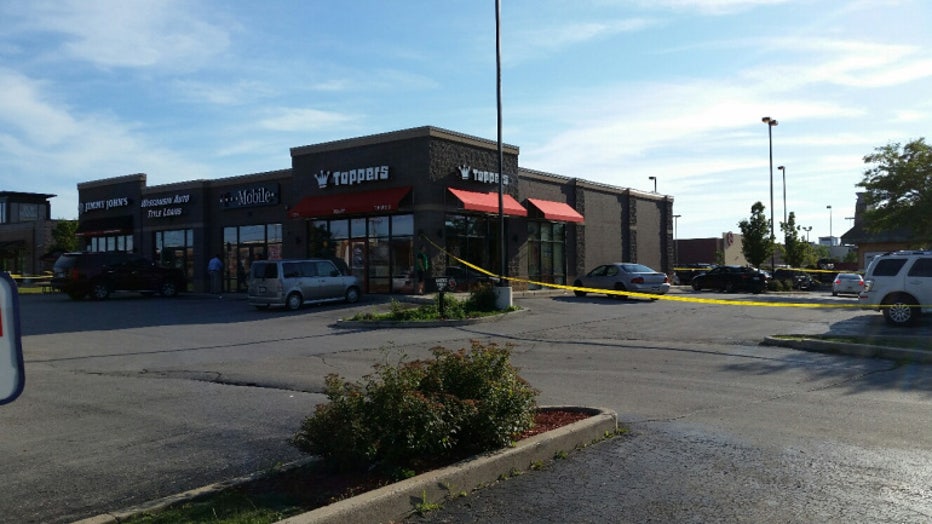 As the officer was pursuing that vehicle, we're told the officer fired one round into the vehicle.

"They got a vehicle description. One of my officers spotted that vehicle going behind Topper`s Pizza at which point he pulled in behind him and engaged him," West Milwaukee Police Chief Dennis Nasci said.

One person was shot, and we're told that person suffered minor injuries. That person was taken to the hospital -- and then taken into custody at the hospital.

A second person was also taken into custody in connection with this incident. That person was arrested near the scene of the shooting.

The Rankins family's Sunday plans were disrupted by this incident.

"We expected to enjoy a Sunday barbecue," Tyler Rankins said.

But as soon as they fired up the grill, the police rolled in.

"I saw a (female officer) get out of the car and as soon as she got out of the car I saw she had the shotgun and she basically cocked it. She said 'Sir, you need to go into the house until, you know, we figure out what`s going on around here.' I got my family here and you just hope that it`s going to get taken care of the right way and that no one gets harmed," Rankins said.

The Milwaukee Police Department is handling this investigation. Per state law, officer-involved shooting incidents must be investigated by an outside agency.

Police say the officer who fired in this incident has been with the West Milwaukee Police Department since 2009. He is now on administrative leave.

This is the third officer-involved shooting that has occurred within a week that is being handled by MPD. The first occurred last Monday evening, July 13th in Whitefish Bay. The second occurred on Thursday night, July 16th in Wauwatosa.



Monitor FOX6 News and FOX6Now.com for updates on this developing story.