On Election Day, in tied governor's race, Scott Walker says 'I feel like we got our message out'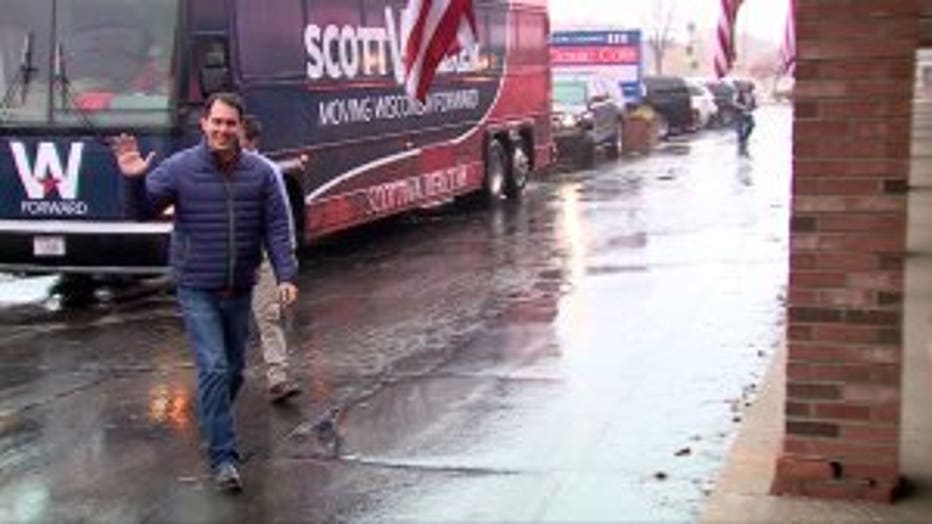 PEWAUKEE -- Governor Scott Walker, seeking a third term in a tied Wisconsin governor's race, was defeated in the midterm elections. The Associated Press called the race for Democratic challenger Tony Evers early Wednesday, Nov. 7.

Governor Walker voted early, but Election Day was proving to be a busy one for the incumbent governor fighting for his political career in the tight governor's race. The Marquette University Law School poll released on Oct. 31 showed a tied race -- with Walker and Democratic challenger Tony Evers each receiving 47 percent support among likely voters -- with just one percent of voters undecided.




Wrapping up his 15th campaign in 28 years, Walker spent the day on his traditional Election Day food tour, with this race expected to be his most difficult.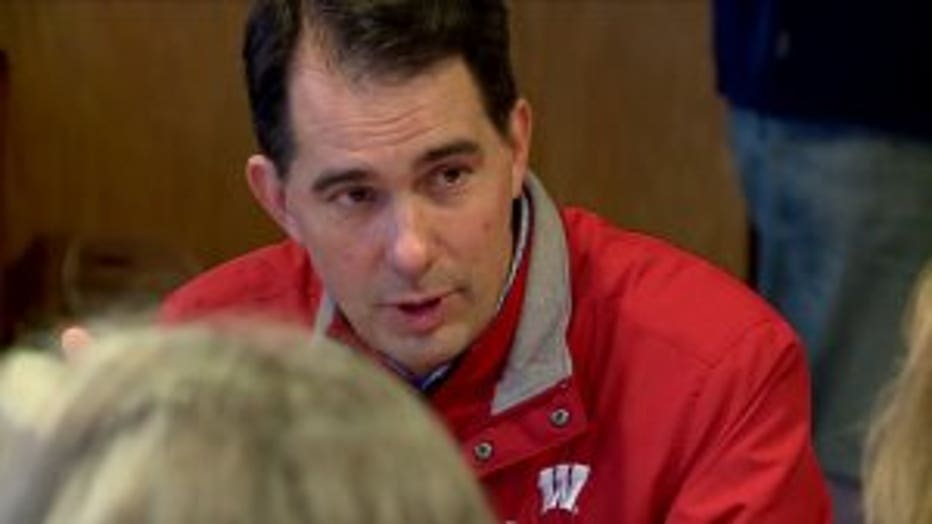 "We actually started at Crank Al's which is our Election Day tradition. We're here -- my mom is with me on the bus tour today and she, and my mom had a Tuesday morning group that met here for breakfast, so she was just meeting them on the way and kinda continued some of the family traditions.  After this I'll be at Lambeau Field. We'll be at Pearls West. Every election day I get cheese curds, and then in the Wausau area getting a pizza for lunch. Today is kind of a fun day. We're still working hard trying to get the vote out. A little fun, eating our way around the state. I got my mom, my brother and one of my sons with me, and a bunch of long-time friends touring the state. It's great to be here. We've come along way together. The message is simple: Now is our chance to keep moving Wisconsin forward. I feel like we got our message out. We've been really stressing this last month getting the facts out. We know it is absolutely tied.  The same poll from Marquette shows people overwhelmingly think Wisconsin is going in the right direction.  We just have to remember that didn't happen by accident and we have to tell them any concerns about things like pre-existing conditions -- today I am with three big reasons why we cover pre-existing conditions. It's my mother, my brother and my wife all here with me today.  Each of them -- one has a heart condition. One has Type 1 diabetes. One had breast cancer. One is recovering. Those are three compelling reasons why I will always provide coverage with people with pre-existing conditions," said Walker.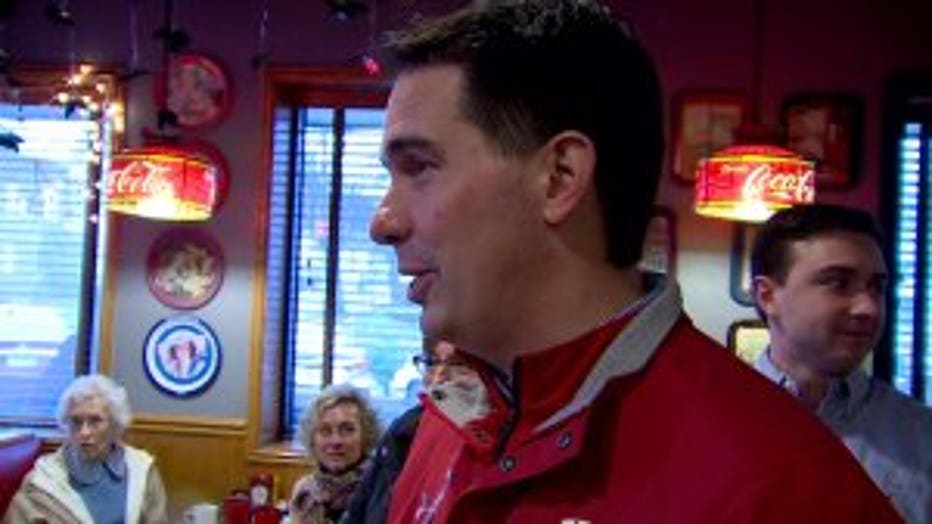 The Oct. 31 Marquette University Law School poll showed health care coverage is the most important issue in Wisconsin. Governor Walker said the results would come down to voter turnout.

"We have a good economy. We turned the state around. We don't want to mess it up. Now is the time to keep Wisconsin moving forward. I ran track, and I always said it's important to run through the tape, so don't look back. Don't look over your shoulder. Just run through the tape. Look at the focus. The goal is to get through tonight at 8:00 with one more vote than anybody else. We think we have a compelling message with how we turned the state around and we have plans to keep Wisconsin working for generations to come. Today is all about turnout.  Not just Republicans, but getting independents and some discerning Democrats who agree with our plans, who want to keep moving Wisconsin forward to the polls, so we'll be calling people all the way until the polls close," said Walker.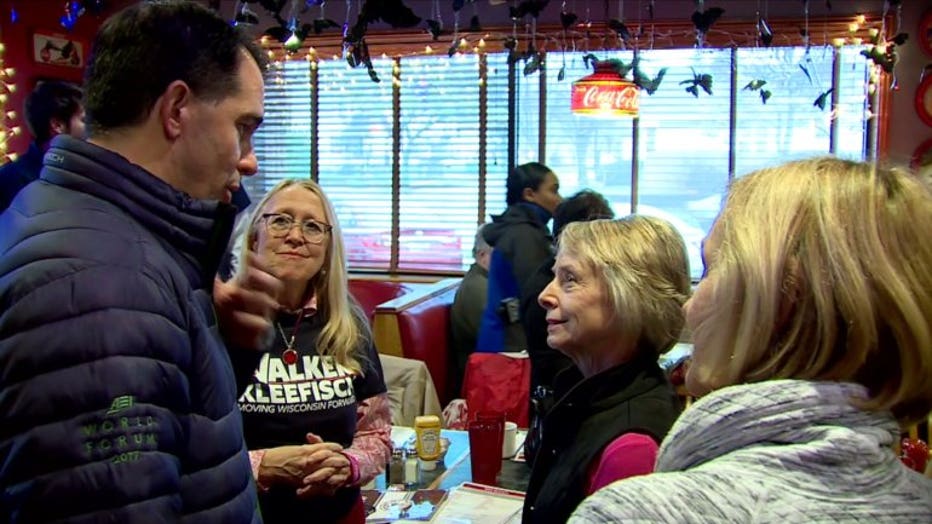 Governor Walker said his challenger, Tony Evers, would raise taxes, tweeting: "Tony's taxes will cost us jobs. Tony's taxes are a recipe for returning to a recession. We can't afford to turn back now!"  Walker has vowed not to raise taxes.

Walker made national headlines when he warned of a blue wave in January, after Democrats won a state Senate seat, and again in April, when Rebecca Dallet won the state Supreme Court race. He said his biggest fear was complacent Republican voters, and he battled that with a strong "get out the vote" campaign.

Governor Walker has lost just one election in his political career, in 1990.

Walker was set to host an election night watch party at the Ingleside Hotel in Pewaukee.