On Day 17 of budget impasse, Gov. Walker says "I'm confident it'll be (done) this summer"


MADISON -- Wisconsin is one of three U.S. states that don't have a budget, and the impasse may worsen Tuesday when Senate Republicans unveil their own spending plan independent from their Assembly counterparts.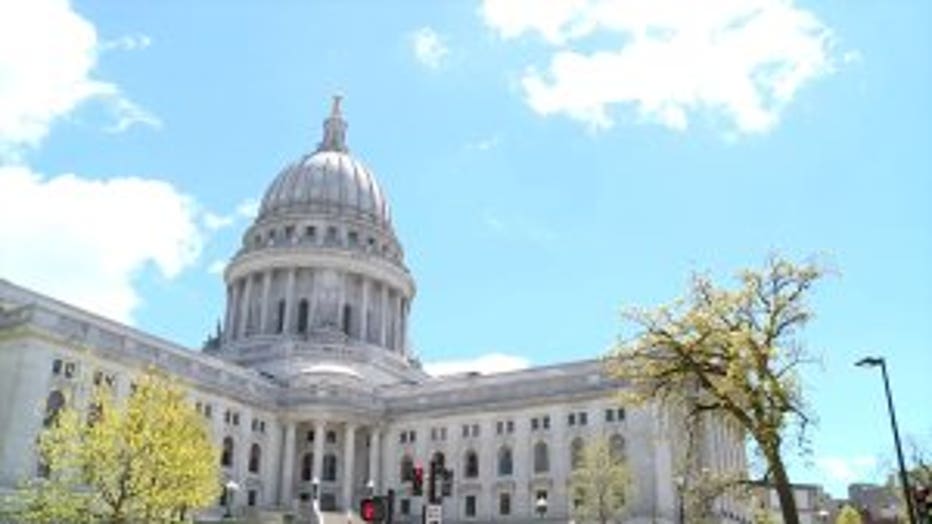 It's the longest budget delay since Republicans took full control of Madison in 2011. The unresolved aspects are: transportation spending, K-12 school funding and property taxes.

Gov. Scott Walker downplayed the stalemate Monday, while revising  his prediction of when lawmakers would finally pass a budget.

"I'm confident it'll be this summer. Whether it'll be today, tomorrow or next week remains to be seen," said Walker. Weeks ago, he said he expected the budget would be done in early July before changing that to, "sometime in July."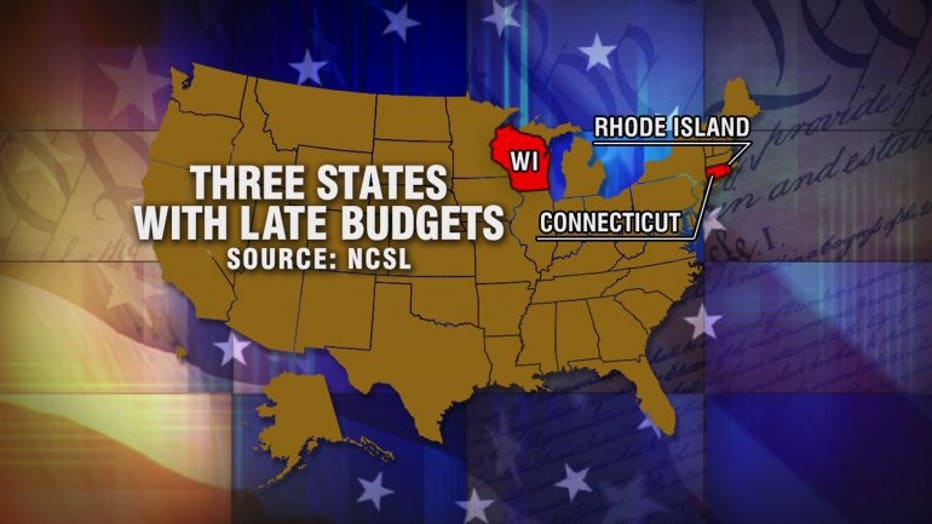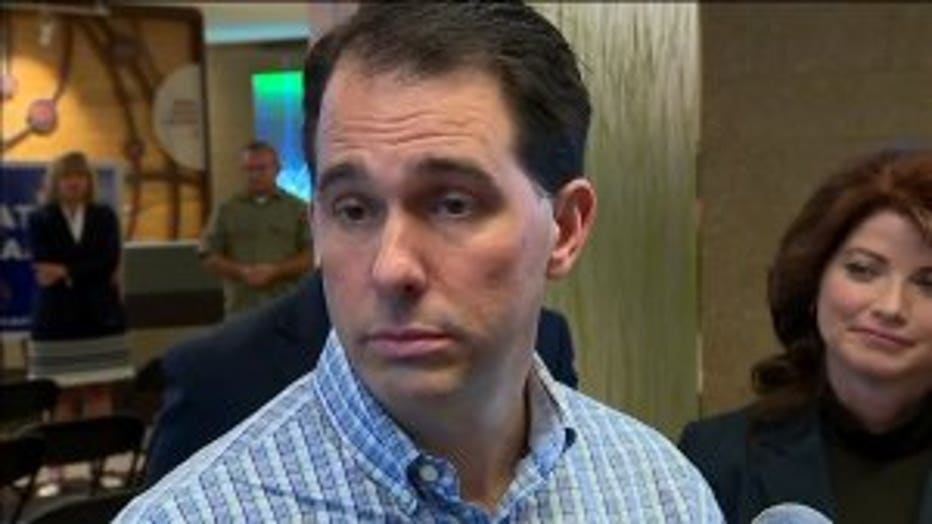 Wisconsin, Rhode Island and Connecticut are the only three states with unresolved budgets, according to data from the National Conference of State Legislatures. The governors of Michigan and Massachusetts signed their state budgets on Monday.

Even Illinois has a budget -- though Wisconsin Republicans noted that it came with a 32 percent individual income tax hike.

"They took three years and got it wrong. We want to take a few extra weeks and get it right," said state Rep. John Nygren, a co-chairman of the Legislature's powerful budget-writing committee, which has not met in weeks because of the impasse.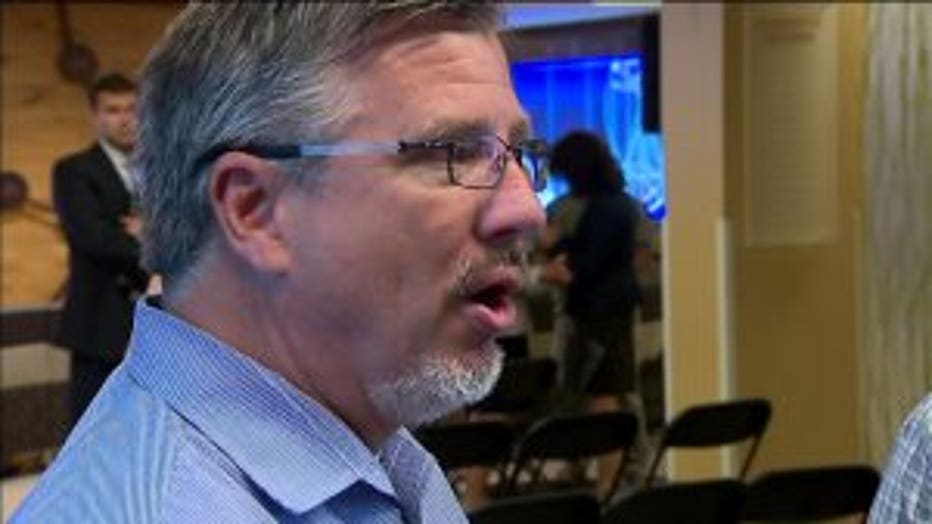 Wisconsin doesn't face any short-term consequences for the delay. If it drags on, the state would have to cut road projects because of a lack of funding, Walker has said.

Milwaukee Mayor Tom Barrett said that could impact what the city gets to fix its roads.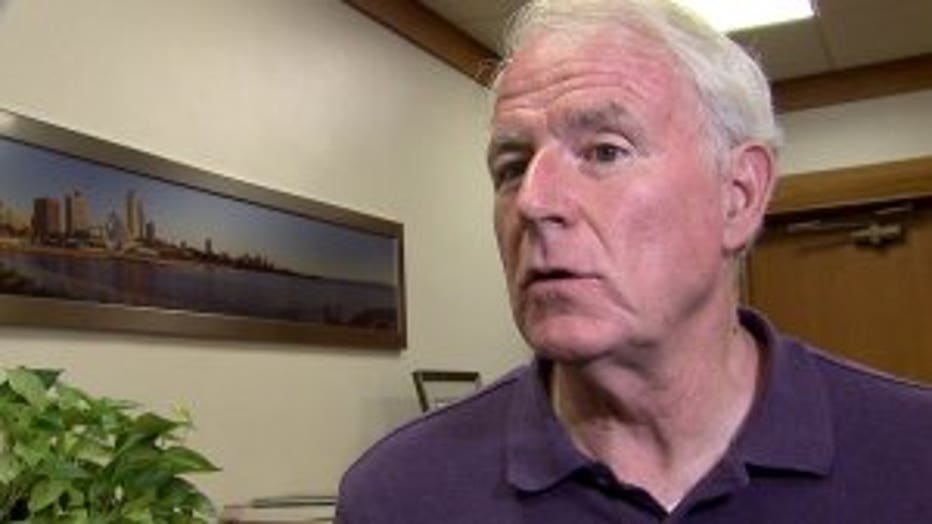 "Oh yeah, I'm very concerned about it. I think mayors throughout the state of Wisconsin are concerned about it, because our local roads are a high priority for us," Barrett said.

Walker downplayed the impacts to municipalities.

"As a former local official, I know crunch time is the fall," Walker said. 'For all the hype and hysteria that we sometimes hear around the Capitol, levies don't get set until well into the fall."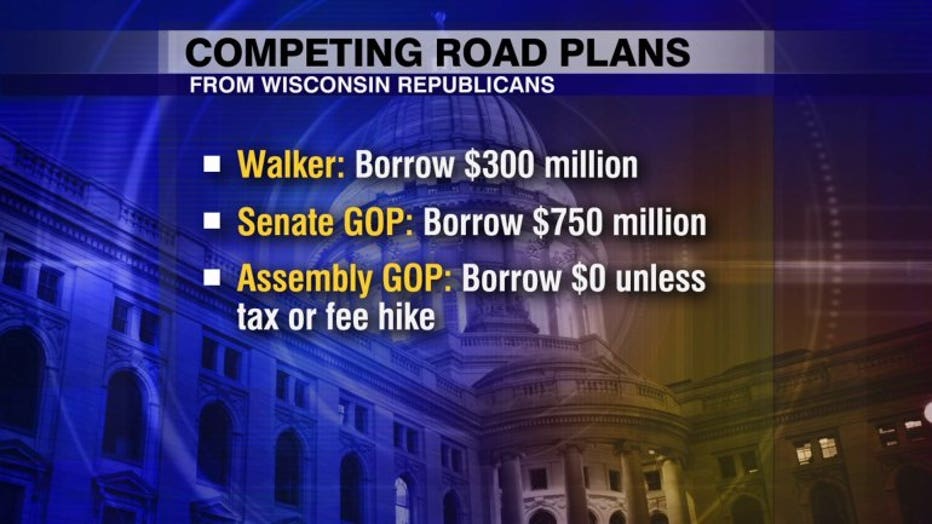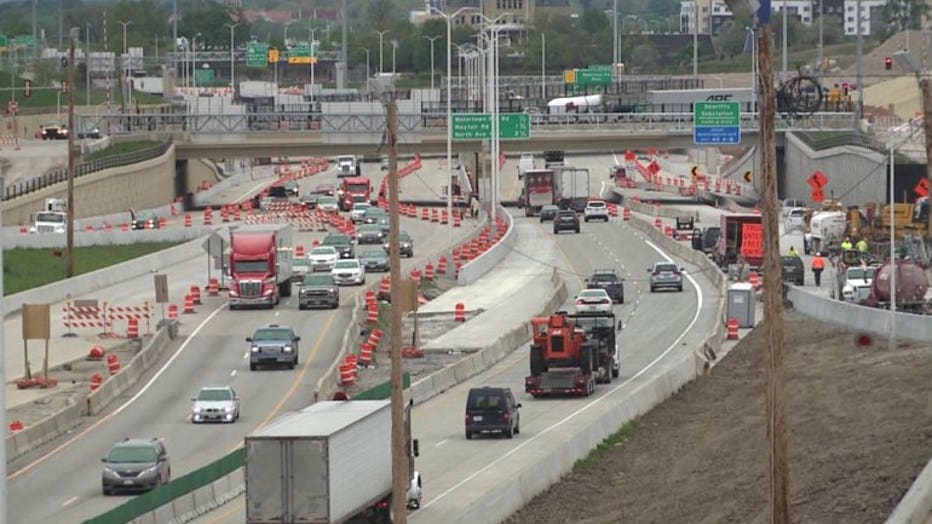 The impasse centers around borrowing for transportation projects. Walker has proposed borrowing $300 million for roads over two years, which he billed as a compromise after initially recommending $500 million.

Senate Republicans have said they favor borrowing $750 million, though it's unclear whether they plan to revise that number during an 11 a.m. Tuesday news conference.  Assembly Republicans don't support any new borrowing unless there's a gas tax or fee increase to pay for road improvements.

The delay is also impacting the timing of Walker's likely re-election campaign, which he has said he won't launch until he signs the budget.