On Ceasefire Sabbath, MPD officials investigate 36 homicides year-to-date; non-fatal shootings at 3-year low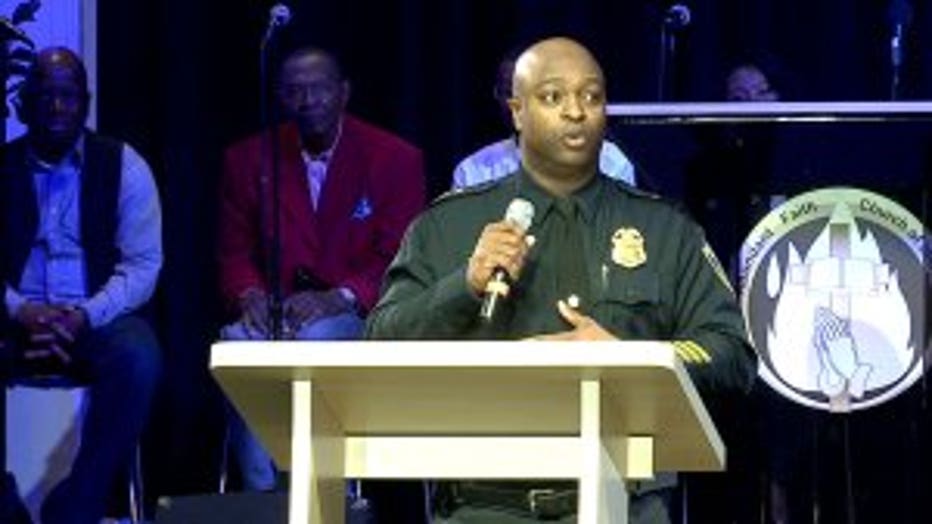 MILWAUKEE -- On Sunday, May 20, as Milwaukee Mayor Tom Barrett visited churches on the 14th annual Ceasefire Sabbath, Milwaukee police said they need help from faith leaders now more than ever as they work to encourage people to put the guns down and embrace God and peace.

Michael Brunson, assistant chief of the Milwaukee Police Department offered a mysterious warning while receiving an award at Abundant Faith Church of Integrity Sunday. He said there will be a video released in the coming days or weeks that will perhaps not shed the greatest of light on the department.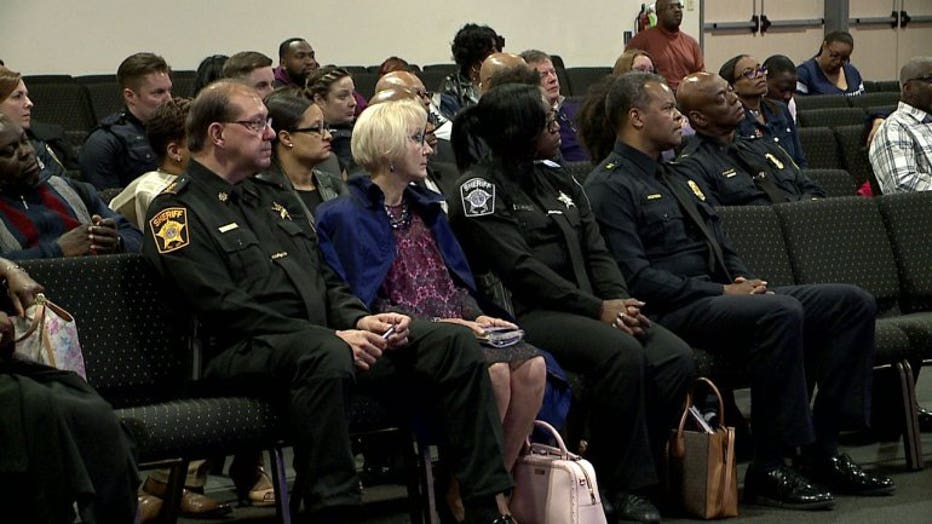 Brunson would not say what the video involves, but we know three officers have been placed on administrative duty and one has been placed on administrative suspension following an arrest that was caught on camera near 51st and Capitol on May 2.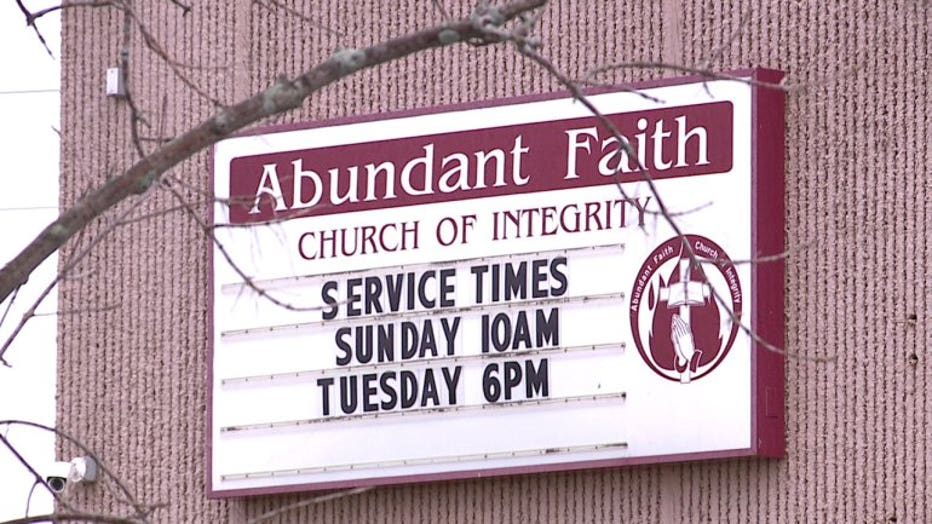 Abundant Faith Church of Integrity


"There's going to be a video that is going to come out soon, in the next couple of weeks, involving the department. I'm going to be honest with you. We're going to need your support during the challenges," said Brunson.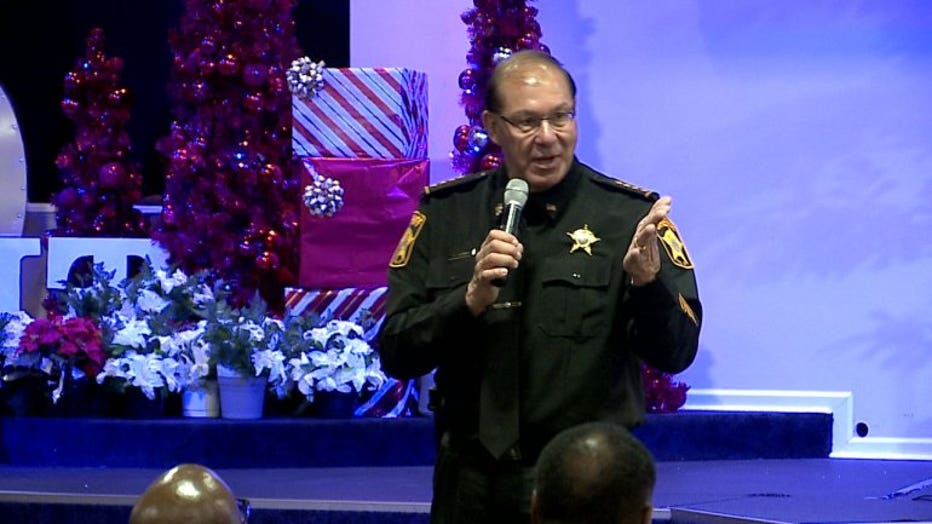 Acting Milwaukee County Sheriff Richard Schmidt


He and other law enforcement officials, including Acting Milwaukee County Sheriff Richard Schmidt were at the church for the Ceasefire Sabbath event Sunday morning.

Mayor Barrett urged the faith-based community to take an active roll in crime prevention efforts, saying there's hope that churches can help strengthen families and at-risk individuals will know they are valued and loved.

"There are people in churches today -- certainly pastors -- who can help us reach young men in particular that we can't reach. I know we can do better and having the faith community is an important part of what we want to do," said Mayor Barrett.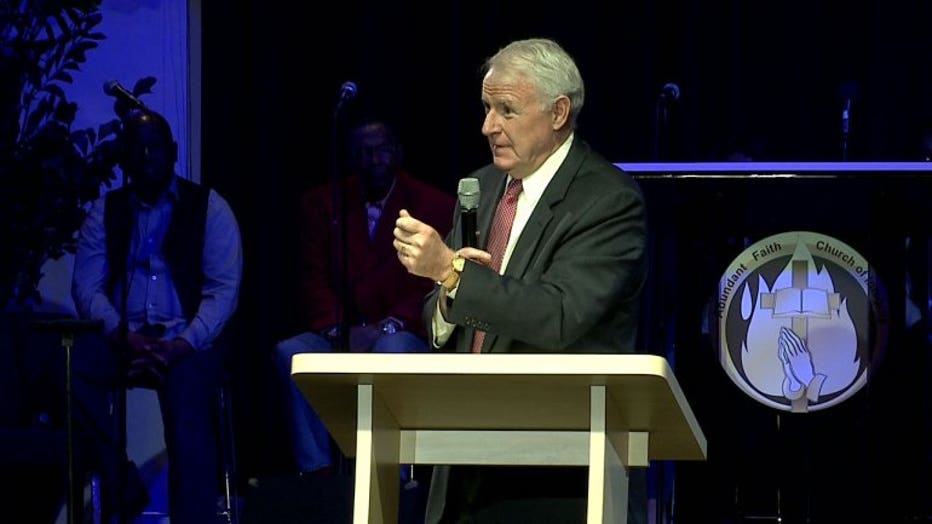 Milwaukee Mayor Tom Barrett


"Because the other way hasn't worked. At some point, we have to give it back to the community at large -- that means the faith community. The first thing we have to do is connect with families," said Vickie Freeman.

MPD officials said year-to-date, there have been 36 homicides in Milwaukee -- pretty much on par with the last three years. The number of non-fatal shootings is at a three-year low -- 148.